Are you a recent planner looking for inspiration? A veteran planner needing a burst of creativity? No matter where you are in your planning journey, it always helps to see how others are using their EC planners!
We've curated a list of 10 planner instas to follow so you can ensure you're learning from some of the best! Whether you're learning new tried & true techniques for stickering or getting inspired to start stenciling, we want you to PLAN to your full potential!
Happy Planning!
In no particular order, here are a few of our faves:
1) @jen_plans
There's so much to love about Jen's instagram, but if you're looking for tips on family budgeting or saving, Jen's your gal!
2) nainaplanning
A physician who's infusing her life with FUN via colorful stickers, Naina's instagram is full of time management tips including advice on meal prepping and fitting in workouts!
3) llamaletters
If you're looking to transform your weekly spread into an intricate work of hand-drawn art, this instagram is the one for you! Get tips on mastering your lettering!
4) jenmackintosh
If you need home office inspo, look no farther than Jen! Her instagram is bursting with stunning shots of her functional & fashionable planning essentials and tips on homeschooling!
5) paperandglam
If pink is your favorite color, you may have just found your new best friend! Stickers, pink & everything planner related is the theme of this planning insta!
6) julies_plans
If you spend hours scrolling through Etsy, we know this instagram is perfect for you! Planner accessories, stickers, planners for women, quotes & covers can be found on rotation on Julie's feed.
7) stef.plans
Simple, minimalistic & functional planning is Stef's instagram bio, and boy does she deliver! Expect tight shots of her colorful monthly & weekly spreads & to-do lists!
8) planwithlaken
Washi, weekly spreads & workouts, oh my! If you LOVE collecting washi tape or tracking habits, Laken is your guru! She documents her lettering, list-making and cover collection on this beautiful instagram.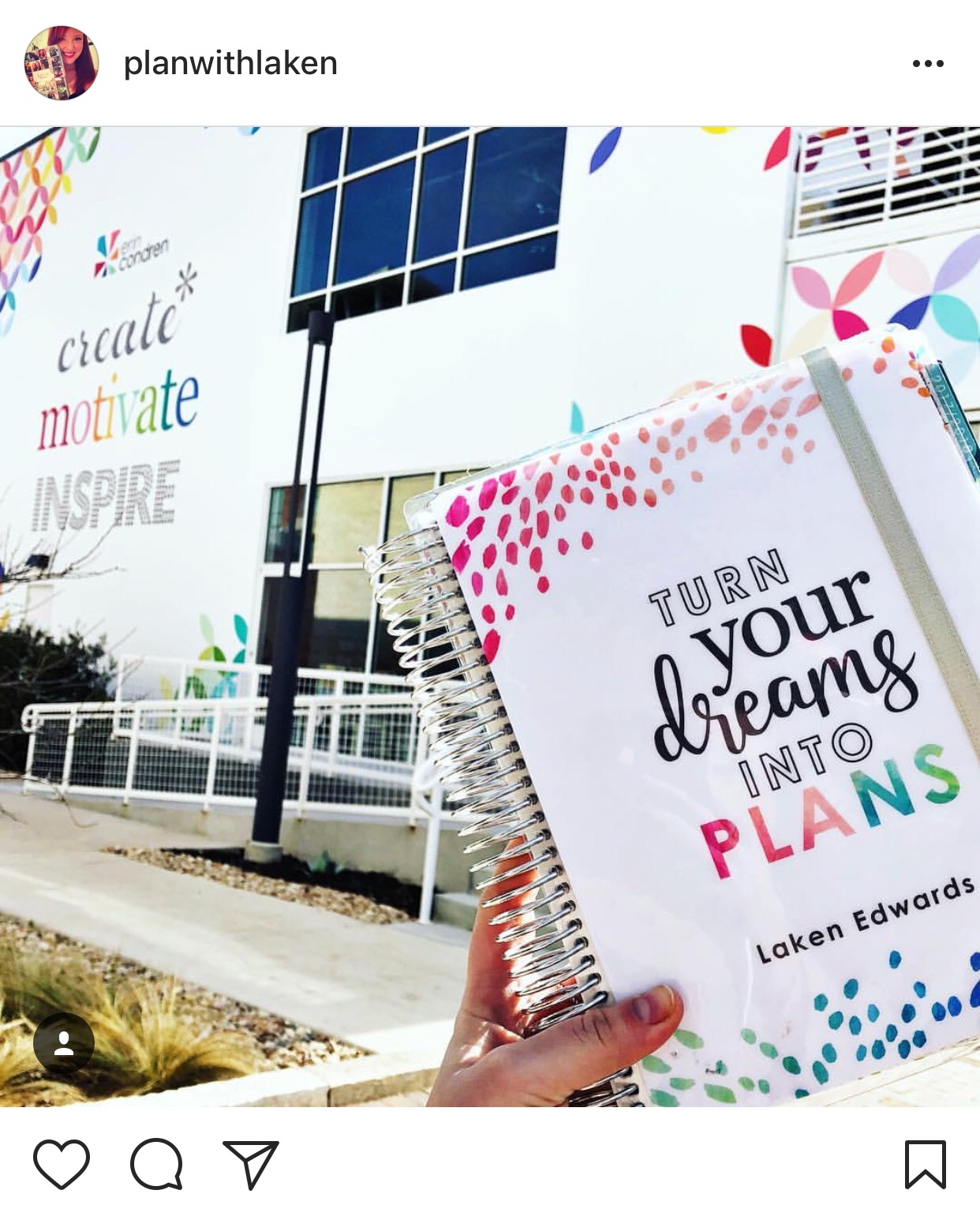 9) paperiefactorie
If crafting, glitter & pen gems rank among your top favorite things, you definitely have something in common with Steph! Her feed also displays a love for quotes, stickers & ice cream!
10) medstudentplanner
If you're juggling full-time school with a social life and planning, this instagram is your guide! Her weekly spreads and to-lists show how she uses stickers to coordinate the chaos of college!
Last but not least, don't forget to follow OURS and enjoy a curated collection of colorful, inspirational & organizational images!
@erincondren