Tapes
STYLISH WASHI & PAPER TAPE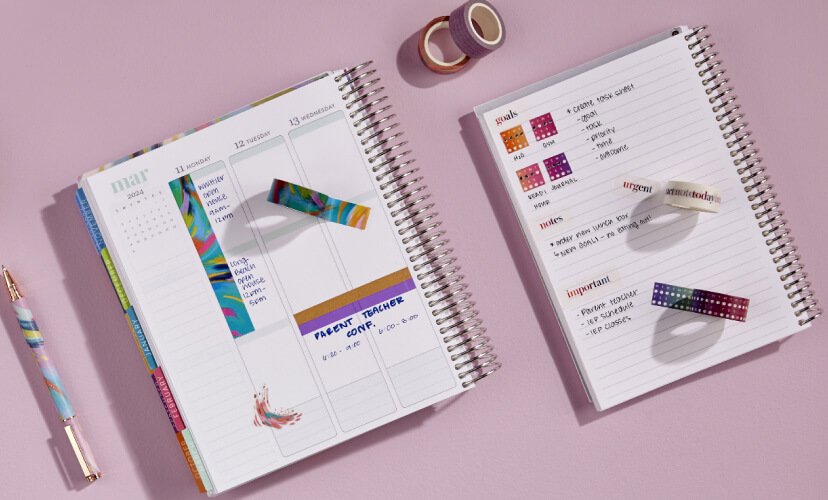 Erin Condren tapes help you to manage your planners and calendars, attach notes, correct mistakes, even enhance your bullet journaling. Many of our decorative tape options also coordinate with the cover and/or interior designs for our planners, journals, and notebooks. Washi tape options also match beautifully with our planners, while also being great options for paper crafts, phone books, and calendars.

Our paper tape and washi tape are particularly beloved by those who use our planners. Planning a vacation or off the grid for several days (or weeks!)? Use a strip of tape to block out those dates in your journal, calendar, or planner so that you, and everyone else, know that you won't be around. Many of our decorative tapes are functional, incorporating grids for to-do lists and reminders. Add washi or paper tape to a page in your journal or notebook to be reminded of what you need to do.

Washi tape is very popular: The tape adhesive sticks to just about any surface while also being incredibly removable. This tape is easy to tear and comes in a huge range of colors and patterns. Get creative! You might also want to check out our correction tape duo, which allows you to cover up errors and canceled events in your planners and journals.