Guided Journals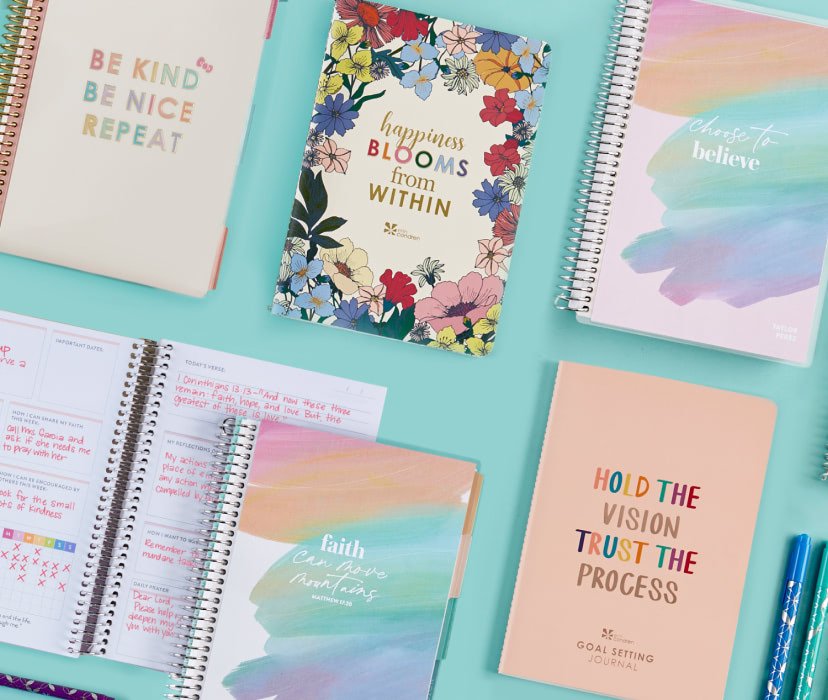 Our collection of prompted journals and planners keep you motivated and inspired with thoughtfully guided content to help you achieve your goals, build good habits, and live more intentionally.
•

NEW Faith, Daily Intentions & Travel Journals

•

Track Wellness, Self-Care & Treatments

•

Budget, Meal Plan & Get the Whole Family Organized

•

Set Goals, Make a Plan & Track Your Progress
GUIDED JOURNAL COLLECTION:
•

Journals for Health & Wellness, Gratitude, Faith & More

•

Planners for Goal Setting, Budgeting, Travel & More

•

Planners for Parents, Families & Starter Journals for Kids
LEARN MORE
Filters
Journaling is a practice that provides a creative outlet and an opportunity to set goals, reflect on accomplishments, and fine-tune plans. Our journal collection comes in multiple formats to meet your needs. Have a particular intention or goal in mind? Select a guided journal or prompted journal with journaling pages that help you reach your specific goal. Choose from a health planner, a meal planner with checklists and prompts for organizing your weekly menu and food journaling, a Family Organizer Books to keep you on track with family and social commitments, or a faith journal that can help you stay consistent in your spiritual practice. And if you're always on the go, you'll love our portable PetitePlanners, Petite Journals, and A5 planners that come in a travel-friendly size. Of course, if you would prefer to work with a traditional notebook for freestyle journaling, we can help you with that too!

Another option is a personalized journal you can use for creative and personal expression. A custom journal is a wonderful gift, particularly for someone who might be encountering new challenges or a life transition. Our customization and personalization options let you choose from different covers, bindings, and pages. You can also use our stickers, bookmarks, and sticky notes to enhance your journal and customize it further. No matter what type of journal you need, we can help you find the one that works best for you.


Journaling Prompts, Tips, Tools, and Ideas
Download your mind onto paper, reduce stress, and create space for creativity and clarity with journaling prompts, tips, tools, and inspiration from our team of experts!
Visit our
Inspiration Center
to stay organized, mindful, and inspired with more journaling prompts and tips for every area of your life!