Kids & Parent Collection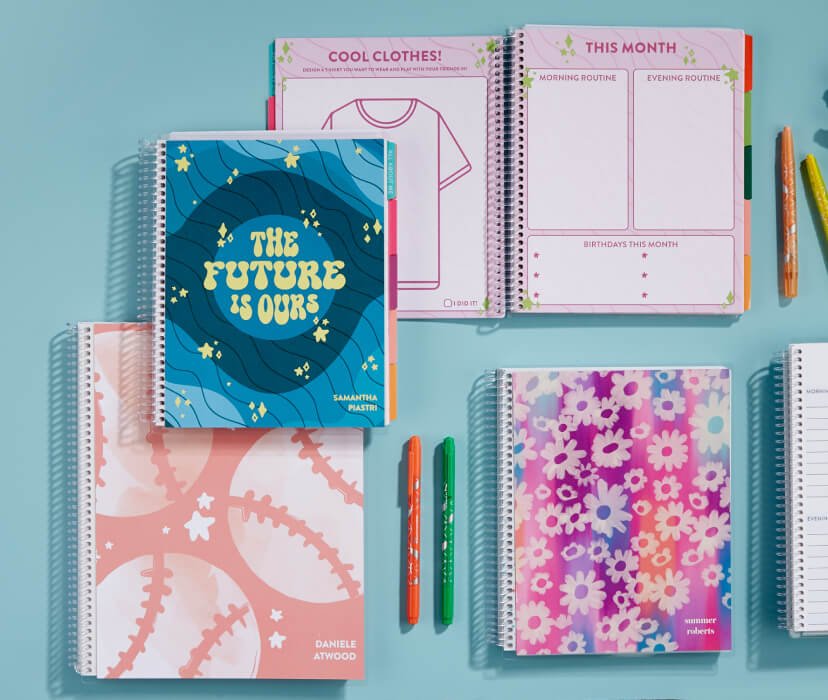 Get the whole family organized, reduce stress, and have fun together with our collection of kids and parent planners, journals, stationery, and more!
NEW ARRIVALS & UPGRADED FEATURES:
•

New Kids Planner Design

•

New Pencil Cases & Journals

•

New Customizable & Personalizable Cover Designs
BEST SELLERS FOR KIDS & PARENTS:
•

Handwriting and Story Journals with 3 Layout Options

•

Kids Diary, Reading Log, Gratitude Journal & More

•

Family Organizer Books, Deskpads & Notepads
LEARN MORE
Filters
Designed by moms working from home while homeschooling, our planners for kids help the whole family get organized and increase productivity. Kids' planners and activity books help busy youngsters schedule schoolwork, study time, playtime, and extracurricular activities, helping reduce stress and increase the fun. Parent planners help moms, dads, grandparents, tutors, and guardians organize schedules for up to three family members, making it easy to manage multiple calendars at once. Pair a parent daily planner with a kids planner and work on organizational skills together. Our kids and parent collection also offers custom kids notebooks that can even help children learn how to track dates and times and improve their writing skills.
Kids planners and activity books come with a full range of supplemental items and accessories, including activity sheets, stickers, and more! Other options include stand-alone items, such as coordinating to-do lists, desktop calendars, desk pads, and sketchpads. Don't forget kid-friendly, color-coordinated markers, twistable crayons, and stencils. Kids and parents alike can use them to customize their planners and notebooks while keeping track of busy schedules. Our planners, notebooks, accessories, and stationery are coordinated with each other, allowing anyone, children or adults, to express themselves through a signature color, pattern, or theme.