Kids Planner 101: Features, Benefits & Parenting Tips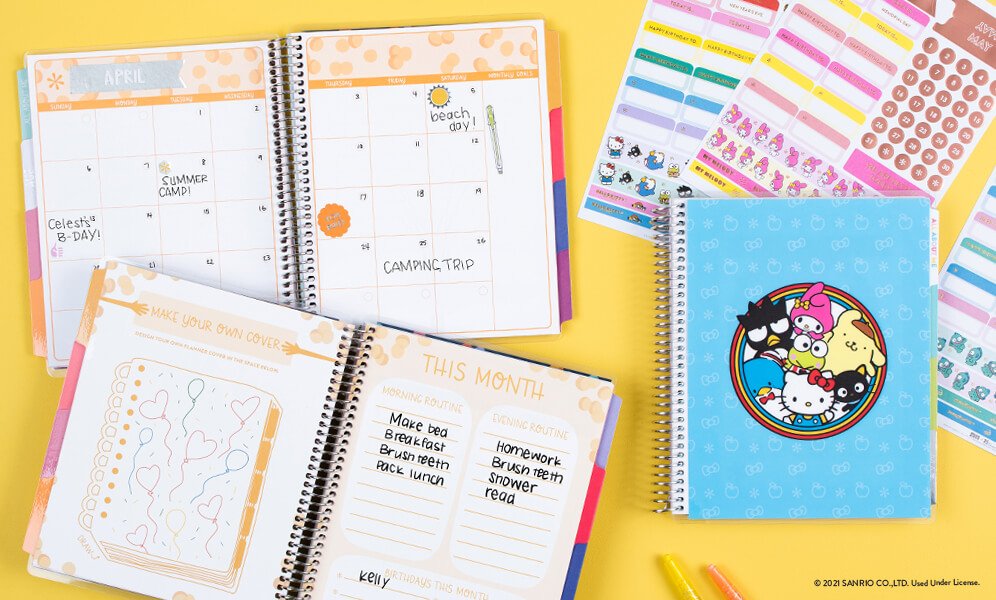 Our Kids Planner is a combination of an activity book and memory-keeping book with colorful beginner calendars to introduce kids to scheduling and starter checklists for learning to log reading lists, to-dos, and more.
Is my child old enough for a Kids Planner?
Our Kids Planner is designed for kids ages 5 to 9. It's a great way to introduce kids to the basics of organizational concepts while engaging their creativity with an entertaining activity book!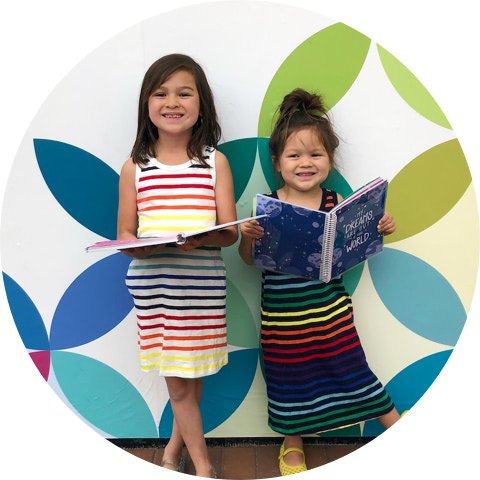 "The girls were thrilled to receive their very own planner that they could customize to fit their own personalities! It was a great way to teach my 4 year old about the calendar, days of the week, and number recognition as we put the date stickers on her planner. My 7 year old is using her planner as a way to document her summer activities. I also love that there is a dedicated section to goal planning and a book log!" - Jenielle Chaney, LittleGrayThread
Should kids use planners?
It's never too early to teach kids early concepts of organization. It can help them develop important time management skills and confidence in taking responsibility for their age-appropriate activities that will benefit them for a lifetime.
When it comes to the Kids Planner, kids love all of the fun activities, supercute and colorful designs, and the tons of stickers that come with it. And parents love watching them unplug, engage with paper, and have fun with the colorful reading logs, cool allowance trackers, and more.
What's in the Kids Planner?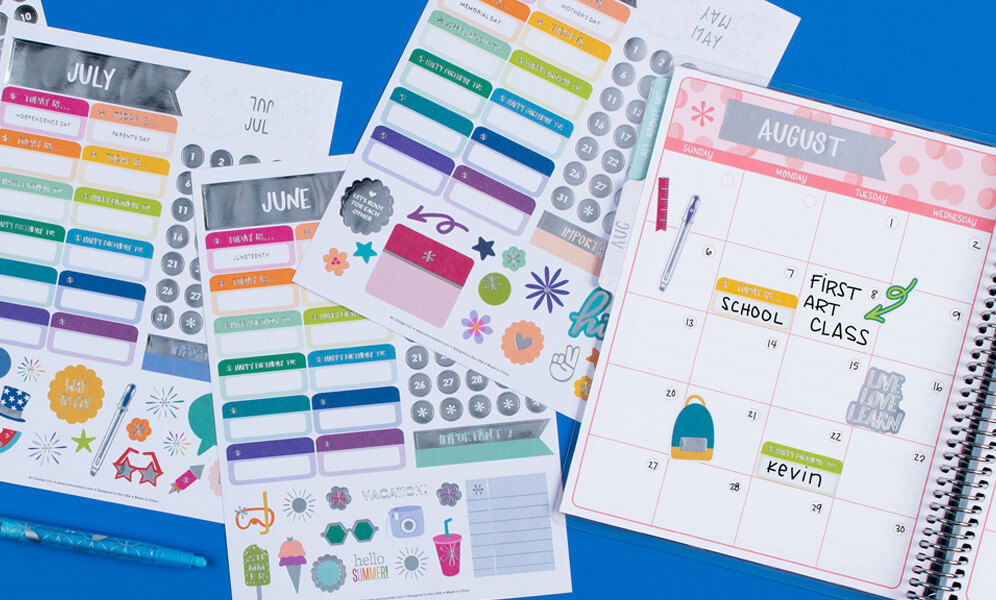 The Kids Planner is full of proven features that encourage creativity and introduce kids to the basics of how to develop healthy habits like setting goals, scheduling, following a routine, and more, including:
12 monthly sticker sheets
All about me section
Reading log and goal tracker
Allowance & savings tracker
Books-to-read list
Doodle pages and inspirational quotes
Monthly routine and birthday pages
12 undated calendar spreads
Monthly memory-keeping pages
Unique and fun activity pages
Colorful, sturdy, wet-erase laminate covers
Resealable plastic pouch to transport the Kids Planner on the go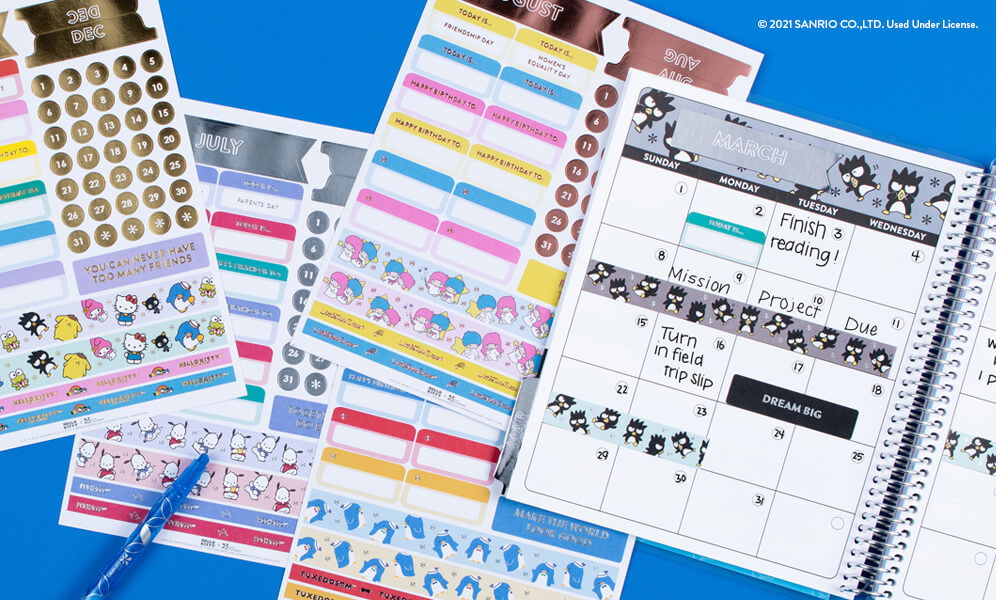 We also have a new Hello Kitty and Friends Kids Planner and Activity Book with the best of our signature Kids Planner features, with extra emphasis on friendship and kindness and unique Hello Kitty and Friends designs and stickers!
What are the benefits of using a Kids Planner?
The Kids Planner is fun, colorful, and useful for keeping kids sharp over school breaks while helping them learn to follow a routine, track age-appropriate chores and extracurricular activities, and more. Here are additional benefits it offers kids (and parents)!
Kids stay on track!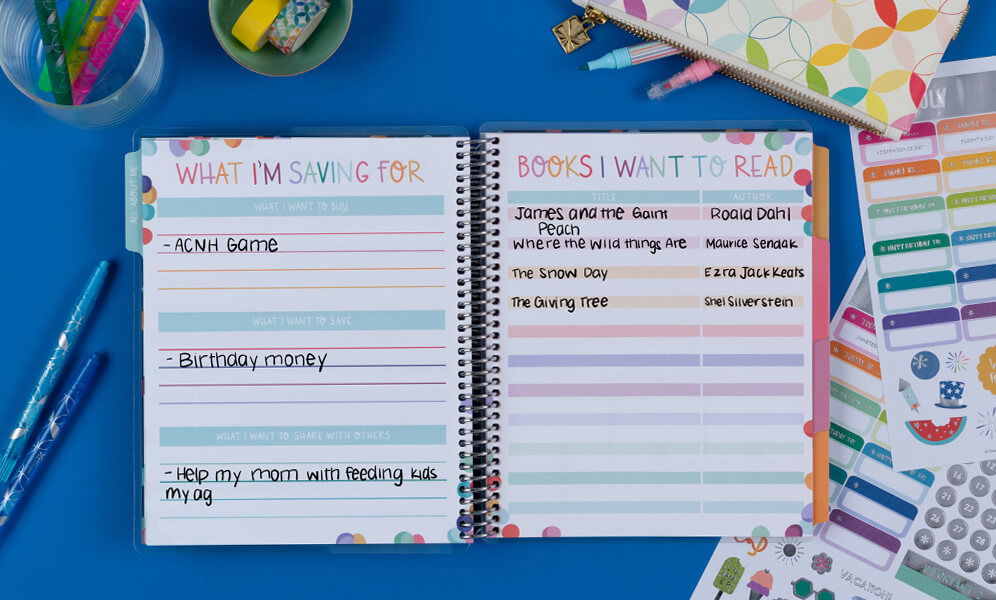 The Kids Planner is designed with easy and effective trackers to keep your child focused and on track, including a reading log, goal tracker, allowance tracker, and even a savings tracker.
Kids flex their creativity.
Your child will love engaging with the planner's creative activities, decorative stickers, doodle pages, and you can even add on extra interchangeable covers they can customize with their favorite colors and personalize with their name!
Kids build confidence.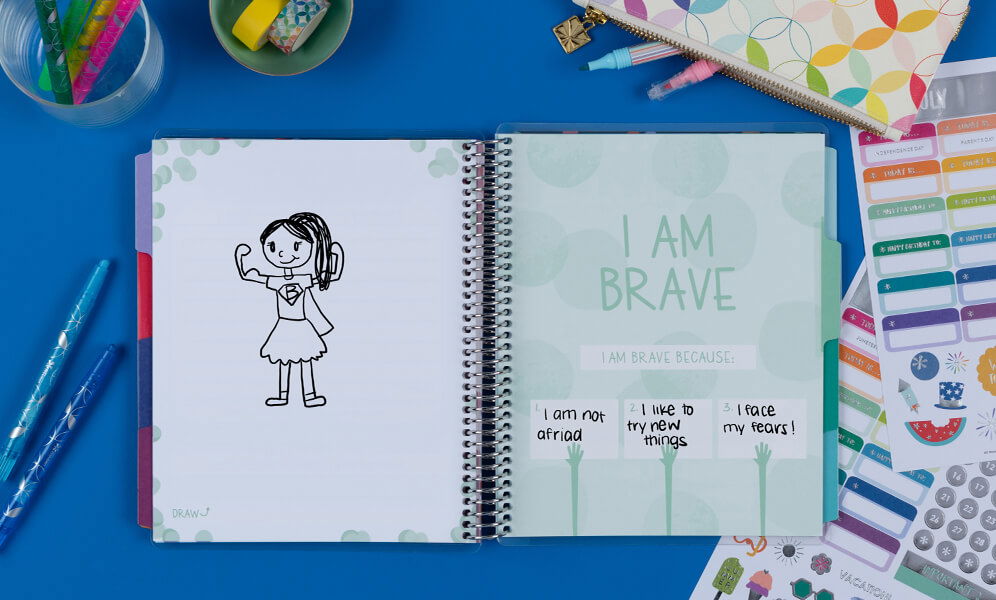 Our kids planners are designed with "All About Me" sections and confidence-building activities to help kids understand themselves and express their unique qualities, goals, and dreams. It's a great way to build confidence at an early (and critical) age!
Kids have FUN while learning basic organizational concepts.
Kids love using the fun and functional stickers to fill out calendars, logs and trackers, activity pages, and decorating their planner to make it their own.
7 Kids Planner Tips from Parents
1. Add reading to the daily routine.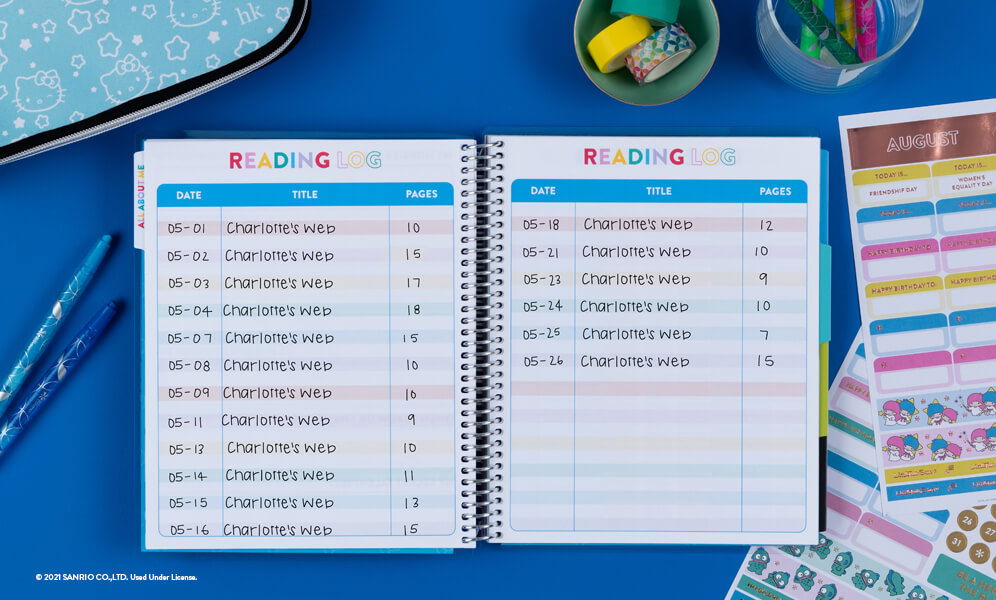 The benefits of daily reading are significant, including improving language skills, reading comprehension, and information retention. Use the reading log in the Kids Planner to keep track of your child's progress.
2. Try habit trackers!
Habit trackers are an easy way to monitor and reward kids for great routines. With the Kids Planner, you can use habit trackers for everything from allowance savings to the books they read.
3. Stick to a schedule.
Kids tend to benefit from a consistent schedule; so, use the Kids Planner to help them keep a routine, especially when school is out.
4. Learn how kids think.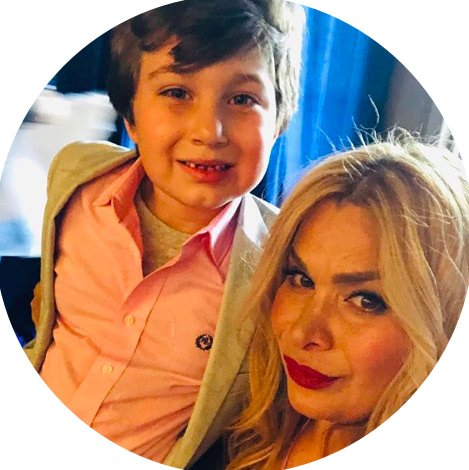 "If you really want to know what your kiddo is thinking, get the kids planner! I asked my little one questions that are in the planner and his answers truly surprised me and it gets them thinking." - Kathy Copcutt, Bel Air Mommie
5. Keep kids inspired!
The Kids Planner includes inspiring quotes. Post more motivating messages around the house to keep them inspired!
6. Keep kids sharp all year long.
Long breaks from school can lead to learning loss. The Kids Planner is a great tool for making sure your child stays creatively and cognitively engaged during the break.
7. Involve the whole family.
Make sure your child can see the whole family participate in following a routine, using a calendar, goal setting, and enjoying some kind of reward for consistent follow-through. You can even plan together with the Parent Planner!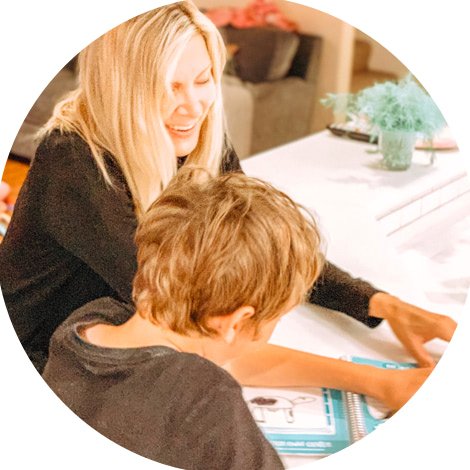 "My son, who is nine years old, is beyond thrilled with his Kids Planner! I think that using the Erin Condren Kids Planner is a fun and easy way to set your child up for success at an early age." - Lara Scott, @larascottmedia
Explore our full collection of fun organizational tools and accessories for the whole family.