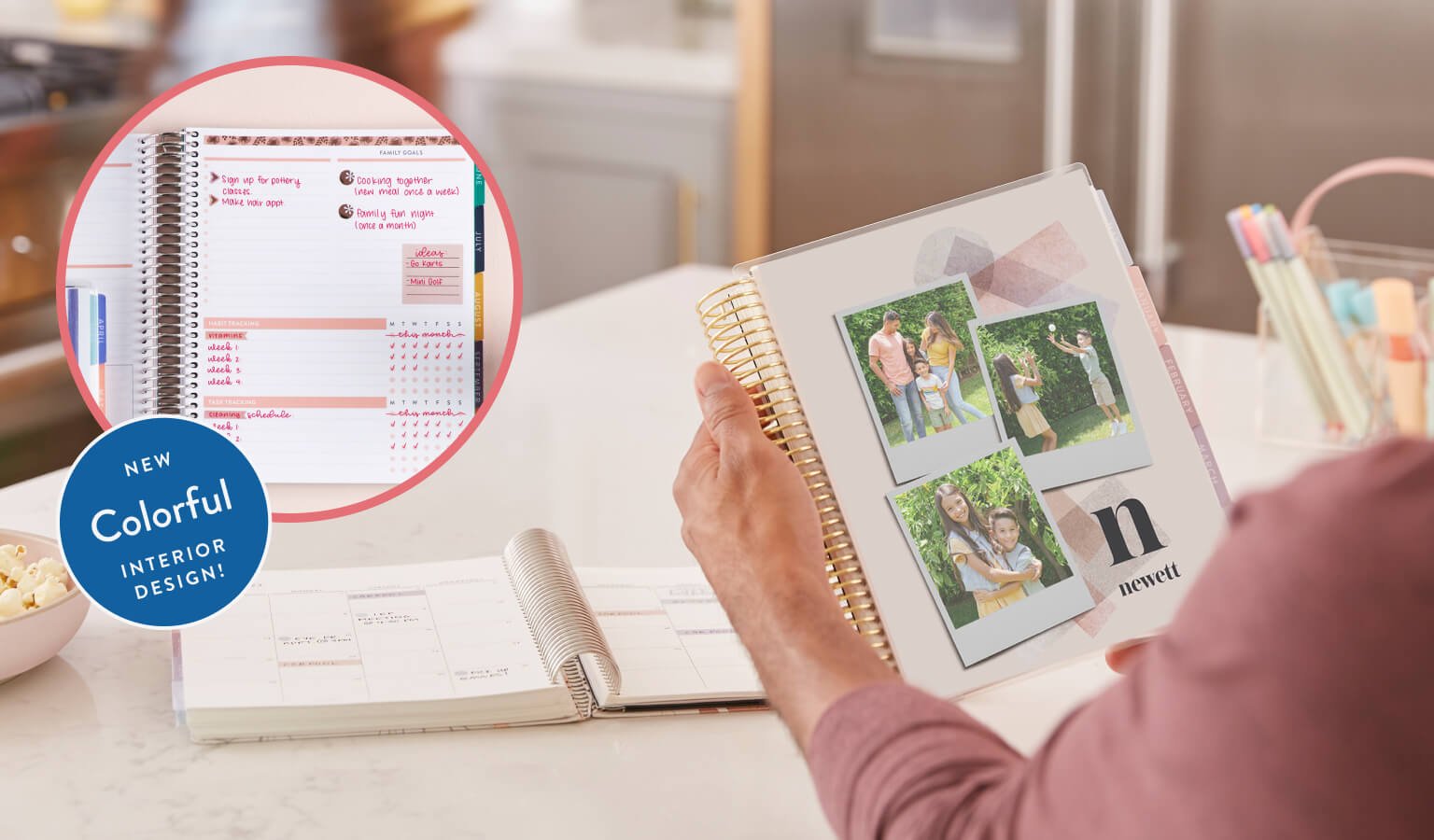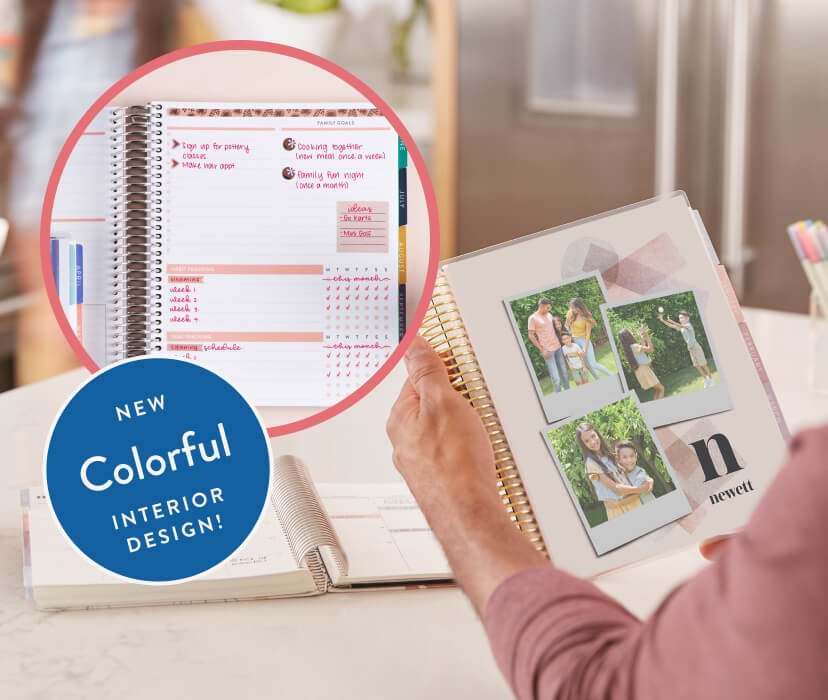 Family Organization
Our family organization collection features fun, screen-free tools to help you connect as a family, get organized, and prepare for the week ahead. These family-friendly essentials are designed to infuse more joy and organization into each day.
•

Best-Selling Family Organization Tools & Accessories

•

Made in the USA with High-Quality, Kid-Friendly Materials

•

Designed to Inspire, Designed to Last
NEW FAMILY ORGANIZER BOOK
•

All-In-One Family Calendar, Notebook & Organizer

•

Great Modeling Tool for Kids to Learn Time Management

•

Manage Multiple Schedules & To-Dos While Freeing Up More Time
Filters
We know it can be challenging to keep track of to-dos, appointments, and goals for yourself, let alone for the entire family! That's why we offer a unique line of products specially designed with families in mind. Families have to juggle multiple responsibilities at once, and they need organizational tools that offer plenty of space to help keep track of it all. Our colorful repositionable weekly whiteboard and notepad acts as an upgraded family wall calendar. At the end of each week, you can wipe the whiteboard clean and use your family planner to call out big events the whole family needs to remember. Use the whiteboard's convenient notepad to write down grocery lists and unexpected to-dos. Our family planner options allow you and your entire family to get on the same page when it comes to events, schedules, and plans. This type of family organization planner allows you to add plenty of detail so you can plan everything in one place for the whole family to see. The best part? Each family notebook can also be personalized and customized to meet your family's needs. Choose a pre-designed cover, or have fun gathering family photographs to feature on your planner cover. This is also a great way to get the kids involved and feel like they're part of the fun! Each family calendar planner also contains pocket folders, sticker sheets, and space for detailed notes on parents' and kids' activities. You can also add in snap-ins dashboards like a monthly bill tracker, cleaning checklist, and weekly schedule. And while life may seem busy and hectic right now, think of your family planners and organizers as keepsakes for the years to come. You'll be amazed at all you accomplished together.