Deskpads
CUSTOMIZE & PERSONALIZE YOUR NOTE-TAKING!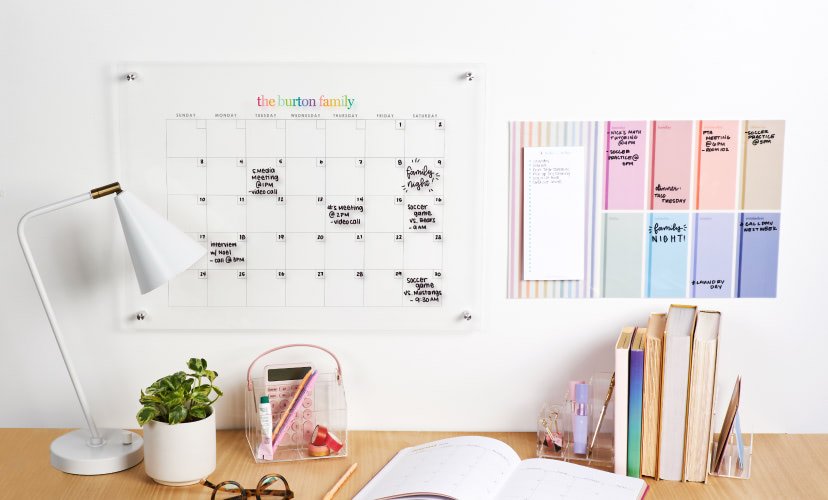 Filters
Frequently Asked Questions
Need to track your schedule at a glance? Most technology can't compete with a simple deskpad calendar. No apps to open, no passwords or usernames to remember — all the information you need is right in front of you! You can update, edit, and review your daily, weekly, and monthly commitments at any time. Deskpads are also an excellent way to let colleagues or family members see your schedule without the hassle and privacy concerns of sharing online calendars.

If you love a coordinated look, choose a deskpad style that you can match to your planner, journal, or notebook, such as Mid-Century Circles or Hello Kitty. In an office setting, our vegan leather deskpad options complement our Focused Collection™ of sophisticated planners and desk accessories. These desk calendar pads also make fantastic gifts for friends and family, especially for someone who's starting a new job. Need something more specialized for educational purposes? We even have a deskpad for teachers that will allow you to coordinate lesson plans and other events. If you don't need a day-by-day breakdown but still want a spot to sketch out your projects, our Vision Board Deskpad is the perfect starting point. Don't forget accessories as well! Use pens, markers, stickers, and sticky notes to customize your deskpad with color-coded reminders and call-outs. Get creative and have fun while you manage your time!