Office Desk Decor: How to Decorate Your Desk
Did you know that the right office desk decor can help you transform your workspace and impact your focus, creativity, mood, and productivity?
Whether you want to upgrade your work desk organization or simply refresh your office desk decor, enjoy these eight easy office desk decoration ideas for elevated practicality and productivity!
1. Add personal touches to your work desk.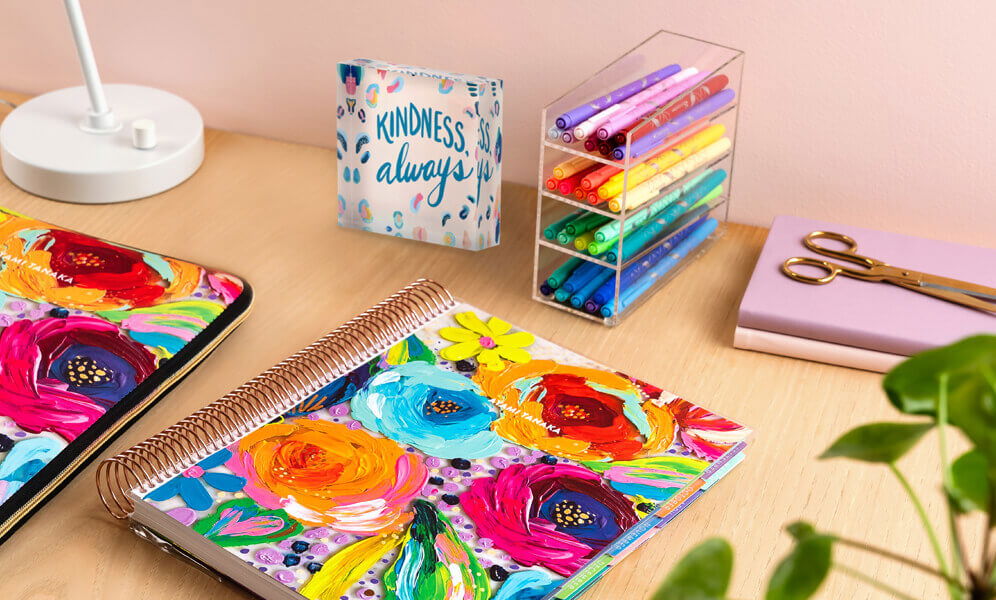 Customized and personalized stationery, notebooks and planners add a touch of personality and sophistication to your desk. Personal photos in decorative frames are an easy way to instantly boost your mood while adding a little love to your workspace. Mementos, art prints, decorative flourishes, go for whatever brings you joy without distracting or cluttering your desk!
2. Decorate your desk with a living plant.
Adding living plants to your workspace can help reduce stress and increase a sense of well-being. We're not saying you need to add fresh flowers to your desk every day. Just add a pop of something green (and low-maintenance)! Buy a trio of succulents (they're very inexpensive and require little attention).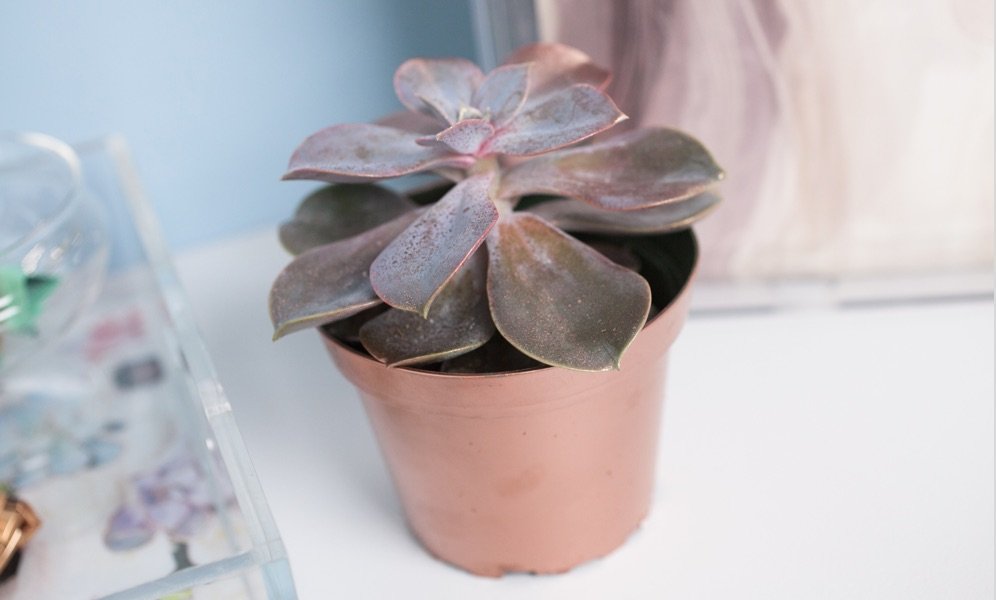 3. Make the most of desk accessories.
When it comes to decorating your desk, it's all about combining fashion with fun. Fashionable and functional desk accessories check all the boxes. Color coordinate pens and markers in designer desk organizers. Brighten your space with pen holders, paper sorters, and more that clear the clutter while adding dimension (and fun!) to your desk.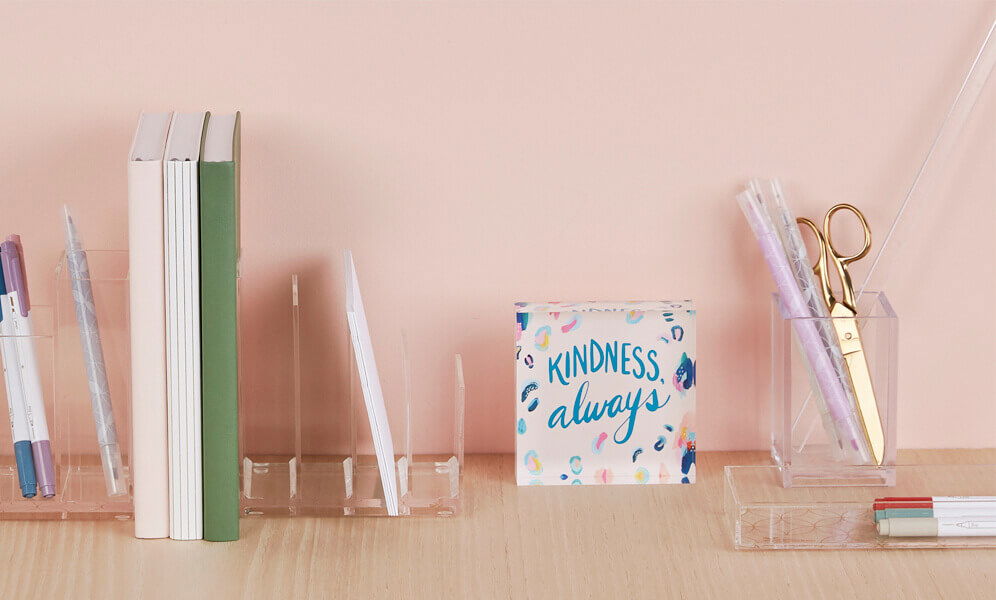 4. Organize your work desk in color!
We're all for desk organization; so, add some color coordination in there! From a custom planner or journal with a beautiful printed cover design to colorful writing tools, trendy desk organizers, and more – there are so many fun and functional ways to deck out your desk!
5. Stylize while you organize your desk with a designer deskpad!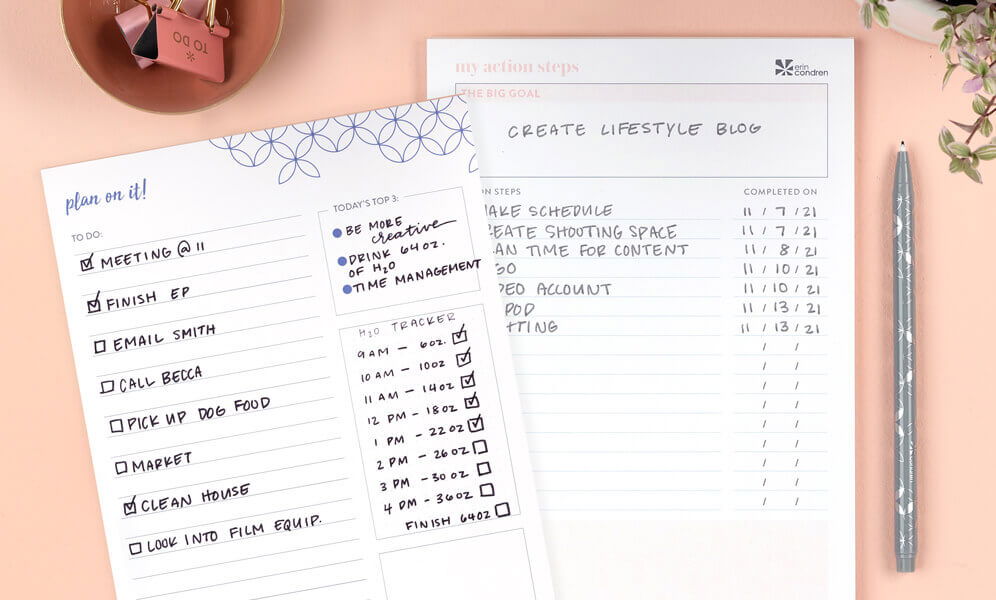 Keep track of important dates and meetings and add glamour to your office desk with a personalized, colorful deskpad or collection of custom notepads! Choose a style that adds both function and decoration to your workspace!
6. Dabble in DIY office desk decor.
Turn your weekend into Sun-D-I-Y! Have fun creating fun decor that boosts your workspace. Create fun tassels and hang them on your wall! Spray paint containers like used berry baskets to create a smart, stylish way to store loose office supplies! Cut out washi tape to add flair to your computer keypad, desk drawer, and more. The options are endless; get creative!
7. Declutter your desk with space-saving storage solutions.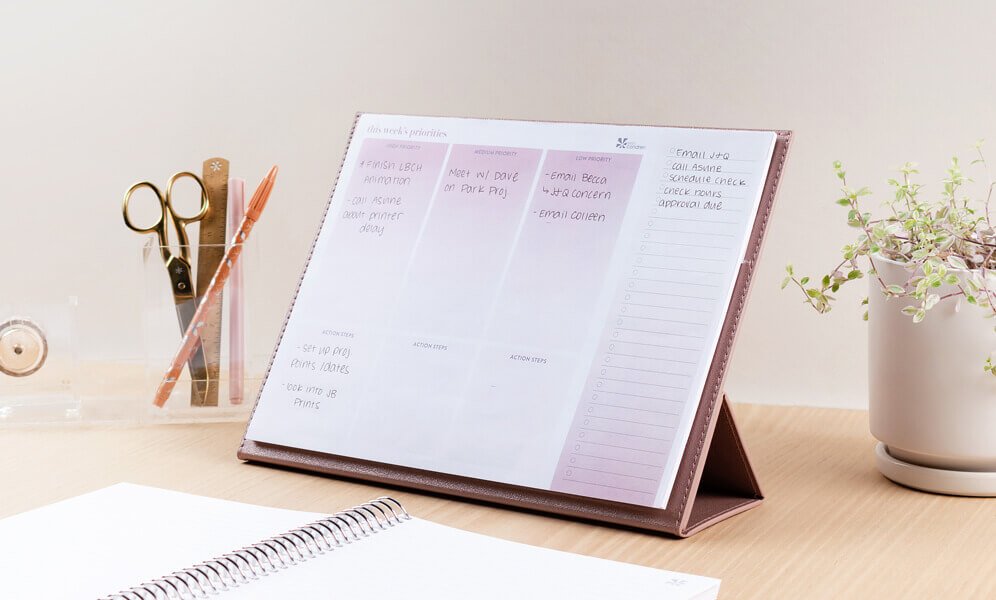 When decorating your office desk, use space-saving office supplies to keep it clutter-free. From desk organizers to stand-up notepads, explore smart tools for keeping your desk organized, decluttered, and stylish.
8. Work that office wall space!
When decorating your office desk, don't forget to look up! Use the wall space in your workspace to extend your desk organization with a stylish and Repositionable Weekly Whiteboard and Notepad. Personalize it to fit your schedule and organization needs.
Explore our full collection of organizational essentials to organize and decorate your desk your way!