Bundles
Save time & money by bundling budget-friendly best sellers!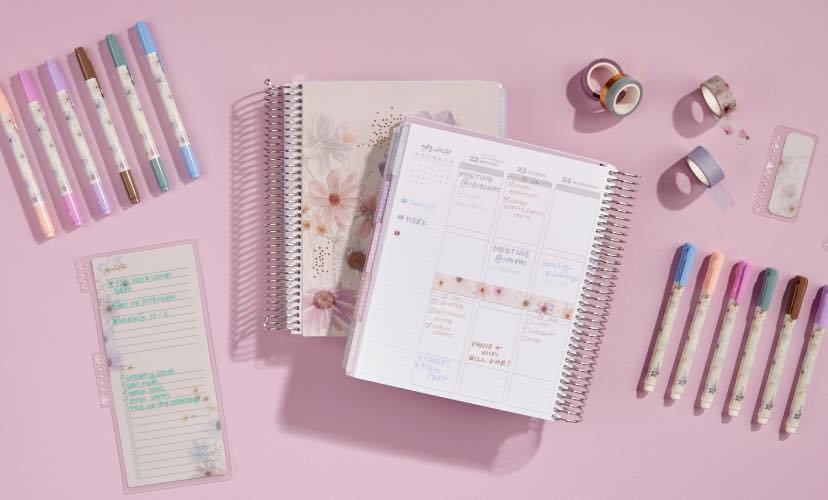 Filters
At Erin Condren, we're all about getting and staying organized. Our range of top-notch organizational tools – from planners and journals to desk organizers and planner accessories, such as snap-in calendars and dashboards, writing tools, stickers, and pouches – are designed to keep you organized and reduce stress. But we know it can be overwhelming to sort through everything we have to offer. That's where our budget-friendly bundles come in, allowing you to bundle our best-selling organizational tools and save!
What's in our bundles? It depends on which one you choose. Options include school supplies for teachers and students, budgeting bundles, travel bundles, planner bundles, stationery bundles, and themed bundles featuring Hello Kitty, Jurassic World, or Star Wars. Bundle and save with all sorts of items, ranging from organizers and journals to snap-in dashboards and sticky notes to zipper pouches, writing tools, and so much more. If you know someone planning a wedding, our wedding planning bundles make a great engagement gift.
Another benefit of our bundles? You'll save on costs! You can choose one bundle and save, rather than purchasing the items separately. You can also choose accessories bundles that coordinate perfectly with your favorite planneror notebook. Upgrade your organization system with our easy-to-use, budget-friendly bundles today.

You may also love the option to build your own bundle and save on your favorite items, or save 40% on our Special Edition Seasonal Bundles (three exclusive collections available for a limited time each season). Both are great for gifting (including yourself)!