Sticky Notes & Pockets
JOT REMINDERS, MARK PASSAGES OR FLAG PAGES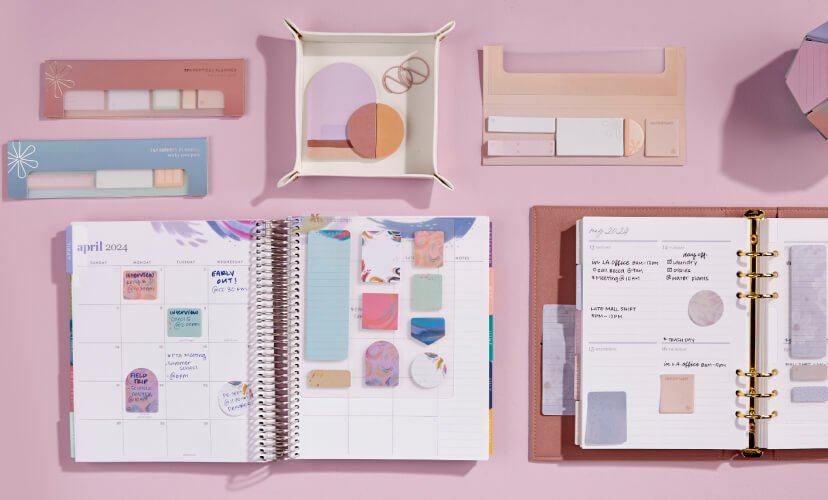 Filters
No matter how high-tech things get, sticky notes are still in demand. There are few things more convenient for organization and setting reminders than a brightly colored note placed in an area where you are likely to see it. There are dozens of ways to use sticky notes and sticky pads. If you already have a planner, sticky notes are a great way to provide additional context on deadlines or projects. Add in a whole snap-in collection of planner sticky notes so you have one handy whenever you need one.

There's no "one-size-fits-all" when it comes to organization and planning. That's why we offer a full range of sticky notes in different colors, sizes, shapes, and designs, so you can select the sticky notes that work best for you and your needs. Choose a style that matches your personalized stationery, custom notebook, or designer deskpad. Sending a gift card or check in a card from your custom stationery set? Use a sticky note to ensure it stays in place and to write a note explaining the thoughtful memento.

Regardless of how you choose to use them, sticky notes help add a little order to a busy life. Leave to-do sticky notes in areas where you work regularly: next to your phone, near the fridge, or at your desk so that you can take down notes and add them to your planner later. Our sticky notes help you stay organized whenever, wherever.