Budgeting Tools
Achieve your financial goals with the NEW Clever Girl Finance Budget Planner and NEW budgeting accessories. Make every penny count!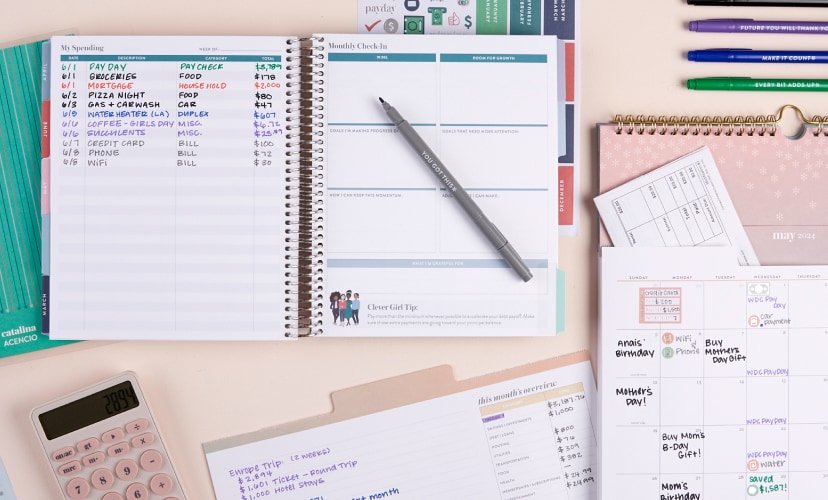 Filters
Frequently Asked Questions
Our effective, easy-to-use budgeting tools are designed to help you keep the chaos of the world out of your wallet so you can save more and stress less. Combine budgeting best sellers and save with our budget bundles, featuring the tools you need to make budgeting easy (and a bit fun with stickers and colorful pens and markers). If you're looking for a dedicated budget planner, we have a few options that range from a spiral, color-coded, and tabbed budget planner to a flexible budget book or budget journal. You can also add a budgeting dashboard or budget planning inserts to an existing Erin Condren spiral planner or A5 Ring Agenda to organize everything in one convenient place.

Don't forget accessories to help you organize and save money like our Budget Accordion Files — perfect for organizing coupons, receipts, cash, and more. If you prefer less structure, you'll want to check out our custom Monthly Planners — a favorite among customers for budgeting and special projects. With so many budgeting tools designed with today's economy in mind, it's never been easier to take back control of your money and make it work for YOU.