BUDGET PLANNING 101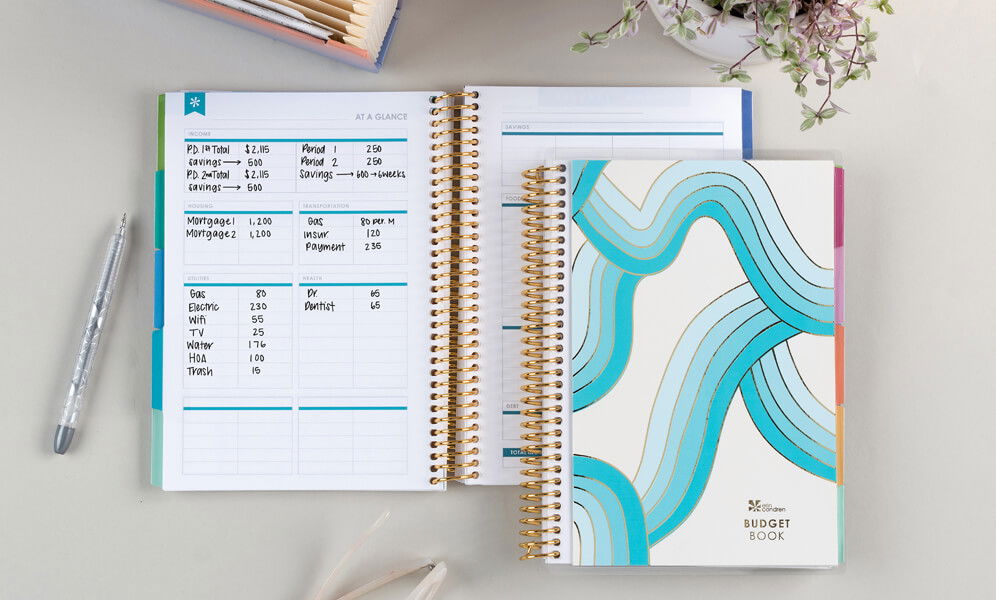 Budgeting is top of mind for most, but many don't have a plan or know how to make a budget. Whether you're budgeting for college or a vacation, paying off debt, staying on top of loans, saving for a home or making a budget for your family, take back control of your finances starting with the right budgeting tools followed by practical tips for saving more money today.
Easy-to-Use Budgeting Tools
While we have a budget planning collection, including budget planners, budget bundles, monthly bill tracker dashboards, A5 ring agenda budget planning inserts and more, this article will focus on our budgeting best sellers: the petite and portable Budget Book PetitePlanner and the expanded A5 Budget Planner (with more pages and tabbed sections for added organization).
You may also enjoy our new Clever Girl Finance Budget Planner created in collaboration with Bola Sokunbi. Bola Sokunbi is the founder of Clever Girl Finance, a Certified Financial Education Instructor (CFEI), and recipient of the 2021 Financial Education Instructor of the Year (FEIY) Award. She's on a mission to help women ditch debt, save money, and build real wealth.
What's in a Budget Planner?
Our budget planners cover 12 months of undated financial planning so you can start whenever you like. Stay on task and in control with dedicated pages for financial goal tracking, expense and savings logs, weekly and monthly spending, and more.
A good budget planner will have a proven layout and built-in budgeting trackers, logs, checklists, and more. It should be easy to use and designed to take the guesswork out of budgeting so you can stop worrying about money and start making your money work harder for you. Here are some key features of our top-selling budget planners and how to use them.
Track Your Spending with a Budget Spending Summary.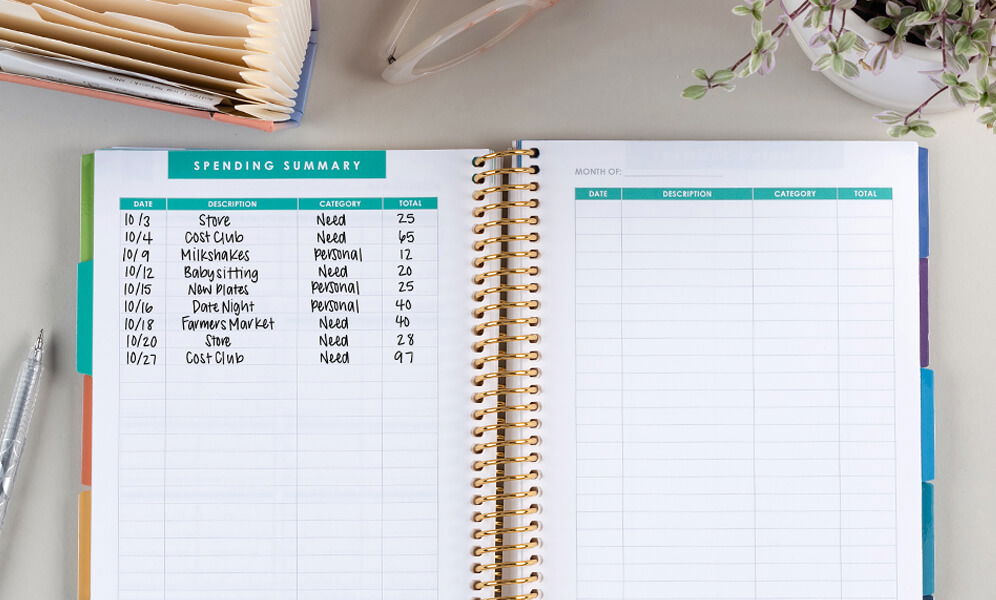 Itemize detailed spending for an entire year with our budget planner streamlined, color-coded budget spending summaries. This feature helps you track, control, and develop healthy spending habits.
See Your Monthly Budget at a Glance.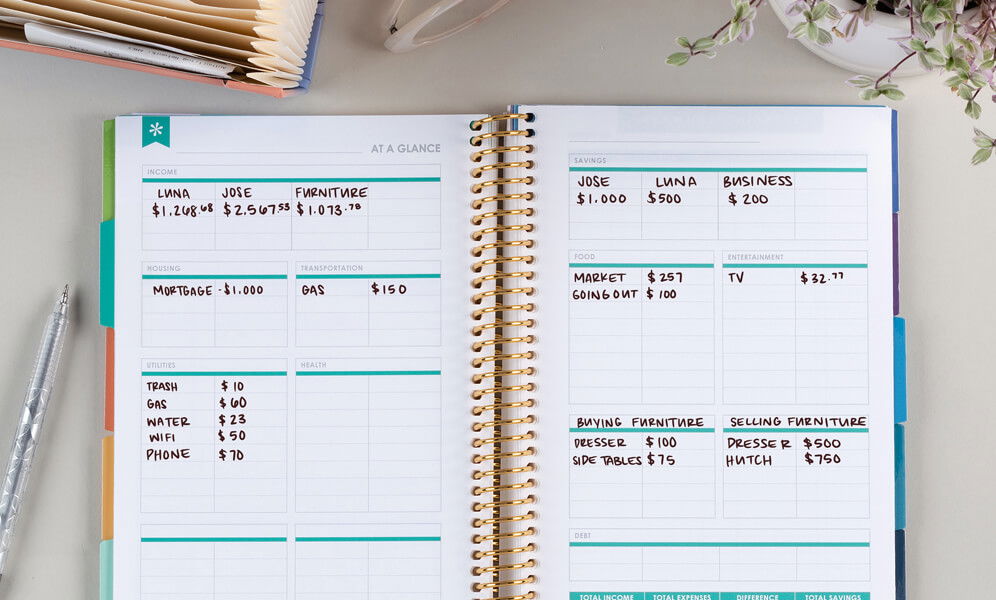 When it comes to your finances, visibility is key. Map out your monthly budget and see the big picture with our budget planner month-at-a-glance page. This critical bird's eye view of your monthly budget can help reduce stress and increase your financial success by planning for upcoming bills, purchases, and more.
Budget Better with a Savings Tracker.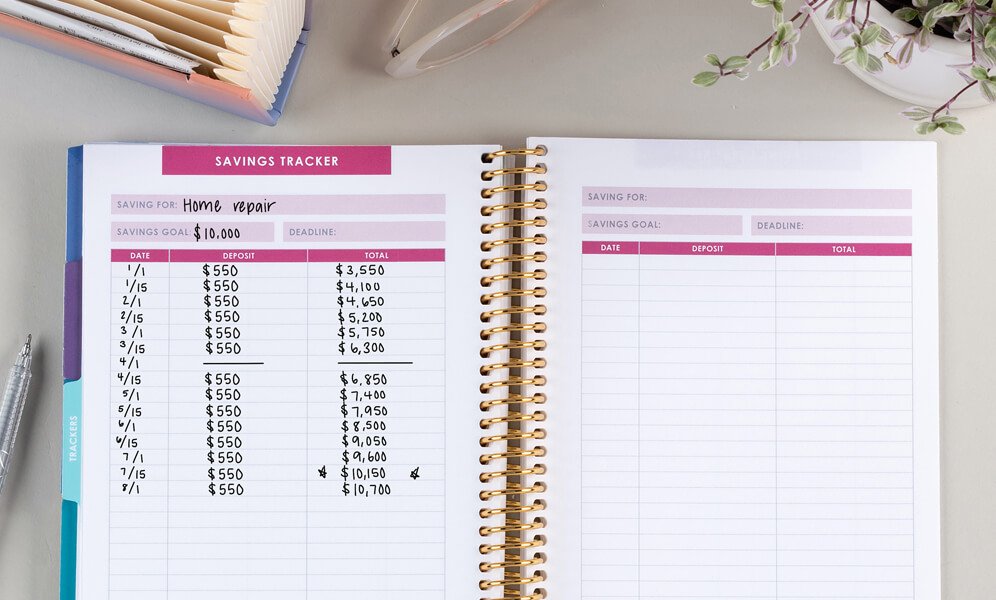 Want to save more money? Start tracking your savings – for that new car, starting a business, a home renovation, college tuition, anything you want. Whatever your savings goals are, stay in control and achieve them with this easy-to-use tracker system that keeps a year's worth of savings in one place.
Pay Down Debt Faster with a Debt Tracker.
Paying off debt faster can save you a lot more money (and financial stress). Use our budget planner debt trackers to stay on top of your balance and payment details for loans, credit cards, medical expenses, mortgages, and more.
Stay Motivated and Inspired to Stick to Your Budget.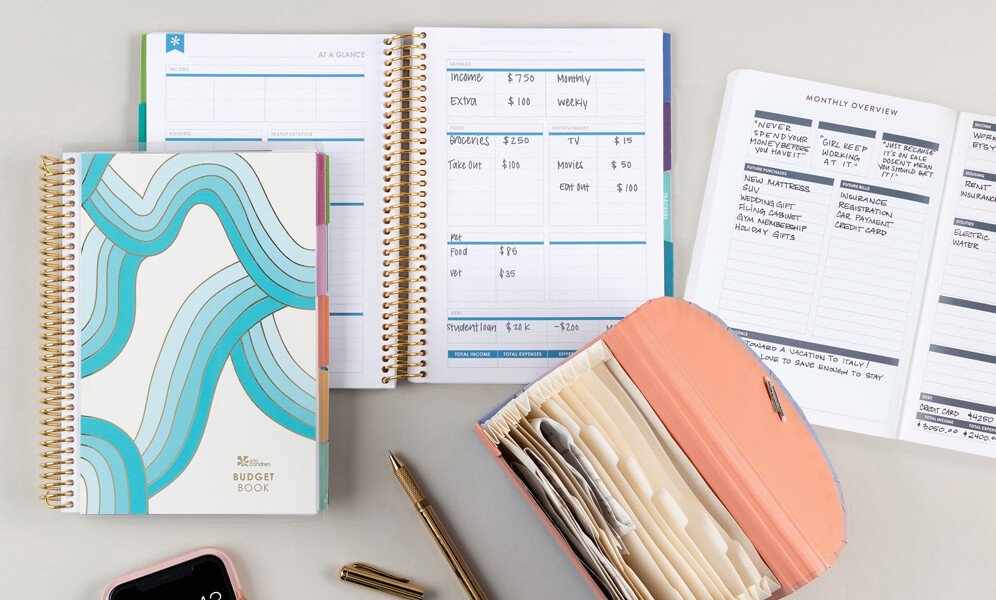 It's important to stay motivated and inspired to honor your financial goals and follow through on your budget. Our budget planner features encouraging quotes, colorful budgeting stickers, and more to make it fun so you're more likely to stick to your budget.
View all the features of our budget planners and explore more budgeting tools designed to help you save more (and stress less!).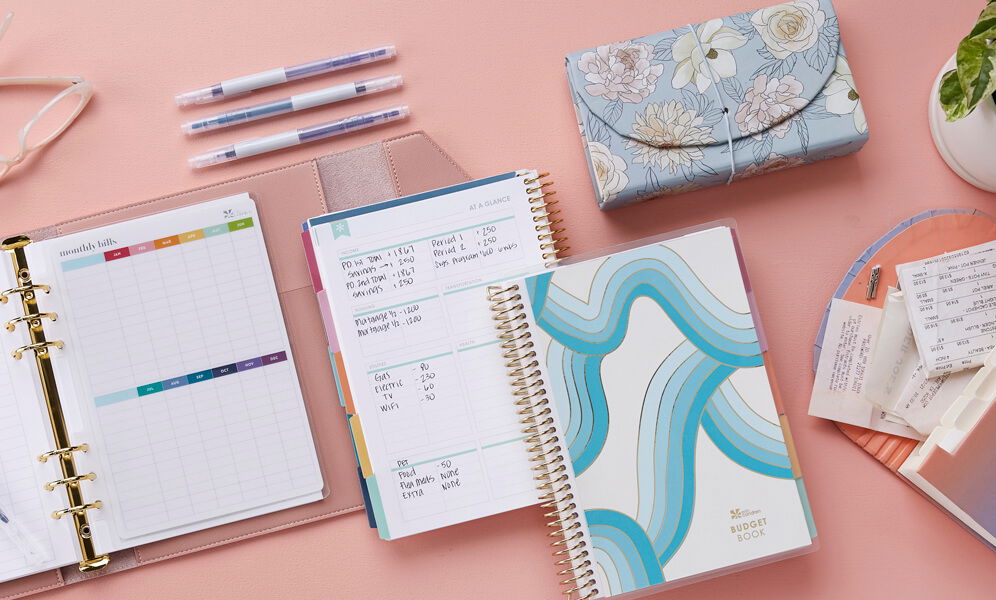 Start Saving Money Now with These 6 Quick Budgeting Tips
1. Go on a fast-food fast.
A day, a week, a month … however much time you think you can fast from fast food, try it! And every time you opt to cook at home and resist those fast food cravings, pop the money you saved into a jar. Not only will you surprise yourself by how much money you save, but every time you look at that jar, you'll be encouraged to keep it up!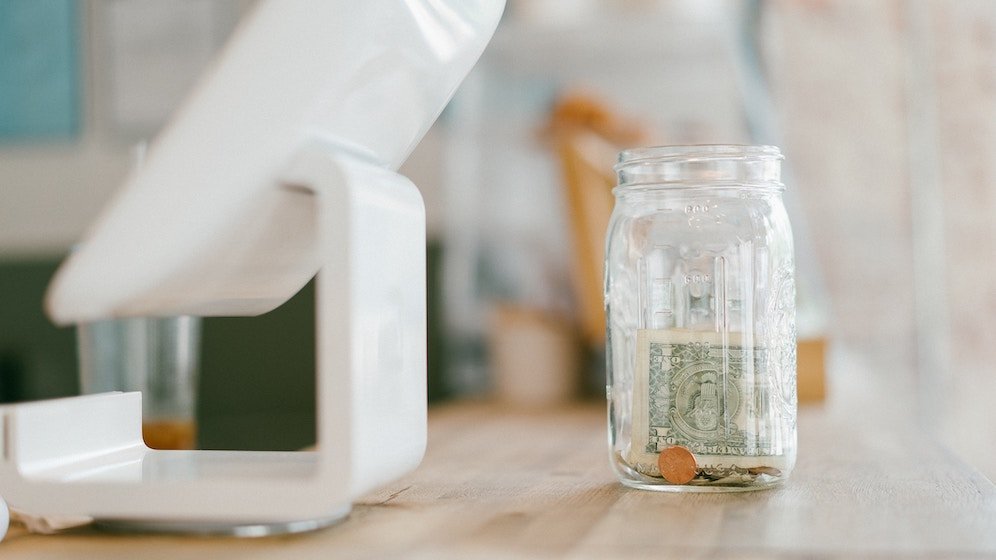 2. List and eliminate unnecessary subscription services.
Those paid subscriptions can add up —audiobooks, streaming services and app after app. List all your subscriptions and cut out those you don't need or use and those you can replace with free alternatives (like library apps for free audio downloads).
3. Get comfy with coupons!
There is no shame in collecting coupons! If you're not convinced it's worth the effort, try it for just a week and tally how much you save. Then, multiply your savings by 52 to get an idea of how much money you could save a year!
4. Drink water first.
Often when we think we're hungry, we're actually thirsty. Instead of automatically reaching for snacks and sodas, drink water first and see if your hunger or thirst goes away. More often than not, it will! This simple money-saving tip is also a great way to lose a little extra weight. If you'd like to take it a step further and track your water intake and weight-loss and begin setting and reaching those health goals of yours, try a guided Wellness Planner.
5. Enjoy cozy at-home fun instead of going out.
How much money do you spend on food and drinks when you go out? It adds up, doesn't it? Keep that money in the bank and, instead, try game nights, potlucks, and get creative so you can enjoy good times and great savings!
6. Save money and time with meal planning.
How much food do we waste by not knowing what we already have before grocery shopping? Use a fun PetitePlanner Meal Planner to note the food you have in the fridge and on your shelves, and then plan your meals for the week. Afterward, make a grocery list of only the items you need so when you shop, you avoid buying what you already have (cutting down on food waste too). Win, win!