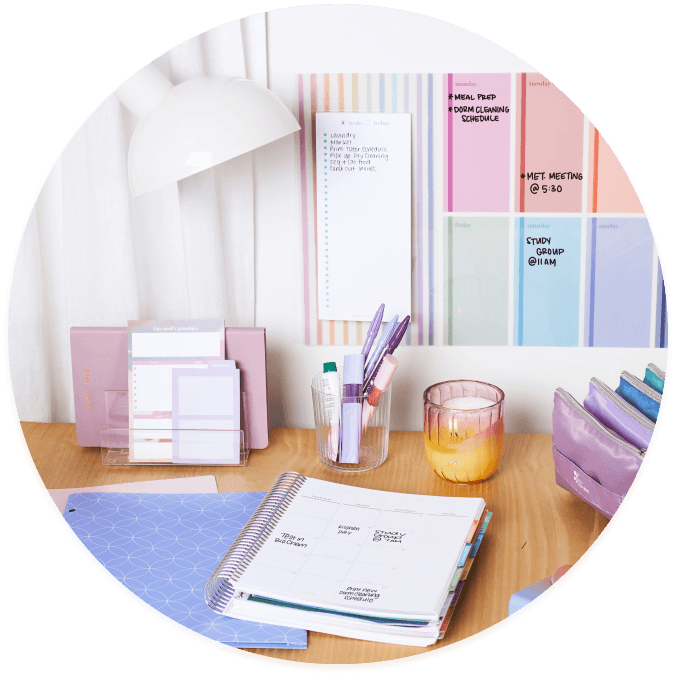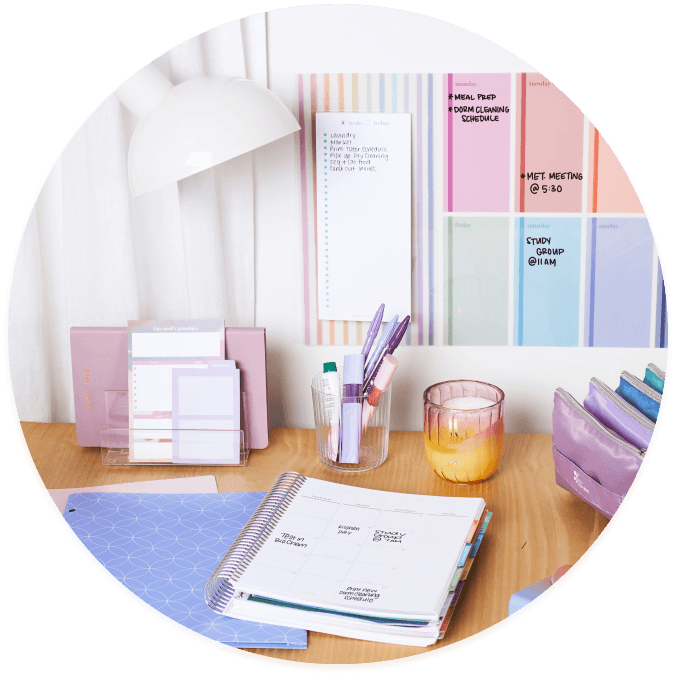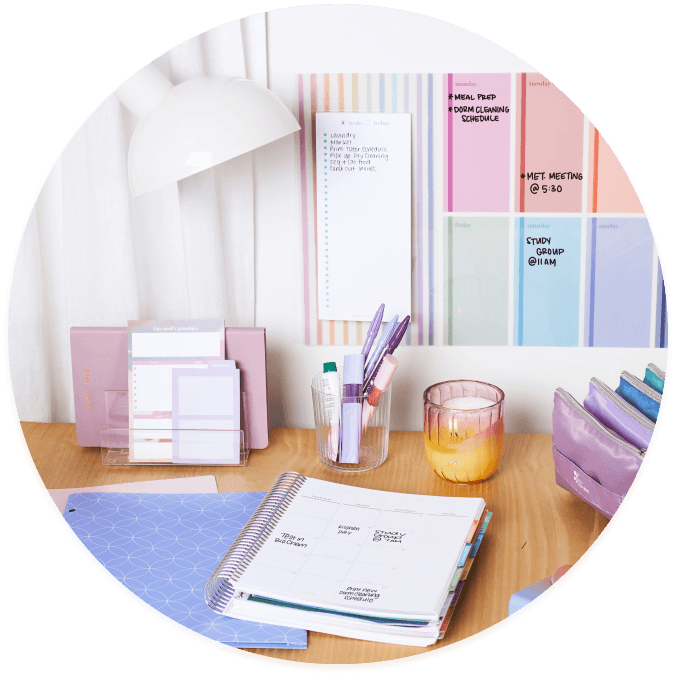 How To Work From Home: Organization
Tips & Tools
Staying productive while working from home under the current circumstances is challenging for most of us. Here are productivity tips and tools to help you stay organized, reduce stress, and improve your work-life balance.
Work From Home Organization Essentials
DESK ORGANIZERS
Organizing your workspace is key to staying productive while working from home.
OFFICE SUPPLIES & DESK ACCESSORIES
Stock your workspace with the supplies you need & organize it for maximum productivity.
Work From Home Planners
LIFEPLANNER™
Organize your work & life with this best-selling EVERYTHING planner with proven layouts.
MONTHLY PLANNER
The ultimate calendar + notebook for work, special projects, budgeting & more.
FOCUSED PLANNER™
Professional, minimal productivity planner perfect for staying focused at work.
Workspace Organization
CUSTOM DESKPADS
Customize a deskpad or desk calendar that suits your style & schedule.
CUSTOM NOTEBOOKS
Customize your perfect work notebook with the design & layout that works for you!
WALL ORGANIZATION
Enhance your WFH desk organization with a functional whiteboard or wall organizer.
Looking for more tips?
EXPLORE MORE ORGANIZATION RESOURCES