10 Time Management Tips to
Increase Productivity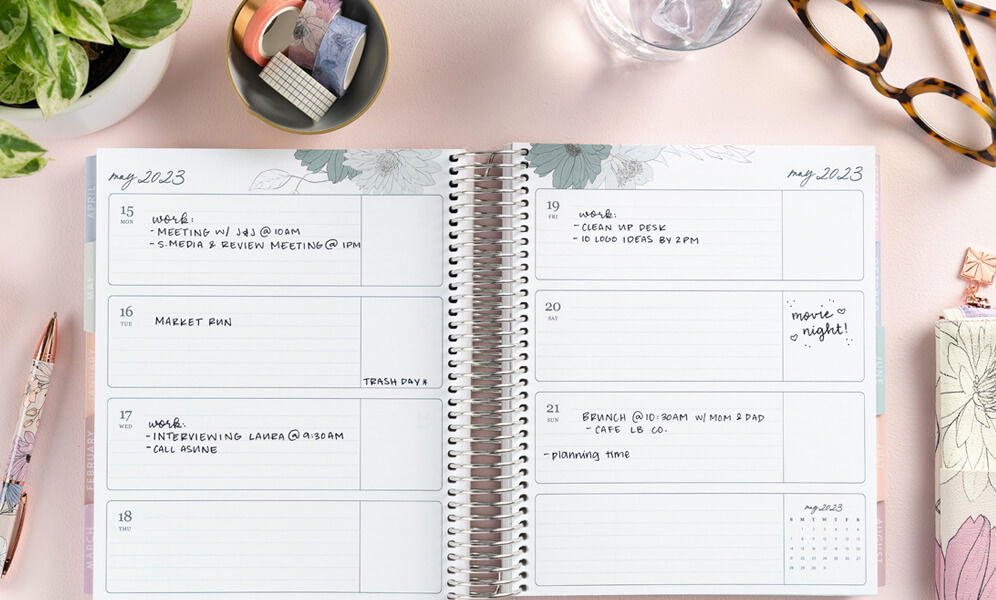 Some days you just need more time, which is why everyone can benefit from time management! While creating additional time is beyond the power of planners, making the most of the time you have is all about the power of planning!
Here are our top time management tips to help you increase productivity and squeeze the most out of every moment.
1. Plan for tomorrow, but make the most of today.
An easy way to lose track of time is by living in the future at the expense of the present. Set aside 10-20 minutes a day to plan ahead, then put aside planning and live out your plans in the moment.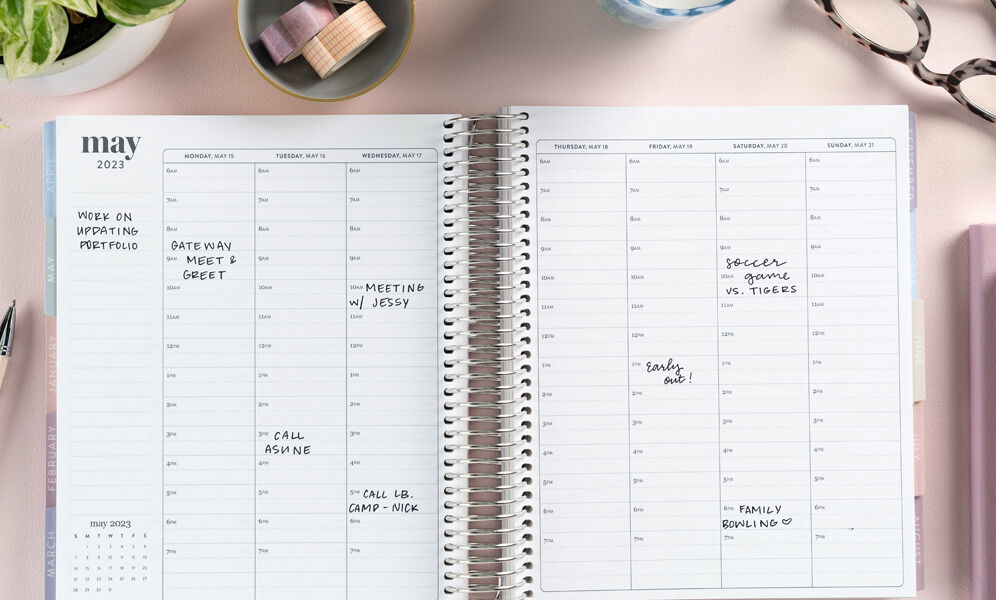 2. Use a LifePlanner™.
Over 90% of LifePlanner™ customers agree that it helps them get organized, reduce stress, increase productivity, and improve their lives. This is the ultimate planner for newbies and planning experts alike. Designed for maximum organization, the LifePlanner™ is a powerful tool that helps you manage your time and stay organized!
3. Know when to say "no."
Over-committing yourself to time-consuming tasks is a sure way to lose control of your time at the expense of your productivity. Know what's on your plate and when it's full. You have to say "no" every once in a while to keep your priorities straight and stay productive.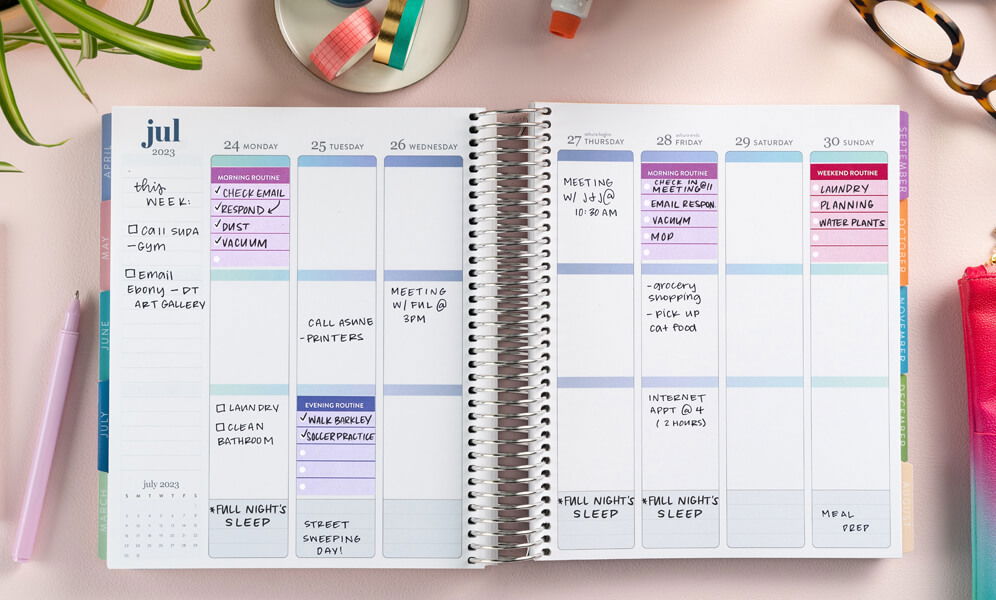 4. Prioritize sleep.
It sounds so simple, but getting enough sleep is crucial to being able to efficiently manage your time. Sleeping and eating well are two of the most basic habits we all need to prioritize to remain healthy and retain energy. Consider using a self-care notebook or habit tracker notepad to help you prioritize, cultivate, and track healthy habits.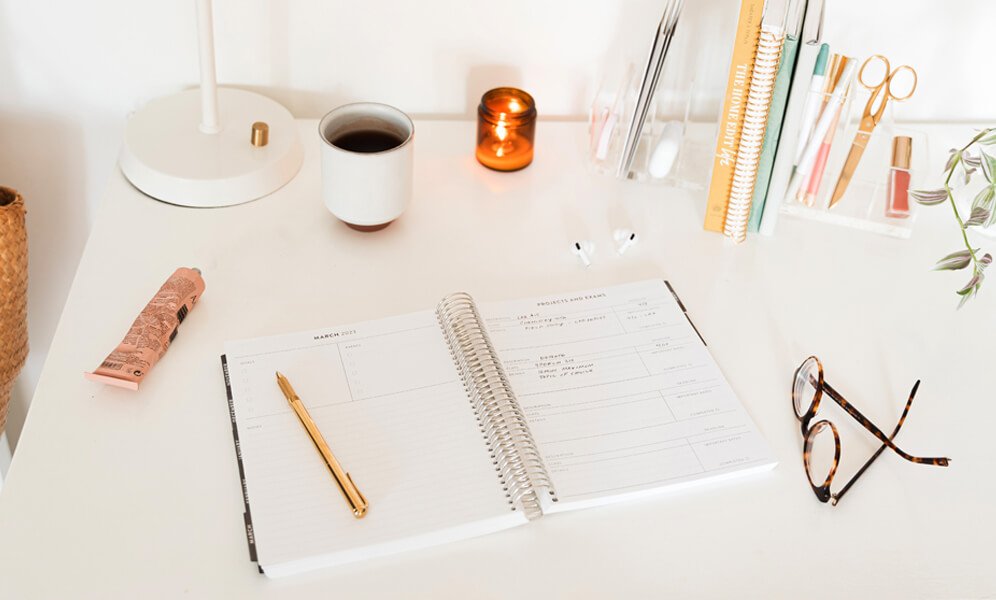 5. Manage distractions.
If you're working against a deadline, now is not the time to allow yourself to get distracted. The obvious answer is to avoid browsing online, catching up on the top news headlines or checking in on social media, but the less obvious trap many of us fall in is being sidetracked by incoming emails and notifications! Set aside time to catch up and respond to notifications, but turn them off when you want to focus and achieve optimal productivity.
6. Give yourself a time buffer.
Set self-imposed deadlines ahead of actual deadlines. If you know something is due at 9:00 am on Tuesday, give yourself a due date of the Friday before, so if your Monday gets slammed, you won't find yourself in a frenzied race against the clock.
7. Plan gaps in your schedule.
Things don't always go as planned. But a counterintuitive productivity hack is to plan gaps in your daily schedule to make room for whatever unplanned events may pop up. Or, when things do go smoothly, you can use those schedule gaps to rest and refresh before diving back into work.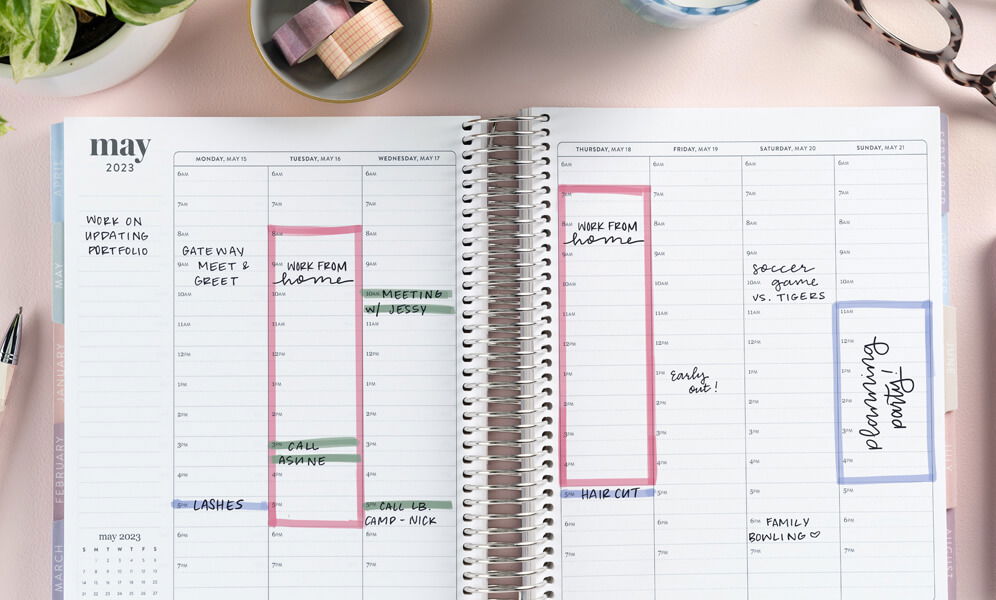 8. Plan your week on Sunday nights.
Taking a moment on Sunday nights to tackle weekly goal setting and productivity makes going in on Monday much less stressful (and the rest of your Sunday way more relaxed)! And you'd be surprised how prepared you are on Monday morning for a more productive week.
9. Know when to take control and know when to delegate.
We all have moments where we want to control everything, but eliminating the non-essential and delegating when necessary is working smarter, not harder. It also gives other team members a chance to pitch in on something that can ultimately help everyone out! This simple habit of workload awareness can reduce self-imposed stress while boosting your productivity and workplace popularity!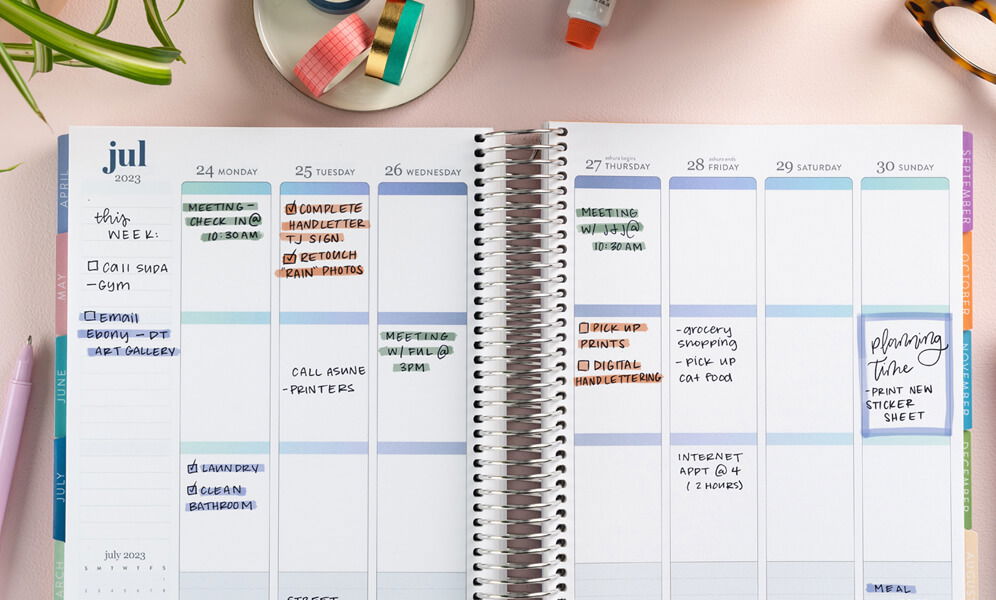 10. Remember to have fun!
At the end of the day, you're much more inclined to be efficient and productive if you make organization fun. Make to-do lists on pretty and practical notepads; color-code your schedule with gel pens, markers, or highlighters to make it vibrant and easier to follow; and infuse fun and whimsy into your plans with planning stickers. After all, time is on your side when you're having a good time.
Explore productivity best sellers so you can get more done in less time!