10 Parenting tips for getting kids organized using the kids planner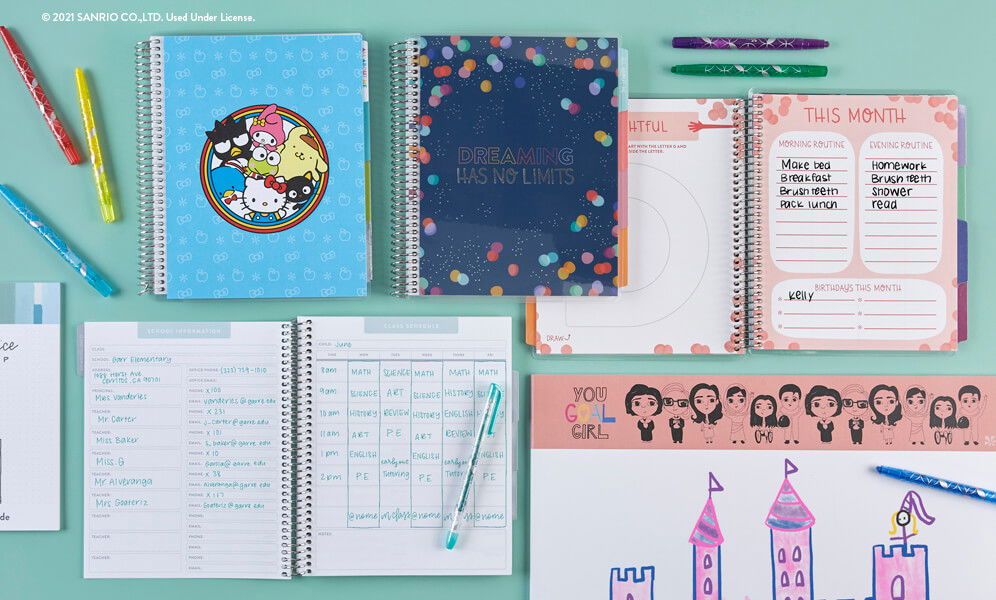 Did you know that writing and drawing on paper can help kids reduce stress, boost their mood, and improve their learning? That's why our team (full of parents) created the Kids Planner and Activity Book—now available with all-new designs, including Hello Kitty and Friends!
​
How do you use a kids planner?
Here are our team's top 10 parenting tips for making the most of the Kids Planner.
1. Plan with your kids.
Planning together with your kids is a great way to lead by example and show them that planning is fun, easy, rewarding! Even though their "planner" is more of an activity book, they'll feel so special (and proud) to "plan" with you.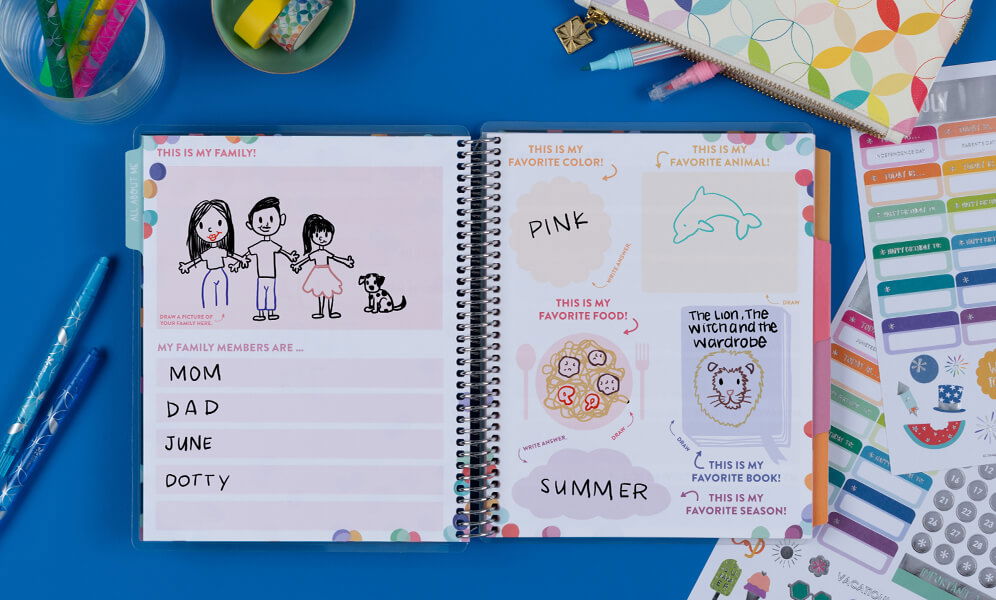 2. Have your kids start their day with their planner.
Even if it's just to enjoy the planner activity pages over breakfast, making a habit of using a planner at the start of the day is a great way to introduce mindfulness and (eventually) planning ahead. Bonus: the motivational quotes throughout the Kids Planner is a great way to start each day!
3. Get savvy with stickers!
Use add-on planning stickers to reward kids for using their planner, managing their time, following their reading log and more!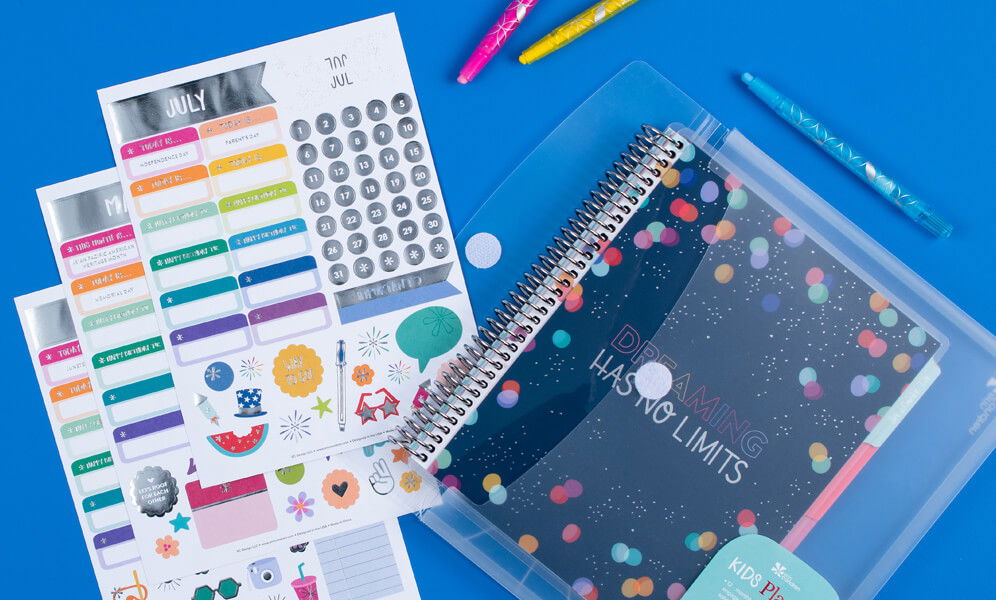 4. Use habit trackers.
Take advantage of the habit trackers in the Kids Planner to easily monitor and reward kids for staying on task.
5. Keep planning fresh.
You know how easily kids tire of anything that's not shiny and new. Try adding new, colorful planner accessories from time to time to keep it fresh and exciting.
6. Use the calendars to teach kids the basics of scheduling.
The Kids Planner is undated, which means your little ones can use the colorful calendar stickers to set up their monthly schedule, without even realizing that they're learning essential organizational skills that will benefit them for a lifetime.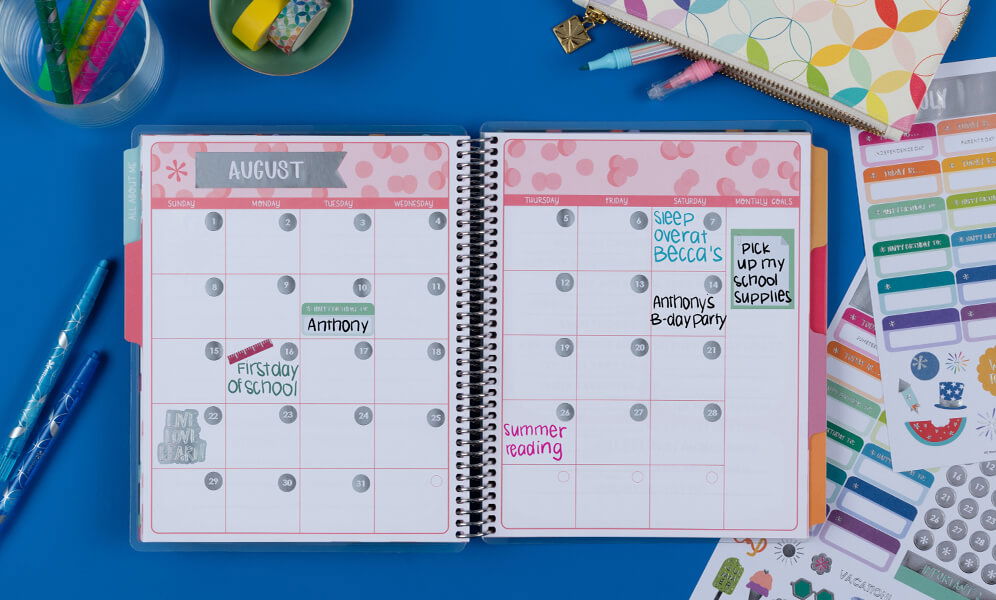 7. Break up bigger goals into achievable tasks.
Use the goal-setting spreads to help kids set age-appropriate goals, break them down into doable tasks, achieve them, and celebrate!
8. Use the reading logs to advance your child's literacy level.
The colorful reading logs in the Kids Planner are great for helping kids make reading a part of their daily routine, which is key to advancing their reading competency.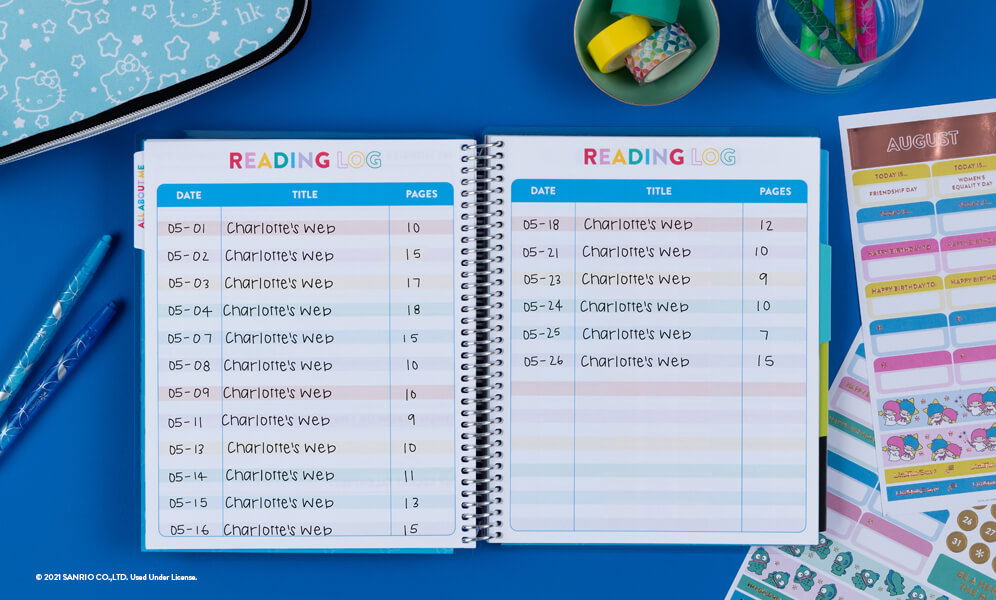 9. Encourage your kids to decorate their planner and make it their own.
Kids take pride in what they create and they're more likely to take care of and use a planner in which they personally invested their imagination, creativity, and time. The About Me sections are great for this. Add colorful markers and stickers to the mix and let them decorate it till their little heart's content!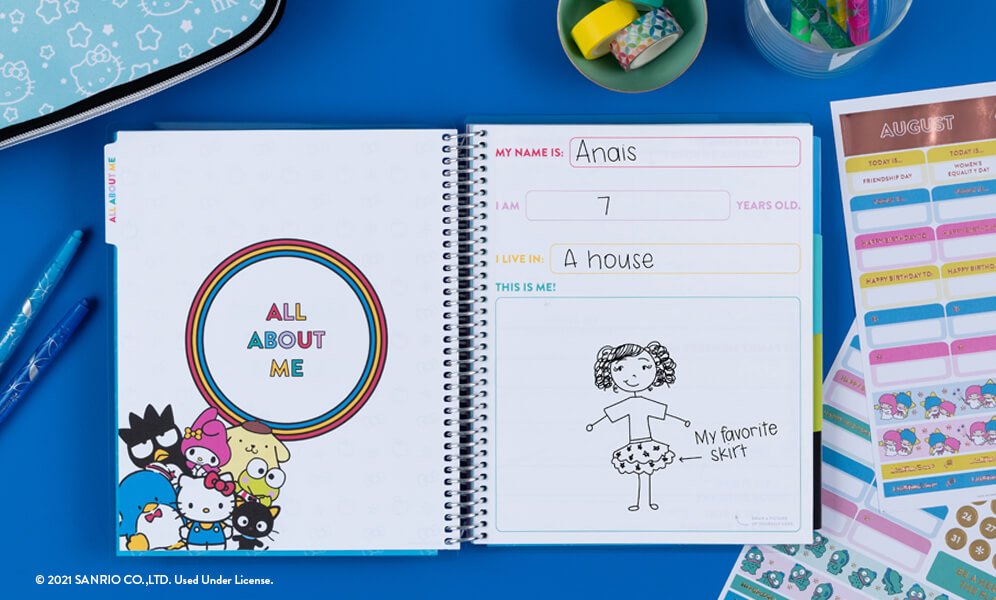 10. Use the planner to build confidence in kids.
Help them read the motivational quotes and try using words of affirmation every time your kids use their planner. This can create a positive association with organization and help build their confidence in being responsible for their age-appropriate activities!