95% of customers agree that their Erin Condren LifePlanner helped them be more productive.
Discover why millions of customers around the world are using an Erin Condren LifePlanner™. Whether you're using it to achieve long-term goals or simply want to remember important birthdays & appointments, say yes to your most successful year yet.
custom covers
FOR A CUSTOM PLANNER
what's inside the
LIFEPLANNER™
the personalized
LIFEPLANNER™ EXPERIENCE
We understand that everyone's schedule and style is different! Our signature coiled LifePlanner™ allows you to personalize & customize the combination that works for your busy life. Choose between three layouts, two color schemes and over 100 cover designs to find the best fit for your schedule!!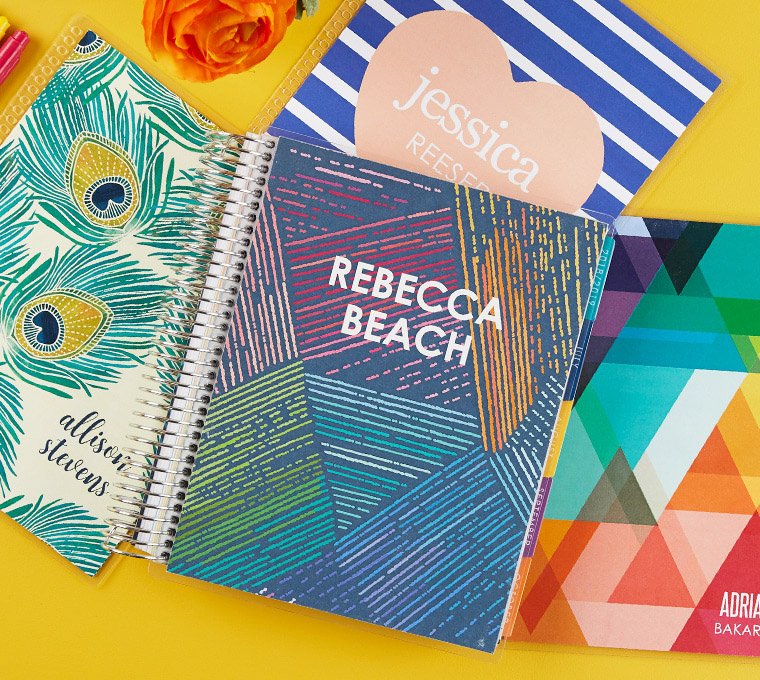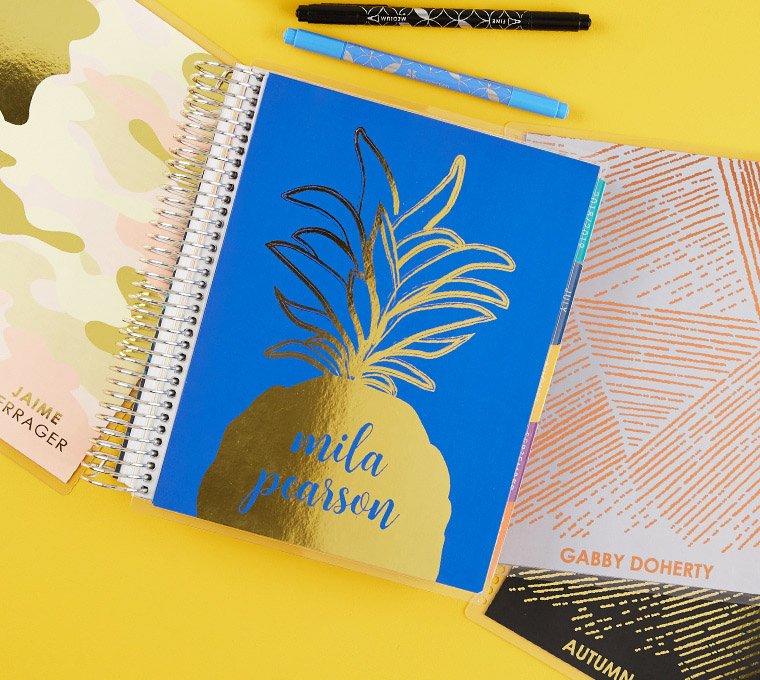 INTERCHANGEABLE COVERS
Each LifePlanner™ comes with a secure & stylish removable interchangeable cover so you can switch & swap designs as often as you like. Give your book a fresh new look anytime!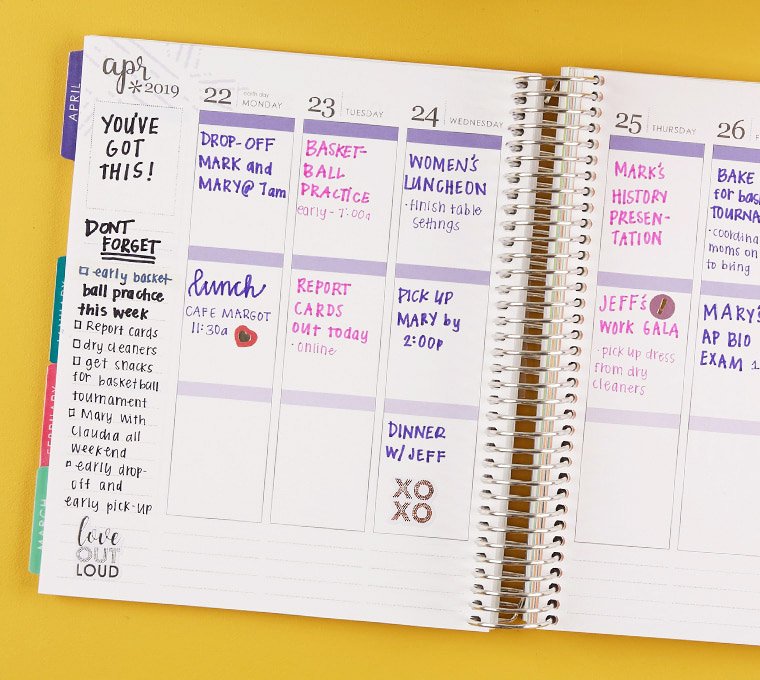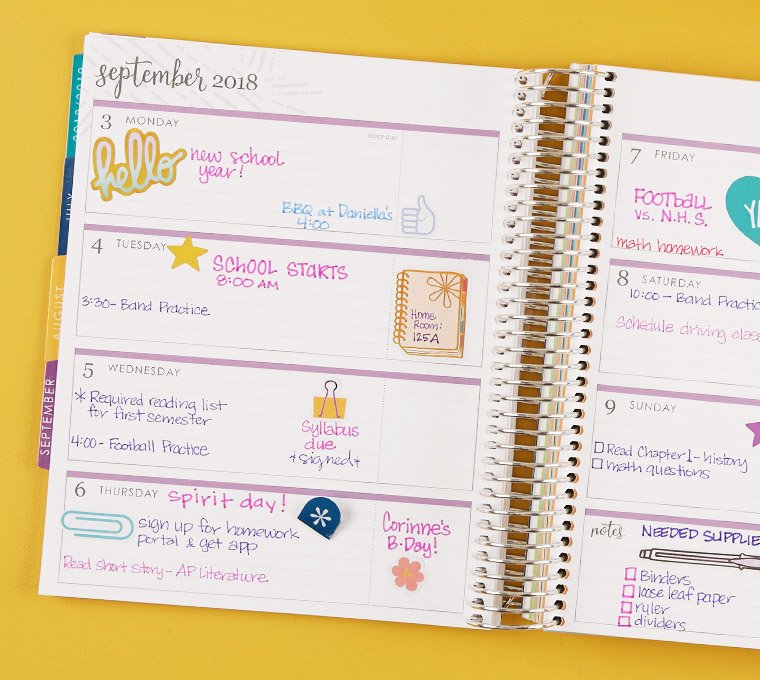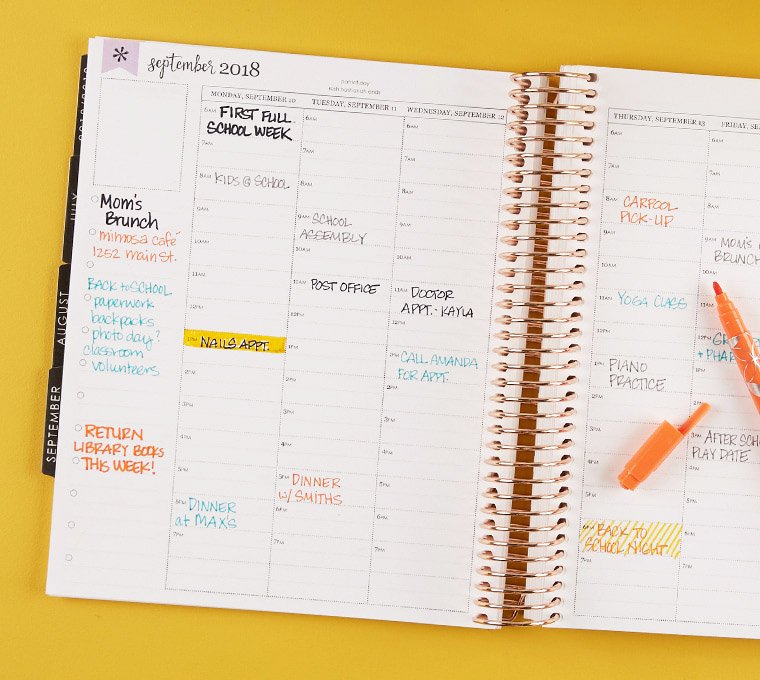 3 WEEKLY LAYOUTS TO CHOOSE FROM
Plan your day, your way! Choose between three unique weekly planning layouts for a style that fits your schedule. From vertical columns to horizontal rows and hourly appointments, there's a unique layout for everyone.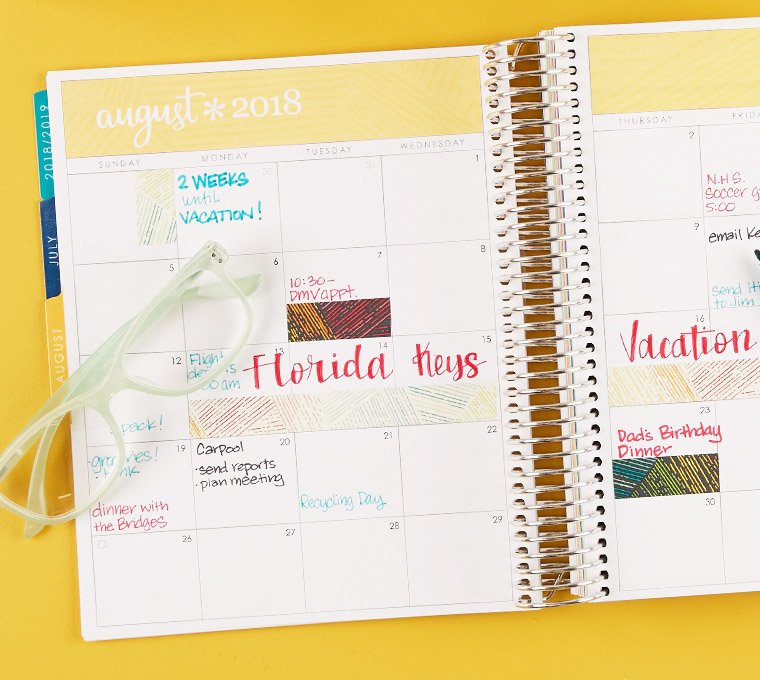 MONTHLY & YEARLY PLANNING
Plan for the month(s) ahead with calendars for long-term planning! Whether you're juggling school schedules or work commitments, plan for today so you can celebrate tomorrow!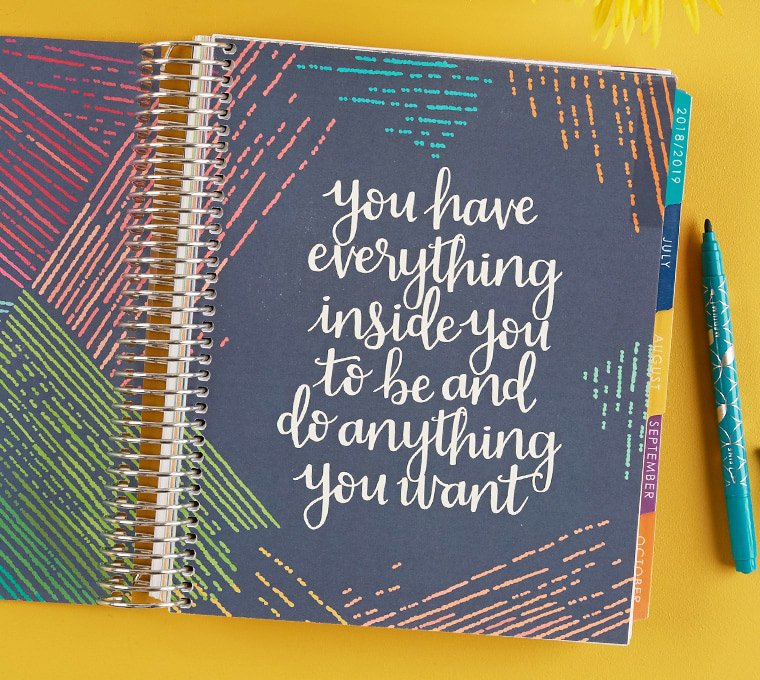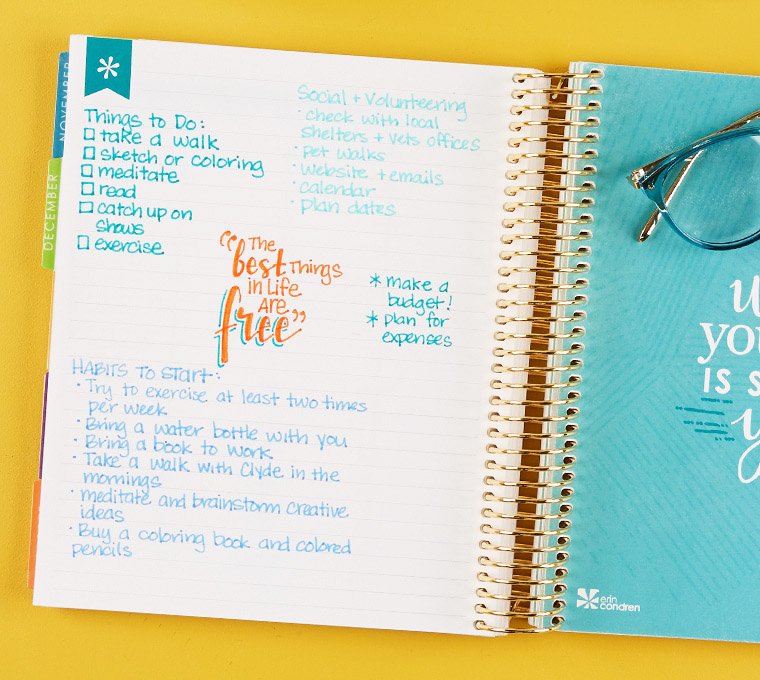 BEAUTIFUL NOTES & QUOTES
Extras like lined pages before each month and bold, motivational quotes make for happy planning! The LifePlanner™ is way more than just a planner, it's a dose of inspiration!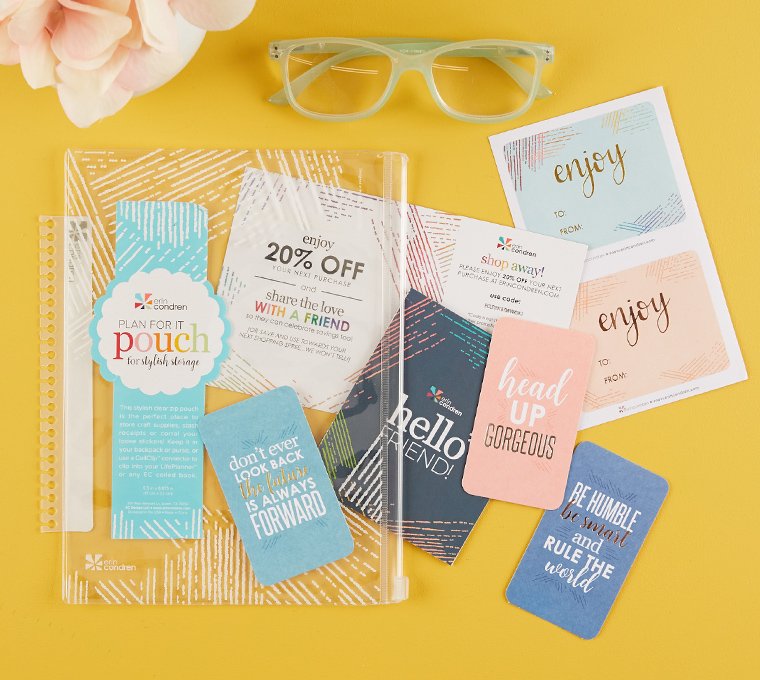 STICKERS & EXTRAS INCLUDED
We coil in extra surprises so our customers can decorate and commemorate each day! This year's LifePlanner™ includes four pages of coiled-in stickers & a plan for it pouch filled with goodies.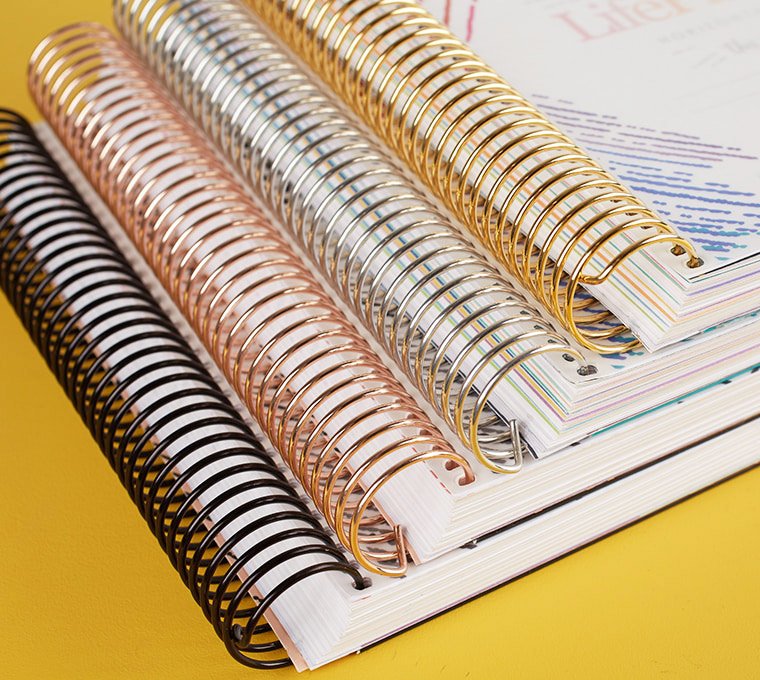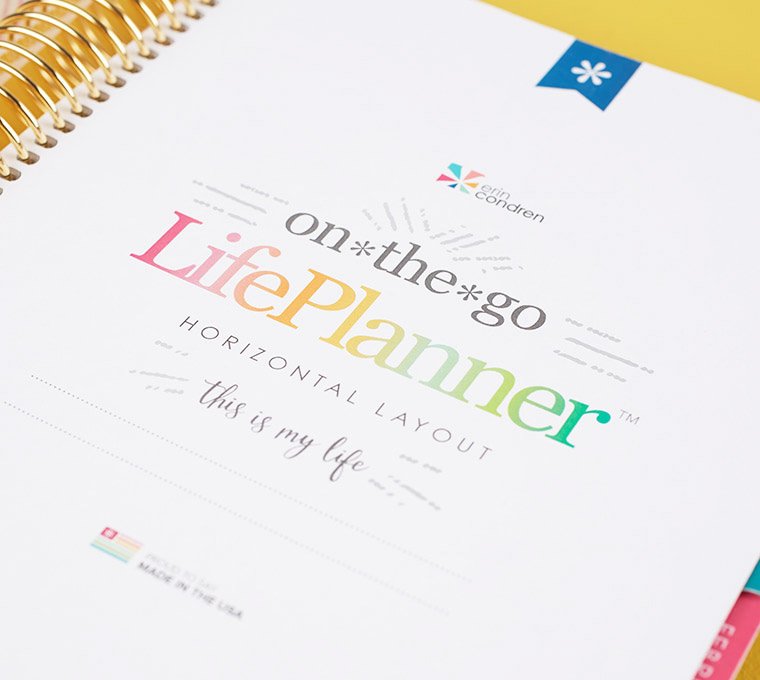 THE HIGHEST QUALITY MADE IN THE USA
We're so proud to say that the LifePlanner™ is designed, coiled, assembled & shipped here in the USA! We use the highest quality paper for a truly luxurious experience and coil each book by hand.
inspirational
SUCCESS STORIES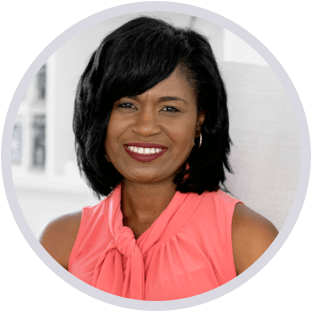 "Erin Condren has been a huge part of my success as a professional organizer and blogger. The LifePlanner™ inspired me to have fun with managing my life!"
– Nikki Boyd
At Home With Nikki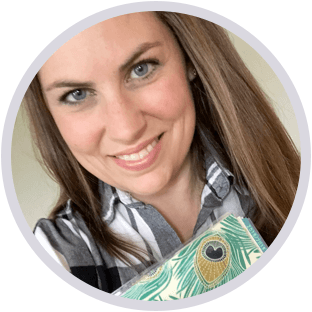 "The time in my LifePlanner™ is my favorite way to prepare and get motivated for the week ahead! I love the balance of structure, flexibility and fun!"
– Jen DuFore
@jen_plans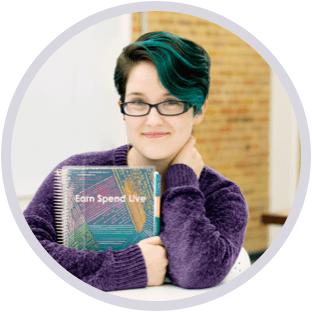 "The new ECLP is flawless inside and out. The Mohawk paper is pen-snob-approved, and you can find covers to match any hair color."
– Meleah Bowles
@earnspendlive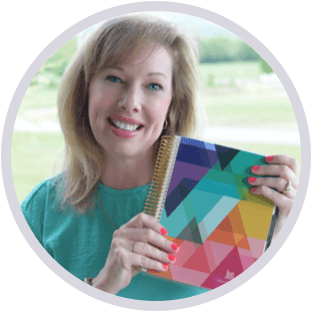 "I wear a lot of hats and juggle a lot of things. Now, more than ever, I appreciate the stylish and practical function of the LifePlanner™!"
– Jen Mackintosh
Wildflowersandmarbles.com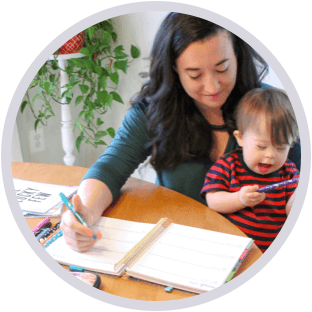 "Being a full time teacher and mom, life gets crazy. If it doesn't get written down into my LifePlanner™, it often doesn't get done! It truly keeps me sane!"
– Krista Robbins
@everydaywitheaston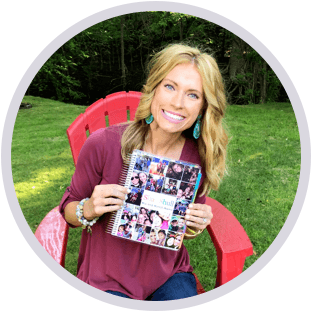 "This is my sixth year in a row to have a LifePlanner™ and each one has kept me organized, efficient, on task & ready to conquer the world as a busy mama."
– Shay Shull
@mixandmatchmama
upgrade your
PRODUCTIVITY
Coiled
LifePlanner™
Hardbound
LifePlanner™
Deluxe
Monthly Planner
Focused Planner
Academic Planner
Wedding Planner
Teacher's Planner
Monthly Spreads
Weekly Spreads
 
 
 
Tabs
 
 
 
Binding
Coil
Hardbound
Coil
Coil
Coil
Coil
Coil
Color Theme
Colorful or Neutral
Colorful or Neutral
Colorful or Neutral
Neutral
Colorful
Colorful
Colorful
Note Pages
 
Size
7x9
5x8 or 8x10
7x9 or 8.5x11
5x7 or 7x9
7x9
7x9
8.5x11
Extras
Folder
Storage Pouch
4 Sticker Sheets
Bookmark
Placeholder Ribbon
Folder
2 Sticker Sheets
Notches
1 Sticker Sheet
Date Dots
Date Dots
4 Sticker Sheets
Checklists
Folder
Bookmark
4 Sticker Sheets
Sheet Protector
Checklists
Bookmark
Folder