How to Use the Focused Planner: 5 Planning Tips from Our CEO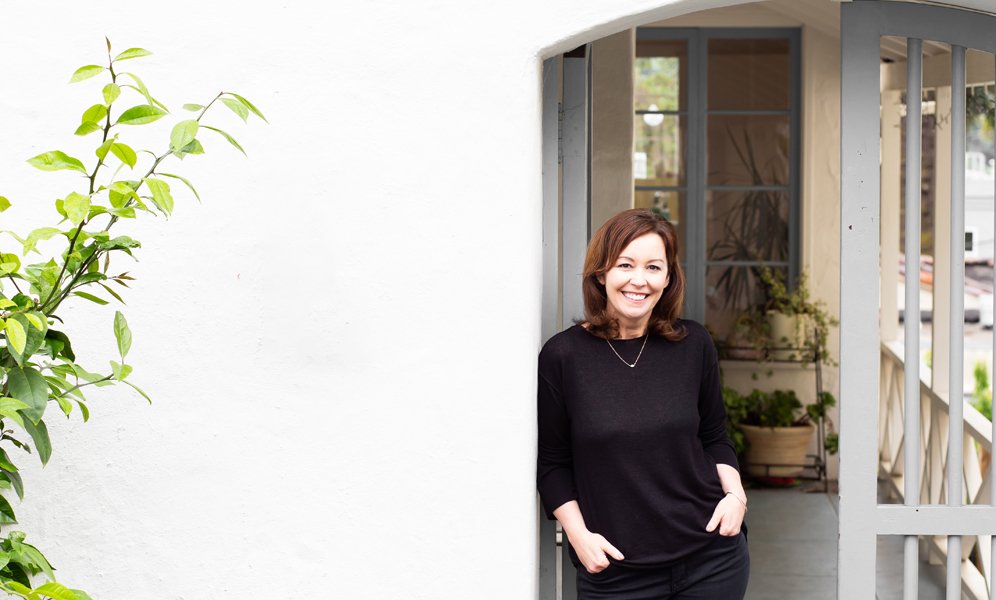 Erin Condren CEO Tonia Misvaer shares her top five planning tips for reducing stress, achieving your goals, and leading a more joyful, meaningful life through organization. These tips are perfect for anyone who is new to planning, exploring new planners, or curious how to use the Focused Planner™.
Tonia Misvaer is a serious paper lover and, as the CEO of Erin Condren Design and a parent, she's a true believer in the power of putting pen to paper. Tonia spent the last 14+ years honing her planning system; and she's created her "dream planning products brought to life" with The Erin Condren Focused Collection™.
If you love soft, muted, monochromatic colors and minimal design, you and Tonia share a planning style that's focused on sophisticated functionality and the task at hand. Here are her top five planning tips for using the Focused Planner™.
1. Before you start planning, write your goals on paper.
The most important aspect of goal-setting is being selective. Thoughtfully select 10-12 annual goals that are aspirational, yet attainable. The easiest mistake to make is to be unrealistic with how many or how much you can accomplish. The back notes section of the Focused Planner™ is the perfect canvas to start on your goal-setting journey.
2. Break up your goals into action items and review them … every. single. day.
This holds you accountable and reminds you what's truly important. For Tonia, this is the single biggest part of her planning process that has enabled her to focus and achieve her goals, rather than getting distracted by busywork.
3. Map out your week every Sunday night or Monday morning.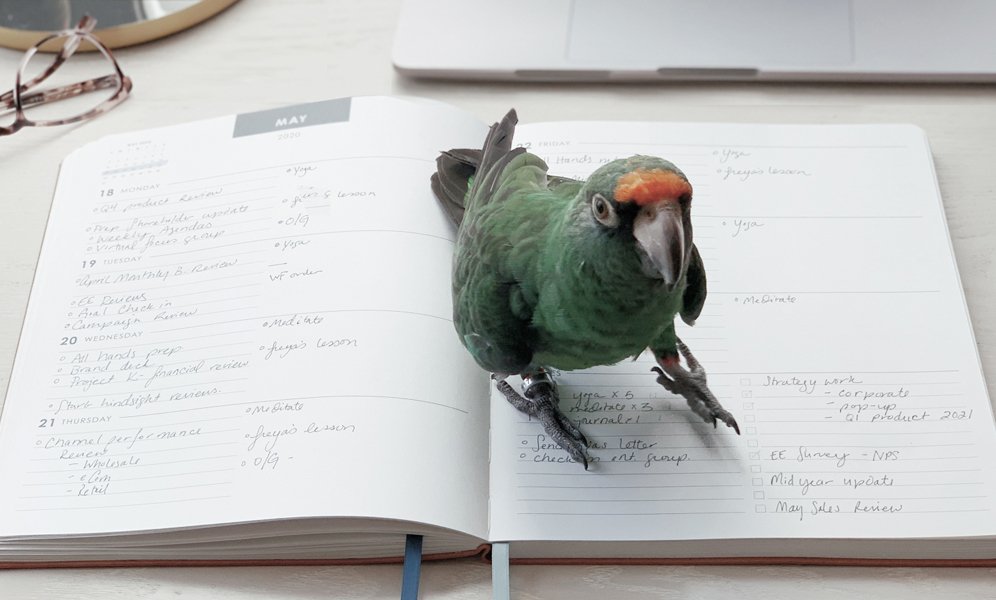 Tonia snaps a photo of her Softbound Focused Planner (and her work-from-home "assistant" Odin).
The functional layout of the weekly spreads includes lined, blank, and checklist sections, which are perfect for organizing and mapping out your daily and weekly to-dos, must-dos, and "get-to-dos" (what Tonia calls personal to-dos and things you get to do). A little redundancy between daily and weekly tasks is okay and may even help you focus.
4. Use the monthly spreads to separate personal, professional, and family monthly to-dos.
For example, you can use one section of the monthly dashboard for work, another for family, the third section for personal appointments, meditation, exercise goals, etc., and save the open section on the bottom for any monthly surprises.
5. Don't be afraid to use sticky notes!
Tonia loves using sticky notes in her planner—functional ones in muted colors, of course—for random or floating tasks she may want to toss when completed or need to shift from one day, or page, to another.
Fun fact: If you frequently write things down just to enjoy that awesome feeling of crossing them off, you have that in common with Tonia too!
Find your new favorite planning tools. Explore the full Focused Planning collection.