Why Nurses Need a Planner
By guest author Morgan Curry, BSN/RN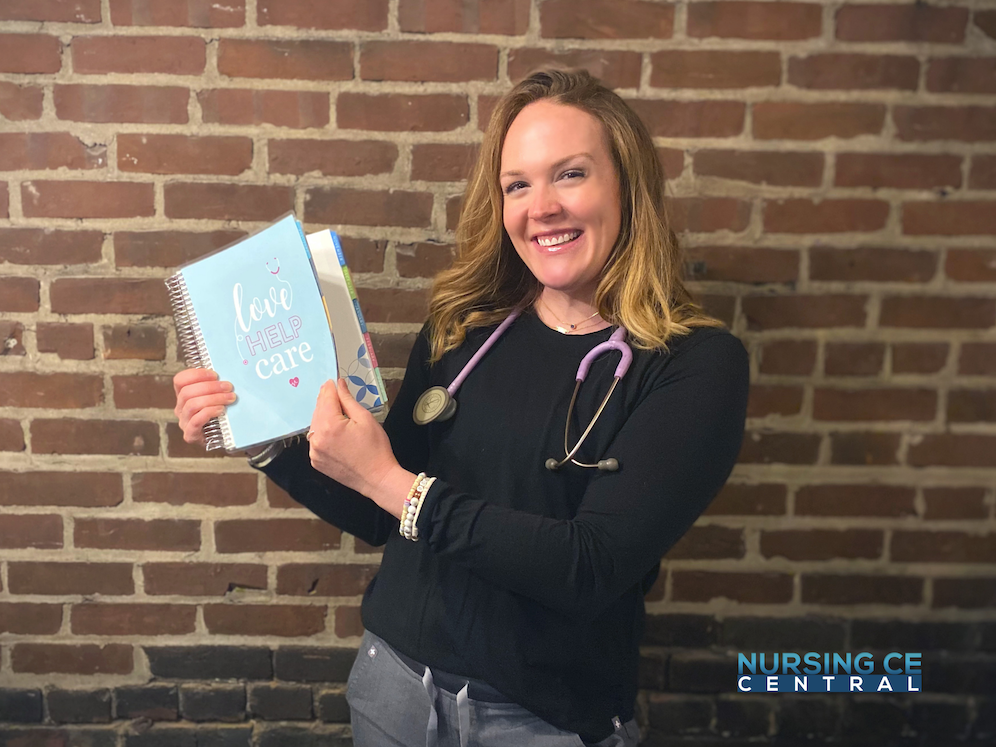 Morgan Curry, BSN/RN, is the Course Curriculum Executive Editor and Content Manager at NursingCECentral.com. Her extensive professional background spans the Level I Trauma Hospital setting and provides vast clinical insight into high octane clinical care, as well as specialized areas of nursing such as heart and lung transplants, cardiac surgery recovery, aesthetic nursing, and nurse management.
Creating order in the midst of chaos is a skill that many nurses use on a daily basis. Recently, we have needed it more than ever to balance demanding (and often competing) work and personal obligations!I became obsessed with organization when I was working full time under the heavy pressure of an Intensive Care Unit, taking classes for my advanced nursing degree, and studying for additional nursing certifications, all while planning my dream wedding. That is when a fellow nurse let me in on a (not-so) secret nursing tip - use an Erin Condren planner!
As a nurse and mama of two now, I definitely still have my fair share of things that have to get accomplished in a day, week, and month. Even without a busy personal life, nurses are major multitaskers! A planner is a great way to dump all the things in your head down onto paper and organize it.
​
Why Do Nurses Need a Planner?
Nurses have a lot on their plates.
Their core work schedules are constantly changing, plus they also have staff meetings, work training, committee meetings, and more. Some nurses (as if they are not busy and stressed enough) also decide to throw grad school in the mix, which comes with its own world of scheduling demands such as classes, assignments, and project deadlines. What about family life? Oh yeah, if you're a parent, just go ahead and add about 20 other things into the mix that you have to juggle!
Having a good planner, with plenty of room and formats to account for it all, allows you to intermingle all the tasks, projects, and meeting schedules from your professional and personal life in one central place.
​
What Is the Best Planner for Nurses?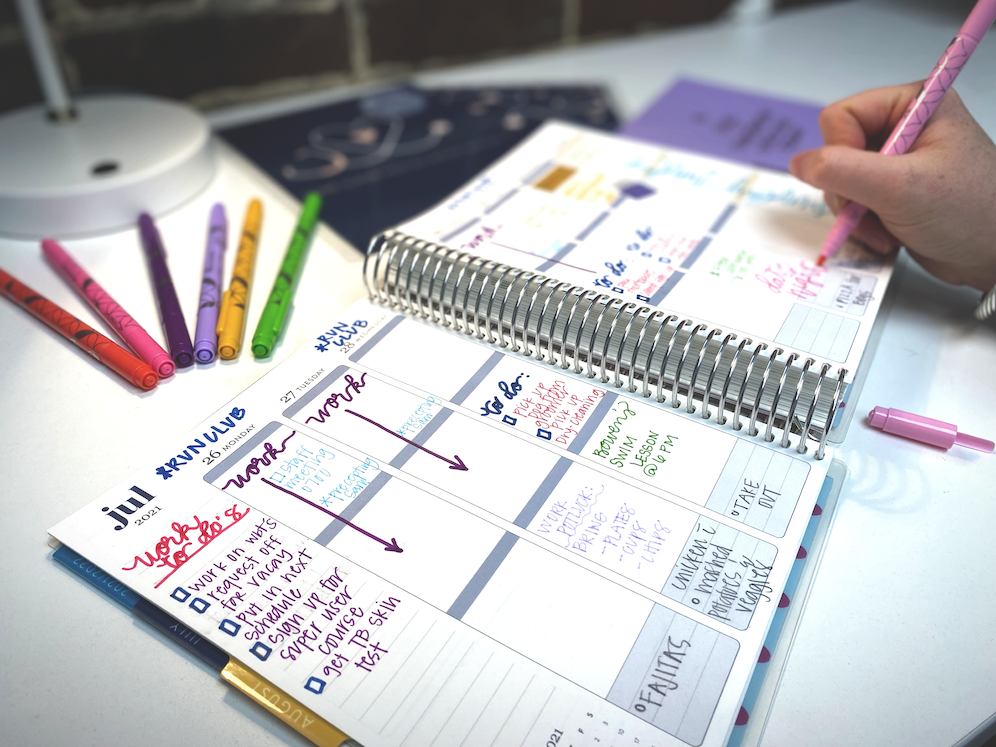 I am the kind of gal who likes to physically write things down. I would much rather have reminders on paper so I can tangibly see and feel them, rather than viewing them on my calendar on my phone.
If you're the same, needing lots of space to jot down all of your nursing-related reminders while holistically juggling, planning, and organizing the rest of your life, the Erin Condren LifePlanner™ is the way to go.
What makes the LifePlanner™ so awesome for nurses?
You can customize it to whatever fits your personality, including the cover and layout.
The vertical weekly layout or hourly layout in the LifePlanner™ is great for nurses like me who like to set time limits for various appointments and tasks. It combines the function of daily and weekly planning to help you easily scan (and plan) the rest of your day or week.
It also has monthly spreads to help you keep track of big events and overall monthly flow at a glance.
There is a ton of space for note-taking and individual pages for goals.
Dividers are included and help you jump straight to the spot you left off.
What Is the Best Planner for Nursing School?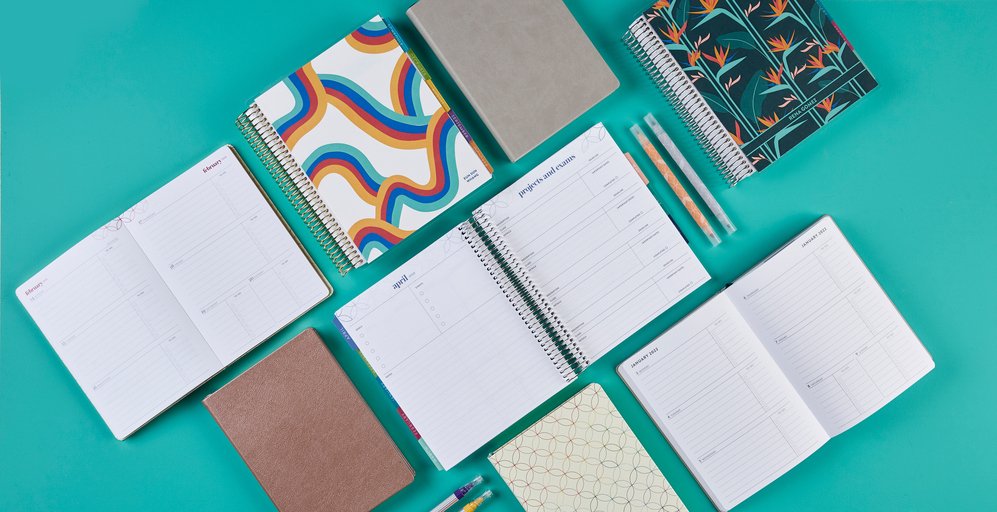 Nursing school is hard!
There are so many things that come along with nursing school that you have to keep track of - from class times and lab times to skills training, clinicals, study groups, tests, and assignments!
I love that the Academic Planner provides many pages for notes, which can help nursing students keep key charts and references handy!
Planning Tips for Nurses:
1. Plan your week out ahead of time.
Take 10-20 minutes one day a week, whatever works best for you, and plan your life out. What days are you working this week? When do the kids have practice? Make a grocery list and plan each meal for the week. This will make the day-to-day much easier and structured to help prevent the added stress of juggling your time on the fly.
2. Color-code everything!
Make each section of your life a different color. This was super helpful for me when I was juggling so many things at once, as it provided a quick, visual aid in staying organized and compartmentalized!
3. Prioritize.
Put your important dates, work schedules, and meetings on the monthly spread page so you never miss any big events. Put your individualized appointments, to-dos, and other things on the daily or weekly pages (depending on which layout works best for you).
Beyond organization, nursing often requires top efficiency. I can confidently say I would never be as efficient as I am without having my days planned out in a top-quality organizer such as an Erin Condren planner. When you're a nurse, the last thing you need is more things to worry about. A good planner helps you reduce stress and keep your hectic life organized!