petite

PLANNERS

Mix & match different PetitePlanners and get organized on the go with the stunning new folio!
– Daily Planner, Monthly Planner, Goal-Setting Journal, Budget Book, Wellness Log, Gratitude Journal, Meal Planner, Pregnancy Journal & Baby Tracker.
– Mix & Match and Transport in Style With Our New On-the-Go Folio.
– Metallic Sticker Sheet Included With Each Book!
– Two-Page Goal Setting Spread
Mix, Match & Maximize your Planning Experience
Find the PetitePlanner combination that fits your planning needs!
collect all of our
STYLISH PETITEPLANNERS
on-the-go
ORGANIZATION
These must-have planners are perfect for planning when out & on the move. Our new On-The-Go Folio holds up to 4 books so you can craft a combo to fit your unique planning preferences!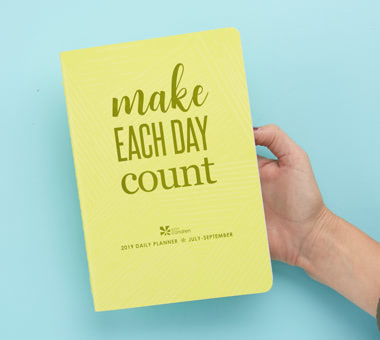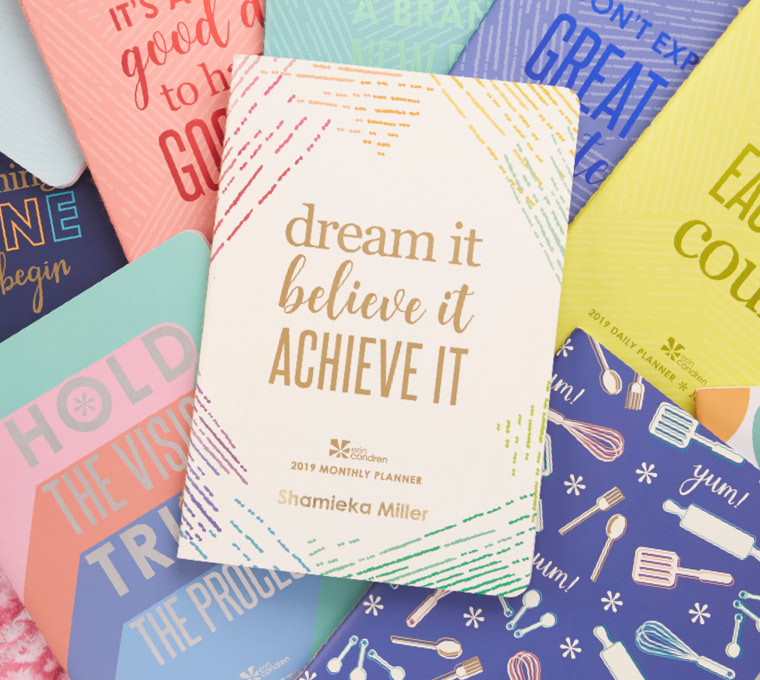 PORTABLE PLANNING PERFECTION
Portable, Affordable and Adorable...at just $12, these must-have planners are trendy & transportable! Stock up to suit your planning needs!
MIX & MATCH IN A CUSTOM FOLIO!
Our On-the-Go Folio was designed to fit up to 4 of our PetitePlanners or Petite Journals so you can mix & match to suit your schedule and take with you on the go!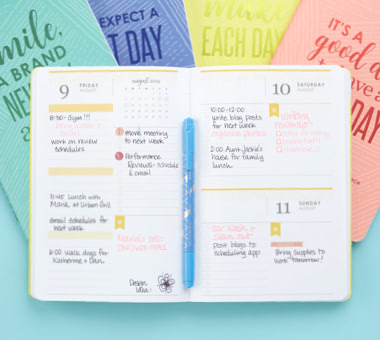 DAILY PLANNERS
Celebrate every day with the new Daily Planner! Four volumes of daily planners ensures stylish planning all 365 days of the year!
MONTHLY PLANNERS
Make the most of each month and stay on top of your scheduling with 12 stylish monthly spreads for 2019!
TARGETED PLANNERS
Target specific subjects that need more attention with PetitePlanners dedicated to Goal-Setting, Travel, Gratitude Journaling, Budgeting & more!
STYLISH STICKERS
Each PetitePlanner comes with a specifically-designed sticker sheet, but add extras and shop our entire PetitePlanner sticker collection to enhance planning!
inspirational
SUCCESS STORIES
"I love the new Erin Condren Folios! It's a great way to keep all of my favorite PetitePlanners together, especially when I'm on the go!"
– Julie Garza
@julies_plans
"The Folios and PetitePlanners give me a sense of control while working remotely or traveling. With so many options, there's something for everyone!"
– Brittany Sheets
@Brittanyplans
"The Erin Condren Folio is perfection! It's the all-in-one solution I've been dreaming of and it is finally here!"
– Claudia Bach
@chicagomomplans
"The new Erin Condren Folios are a simple, beautiful way to organize and protect my PetitePlanners. I love the charcoal and the gorgeous champagne!"
– Laken Edwards
@PlanwithLaken
upgrade your
PRODUCTIVITY