How to Stay Motivated: 7 Simple Self-Motivation Tips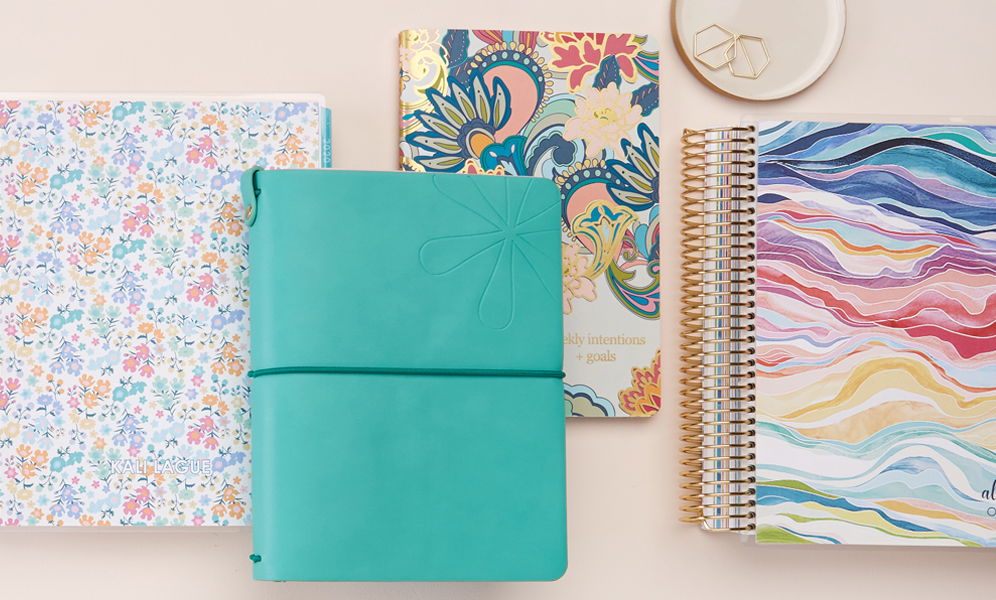 Motivation is always the first step towards reaching any goal!
Motivation is about deciding and believing that you can accomplish what you set my mind to. But half the battle is staying motivated. So, here are seven simple tips and tricks for how to stay motivated!
1. Start with a list of action steps.
Does it surprise anyone that list-making is first on our, well, list!? It's no secret that we love lists, and it's so important to make one that will continue to motivate you. Set actionable and reachable "action steps" that you can work towards to reach your goal!
2. Get organized.
Organization sustains motivation. It may seem like an obvious step, but it's also a necessary one to make your goals a reality. Try adding weekly check-in times in your planner so that each Monday you already have some time set aside to focus on your goals and motivate yourself by looking back at how far you've come.
3. Use visualization to fuel motivation.
If you're a visual person, you'll find that it helps to actually create or find visual representations of the goal you're envisioning. This can be anything, from the house you're saving up to buy or the children you're working hard to support. It always helps to see a reminder of why you're hustling.
4. Don't be afraid to make an adjustment!
When navigating the many different curveballs in life, it helps to stay flexible. While sticking to your goal and staying motivated and on track is important, don't be afraid to make an adjustment and rearrange your priorities if you have to!
5. Schedule "pick me ups" as needed.
It's important to recognize that you will have down days and moments in which you feel discouraged. Plan ahead for these moments so you can cut them off at the pass. Consider pre-scheduling things like a mother-daughter movie night or meet up with a friend to help ground your and remind you of what's important. Hiding little notes of encouragement is also a fun tip!
6. Celebrate small victories.
Celebration is an important part of self-motivation. When you celebrate completing an action step on your list, it motivates you on to the next! It's essential that you take the time to recognize how hard you're working and acknowledge your progress along the way.
7. Keep it up!
Consistency is key! Don't vacillate week to week. Keep the same pace and stay consistent with the steps you're taking. Soon, your efforts will become habits and staying motivated will be second nature!
We're so dedicated to staying motivated that we've designed an entire Goal-Setting Collection to help us all stay on track to becoming our best selves!
For more organization motivation, visit our Inspiration Center!