How to Make a Memorable Gift Basket for Your Friends and Family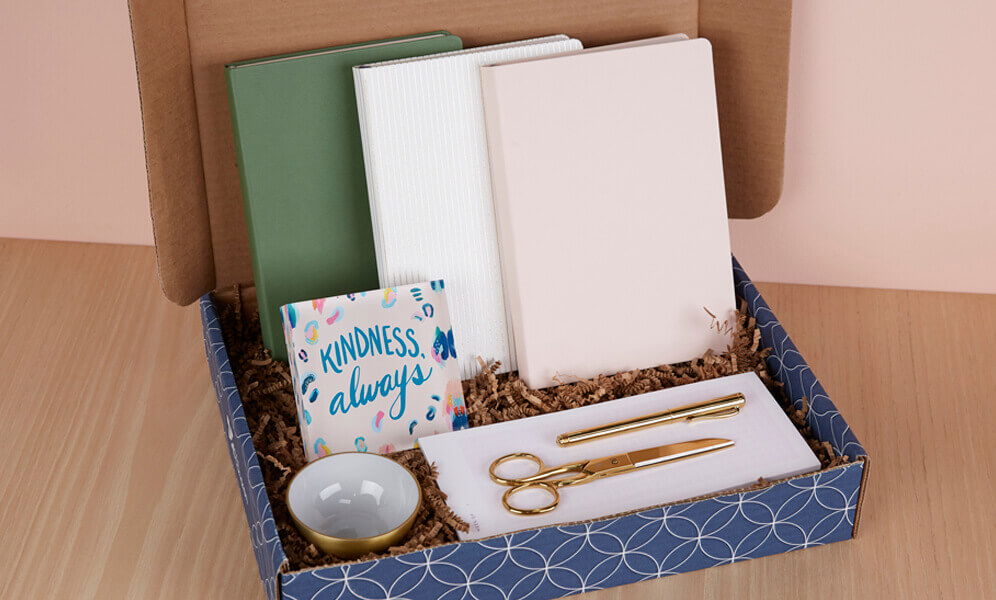 It's easy to get caught up in the idea of "the perfect gift." But rather than think of one ideal present, consider combining a bunch of fun, handpicked items into a custom gift box or basket. Your friend or loved one will feel extra special receiving multiple gifts at once, and they'll appreciate the thoughtful time you took to curate the basket.
If you need a list of things to put in a gift basket, read on for ideas on how to get started!
How to Make a Gift Basket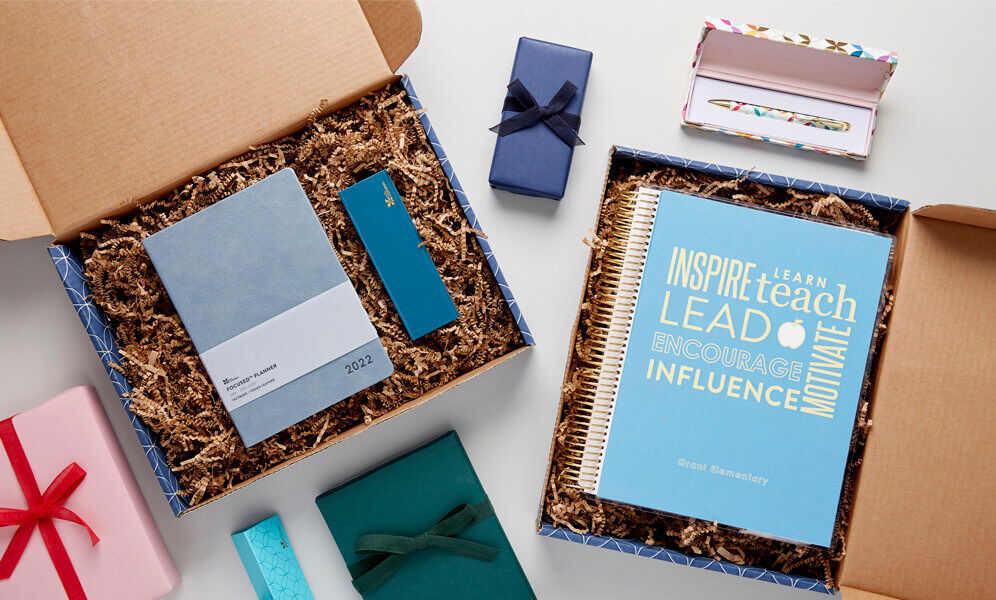 Gift baskets are just as fun for the giver as they are for the receiver. That's because the process of selecting and arranging the gifts is a chance to get creative and think outside the box. Here are the basics of gift basket creation:
Set a budget: You'll have an easier time selecting gifts, the basket, and the decor if you establish a firm budget ahead of time.
Select a theme: While you could put together an assortment of different items, it's a lot more fun to set a theme for your gift basket. For example, you might choose journaling, memory keeping, or goal setting as a theme, selecting items that support the use of a daily journal or personal planner. This ensures the gift basket is one cohesive and useful set.
Choose a basket or other container: Sure, its official name is "gift basket," but a name is just a name! Get creative with carriers that will ultimately prove the most useful to your friend or loved one. Consider decorative storage boxes or colorful totes, which will serve the same function nicely. Plus, the recipient may get more use out of a reusable, functional carrier in the long run.
Determine what to put in your gift basket: You want to fill the basket while ensuring that everything fits, so consider size when selecting your items. Try to add some smaller items to fill in gaps between gifts. If possible, consider color-coordinated packaging to enhance the presentation. Use coordinating gift labels, wrap, and bows.
Arrange items cohesively: Don't toss everything in your gift basket haphazardly. Take some time to arrange the gifts to display them properly and protect them from falling out of the container.
Journaling Gift Baskets
Journals are lovely gifts, particularly when they are part of a gift basket that includes coordinated accessories. Choose from our selection of softbound journals and notebooks, then add pens, markers, stickers, and bookmarks.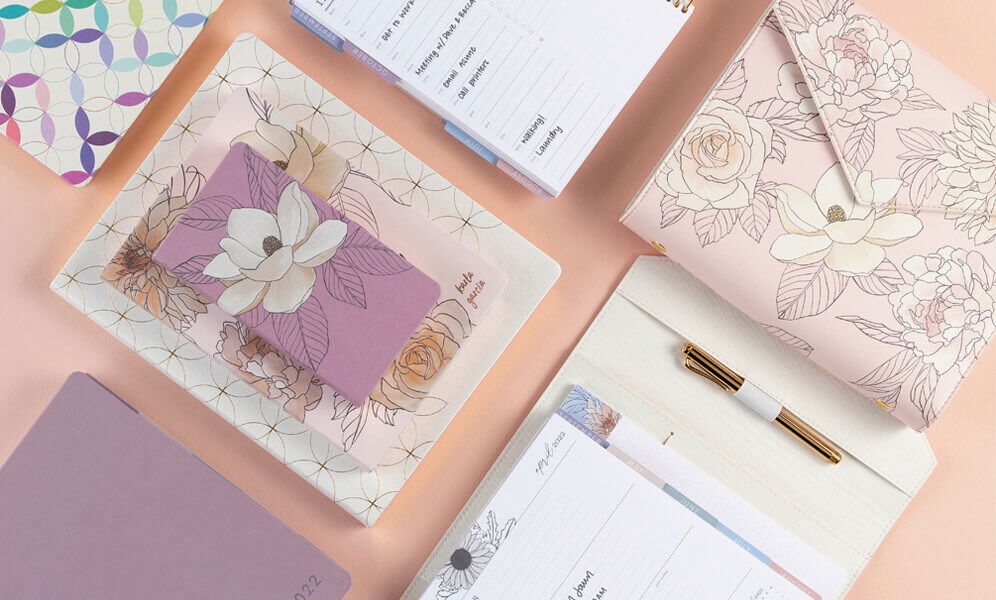 Planner Gift Baskets
Choose one of our LifePlanners, Academic Planners, or Teacher Lesson Planners and then add several coordinated accessories. Popular options include folios, snap-in inserts, fine pens, and sticky notes.
Planner and Journal Accessory Gift Baskets
If your gift recipient already owns a journal or planner, you can still give them a gift basket containing planner accessories and complementary items. Here are some ideas: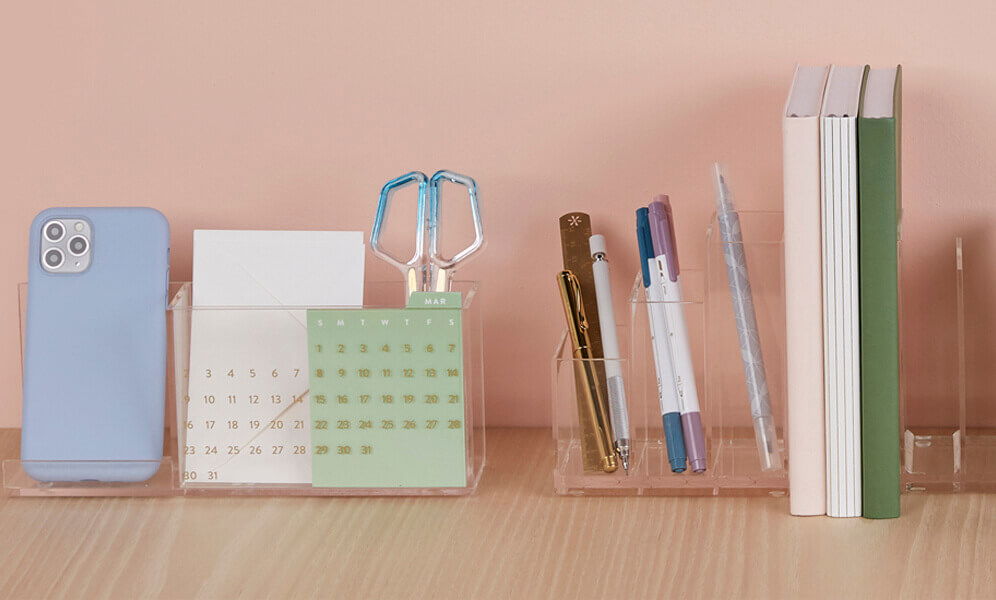 Desk Accessory Gift Baskets
Many people are making the transition back to in-person work on a full-time or hybrid schedule. Desk accessories will be a welcome gift for those who haven't been in an office for some time. Our Focused Collection™ of professional work planners, organizing tools, and desk decor would make a wonderful gift. Add one of our calendars for the new year, and your friend or loved one will be ready to get back to work.
One more thing: Customized gifts can be incredibly meaningful to recipients. Many of best-selling items, including journals, planners, stationery, and folios, are personalizable. Check for this option as you explore items to include in your gift basket!