Best Planner Accessories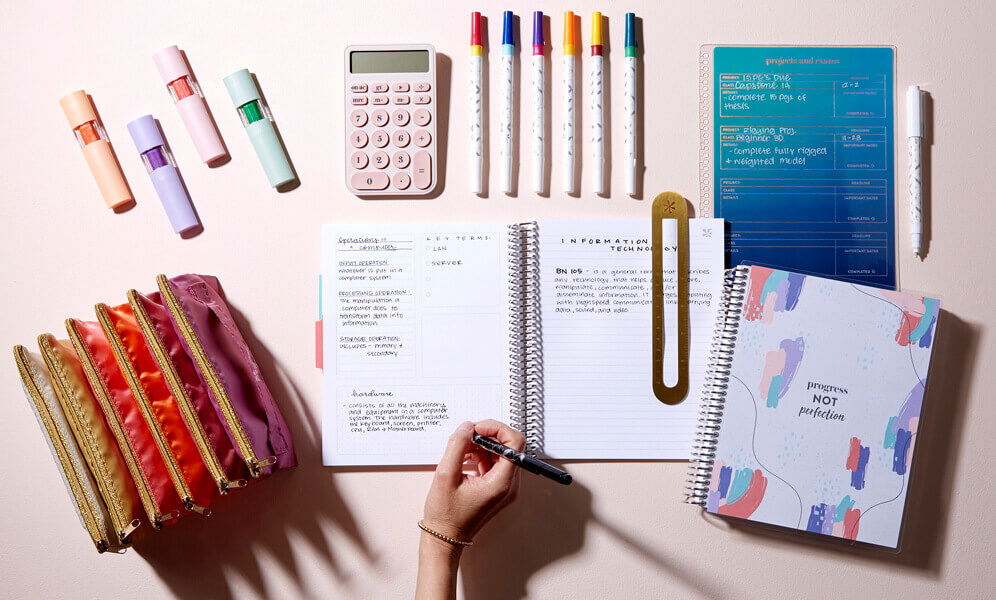 The best planner accessories are all about fun, functional, flexible organization solutions that inspire. Explore current trending Erin Condren designs, including happy colors, fabulous florals, mesmerizing metallics, and fan-faves like Star Wars and Hello Kitty across planner accessories, desk accessories, interchangeable covers, stickers, bags and pouches, and more.
We'll guide you through this year's best planner accessories by collections. That way, you can discover pretty and practical products that motivate and inspire creativity while enhancing your productivity.
Best Planner Accessories: LifePlanner™ Collection
Featuring this year's hero LifePlanner™ designs – from vibrant colors and bold shapes to beautiful neutrals and soft-color florals – these new planner accessories will add more joy and style to any planner! Even better, these planner accessories designs work in harmony so you can mix and match colors and patterns to truly customize a unique planner.
​
Best Planner Accessories: The Teacher Collection
For the best classroom organization essentials and school supplies for teachers, tutors, and homeschooling parents, check out these Teacher Favorites.
Best Planner Accessories: The On-the-Go Organization Collection
Stay organized and on-trend on the go with the best on-the-go planner accessories, including new bags and totes with interchangeable straps, pouches, cases, and more!
Best Planner Accessories: Star Wars Collection
Discover the best planner accessories in the galaxy featuring your favorite Star Wars characters and themes!
Best Planner Accessories: Hello Kitty Collection
Say hello to organization with our best-selling Hello Kitty collection, including new items you, the kids, and Hello Kitty fans of all ages will love!
Best Accessories for Desk Organization, Home & Hybrid Offices
From stylish desk accessories, home and office organizers, and fun and functional desk essentials, this collection has everything you need to accessorize while you organize your planner and workspace. Perfect for modern workspaces, including WFH desks and hybrid offices.
​