How to Organize Your Backpack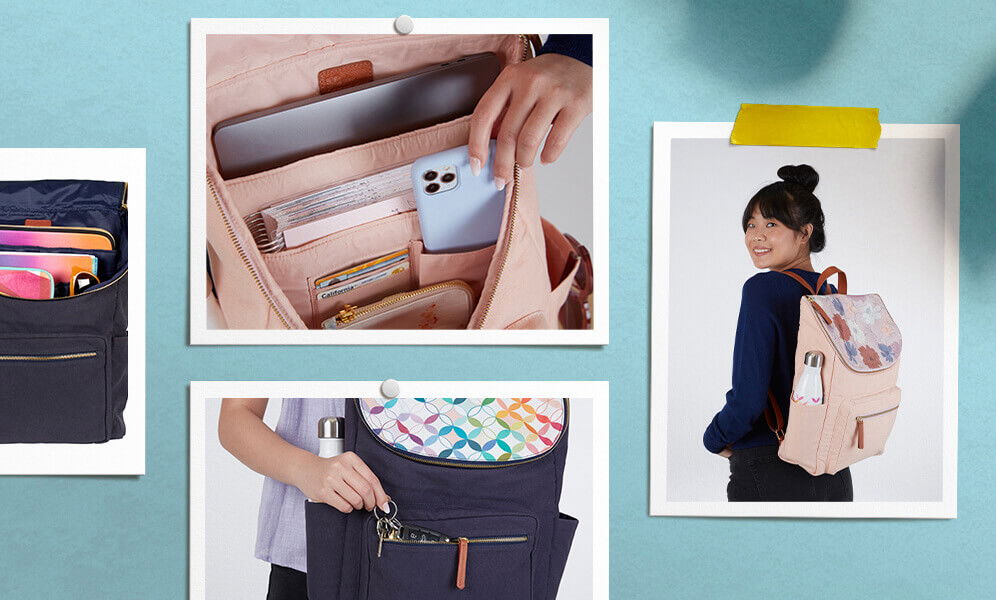 Back to School = Backpack Organization Time
Back to school is the perfect time to tap into organization inspiration, starting with how to organize your backpack. No matter how old you are, your backpack is more than a vessel to carry your books, laptop, planner, and school supplies it's your portable organization system. If you organize it the right way, it can help you save time, stay prepared, and carry organization with you throughout the school year.
How to Organize Your Backpack in 5 Simple Steps
Step 1: Start with a clean and empty backpack.
If you purchased a new backpack, you can disregard this step, but if you're working with a backpack from years past, make sure you've thoroughly emptied it so you can start with a clean slate.
Step 2: Organize your school supplies by how often you use them.
Determine which school essentials you'll use every day, some days, or rare days. Smaller items that you use every day can go in your backpack's outer pocket. Then, start stacking your books, notebooks, and all your school supplies from the bottom up based on how often you use them.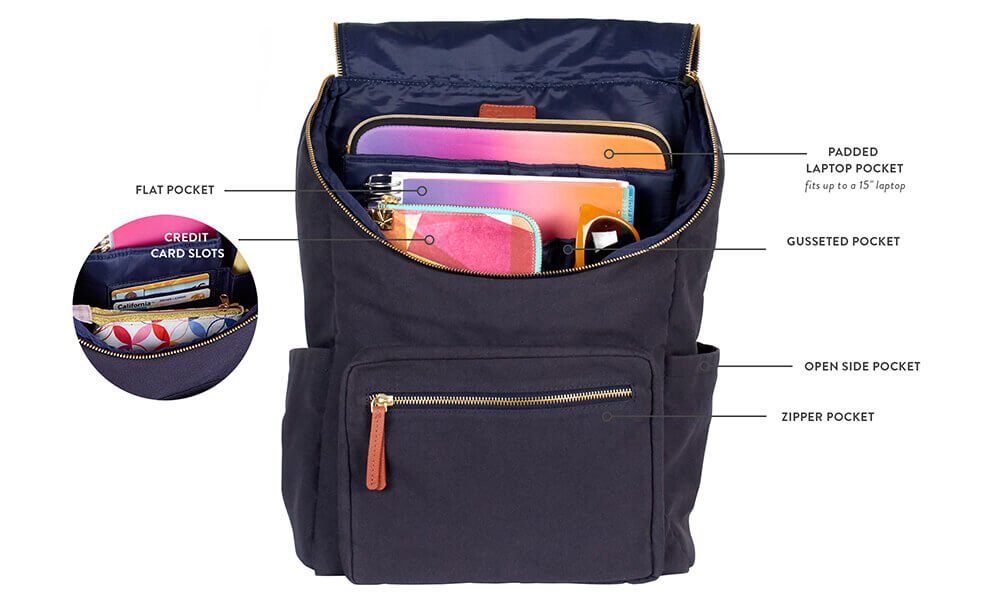 Step 3: Keep loose school supplies organized in cases or backpack pockets.
Let's face it, most backpacks are bursting with a ton of school supplies. And even when you organize them all in your backpack before school, keeping it that way is tricky. Make it easy to wrangle, organize, store, and carry loose markers, rulers, sticky notes, and more with a backpack with storage pockets and/or pencil cases and pouches.
Step 4: Keep like-subject items together in your backpack.
If you have school folders, notebooks, books, etc. for each subject, keep them grouped together so you won't forget a thing when prepping for class.
Step 5: Keep additional and seasonal things at the top of your backpack.
If you have art only this semester, add your case with the paintbrushes and essentials at the top so you can easily switch them out for additional items when you finish the class.