Bags, Totes, and Tips For Organization On The Go
Stay organized on the go with stylish and structured bags, totes, and convertible clutches, with interchangeable straps. Functional, fashionable, and crafted with the highest quality materials, these must-have bags keep you organized, from home to work, the gym, on vacation, and back again.
More Than a Planner Bag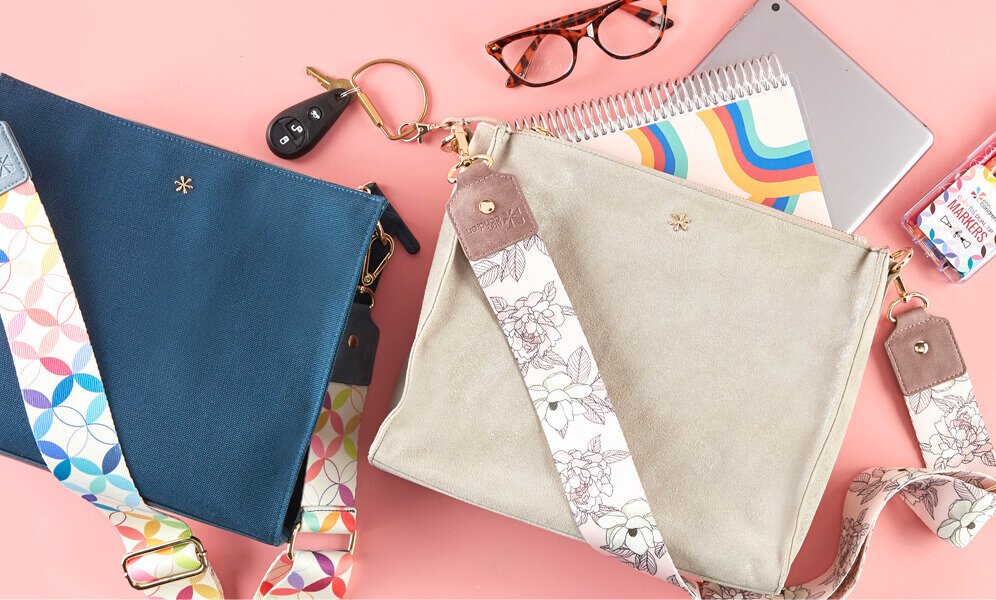 Carry it all, comfortably and in style—clothes, books, devices, water bottles, makeup, and planners too! From crossbody clutches to medium-sized bags and roomier totes, even clear stadium bags, our collection of on-the-go essentials has your travel and commuting needs covered.
Customize Your Bag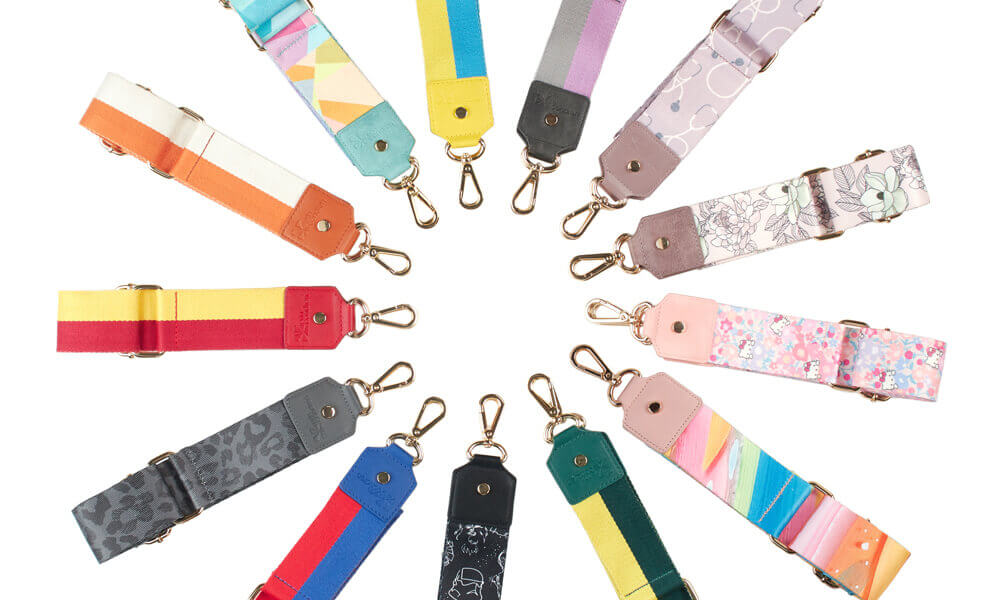 Choose your bag size and style—our larger Crossbody Tote and/or our smaller Crossbody Bag. Pick your color, texture, and interchangeable strap! Change the look of your bag with extra swappable, adjustable straps. Mix and match to add your personal sense of style and sophistication to any ensemble.
Accessorize Your Bag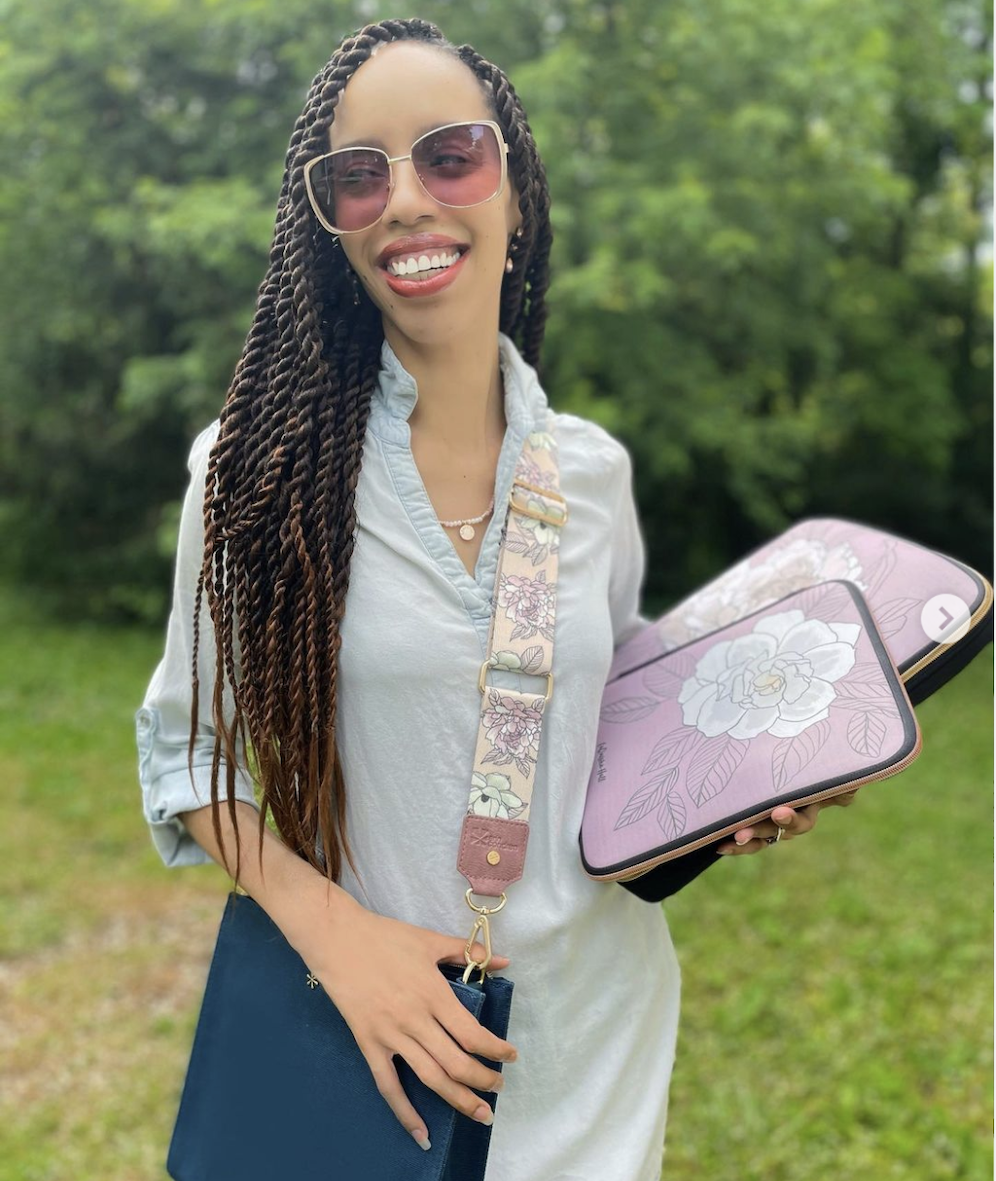 In the photo above, @confidentcanvas beautifully accessorizes her Crossbody Bag with a stylish Interchangeable Bag Strap. But her style doesn't stop there! She continues to stylize and organize with a matching Planner Folio and Ultimate Pen Folio.
Backpacks with Built-In Organizer Pockets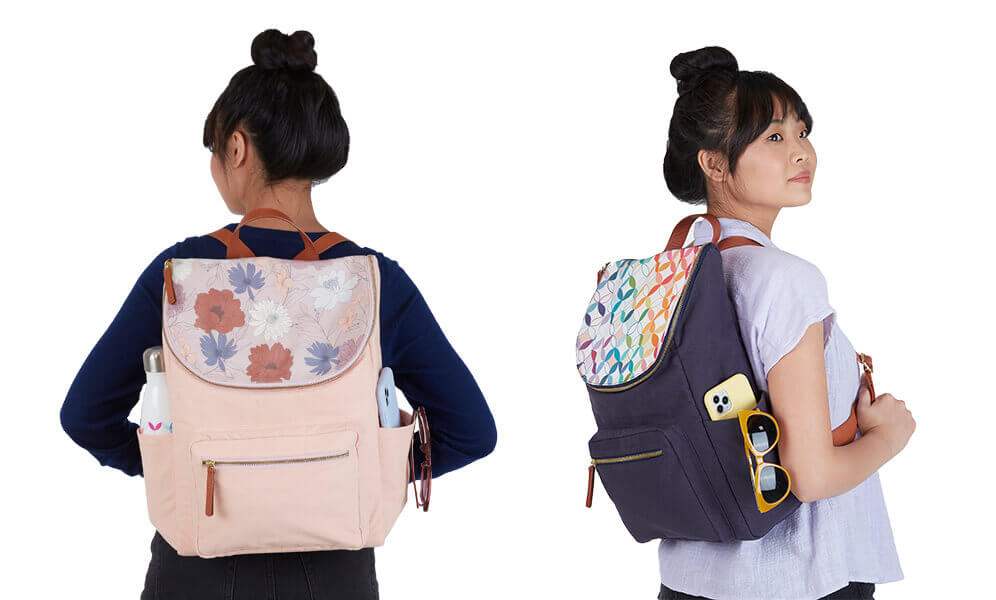 Our best-selling backpacks feature sturdy, high-quality construction, designer detailing, and nine organizer pockets (inside, outside, and even on the flap) to minimize clutter and maximize organization! Built to last and perfect for school, work, and travel, this is no ordinary backpack; it's your new go-to portable organization system.
Personalized Bags and Totes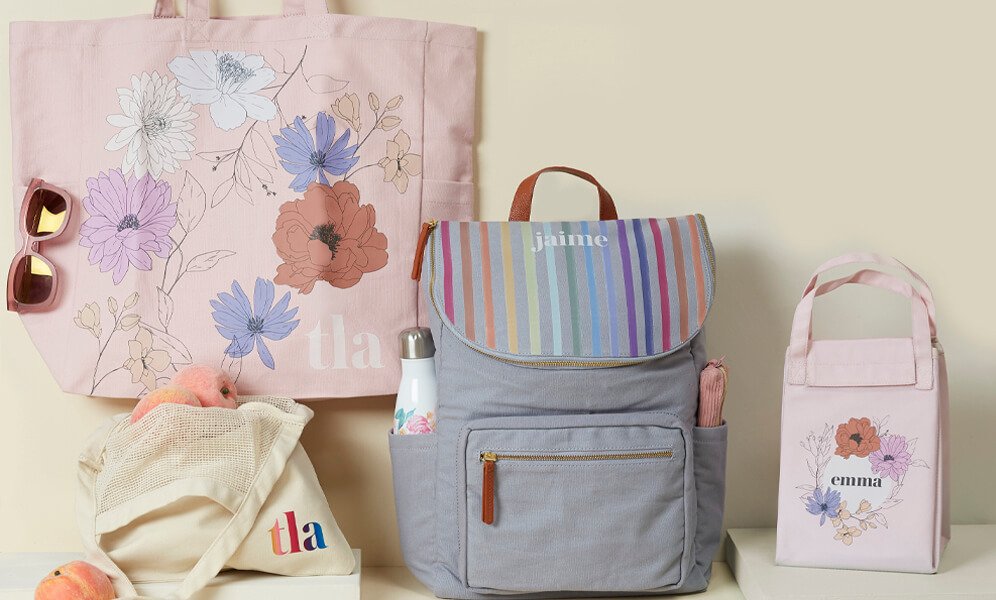 You're unique. Your bag should be, too! Our bags and totes collection features customizable, personalizable backpacks, totes, and lunch totes (that also open flat as a placemat)! Choose your bag type, color, design, add your name or initials, and carry on in style! Perfect for everyday errands, school, commuting, travel, the gym, shopping, and so much more.
How To Stay Organized On the Go: Tips and Tricks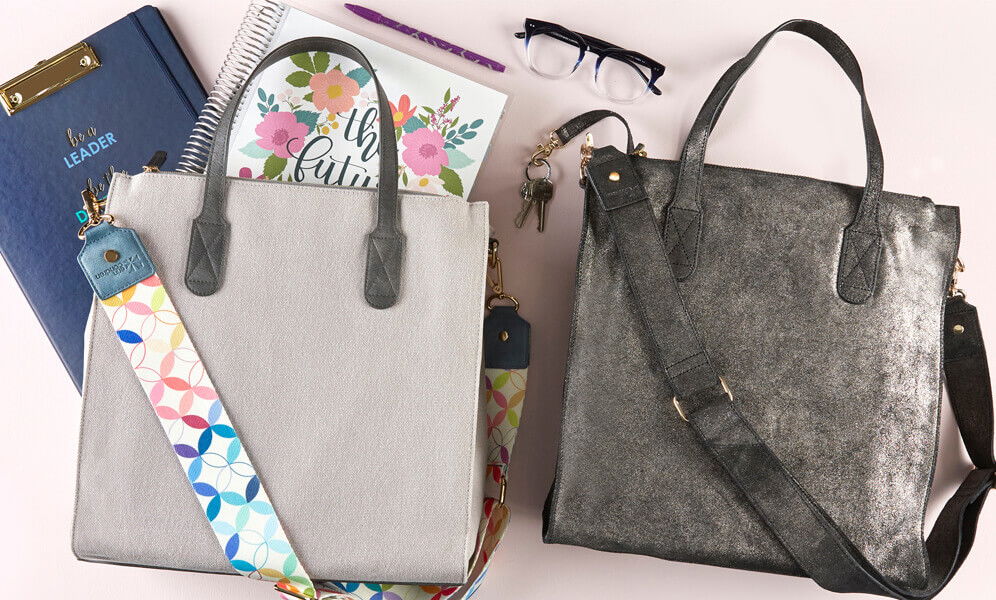 1. Designate a space for everything in your bag.
To stay organized on the go, you'll want to designate specific pockets in your bag for specific items (your laptop, planner, accessories, phone, keys, etc.). That way, you always know where everything is and you can get what you need quickly and conveniently. (Farewell, frantic rummaging!)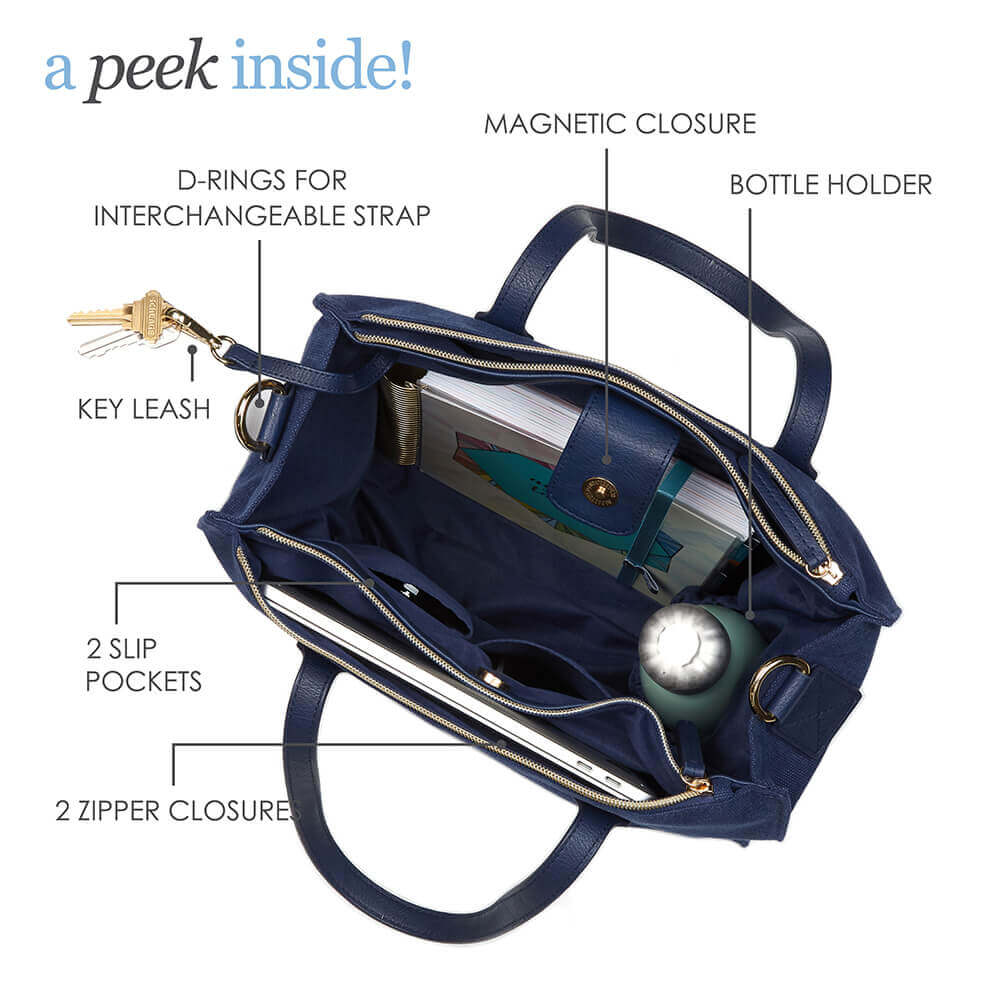 2. Pack your bag the night before.
Just like picking out your outfit the night before saves time, so will packing your bag for work, school, the gym, or vacation with the tools you'll need the next day to stay organized ALL day. (A good night's sleep helps too!)
3. Only carry what you need.
When you're on the go, the last thing you need is an overloaded bag weighing you down. Only carry what's essential for your day or trip.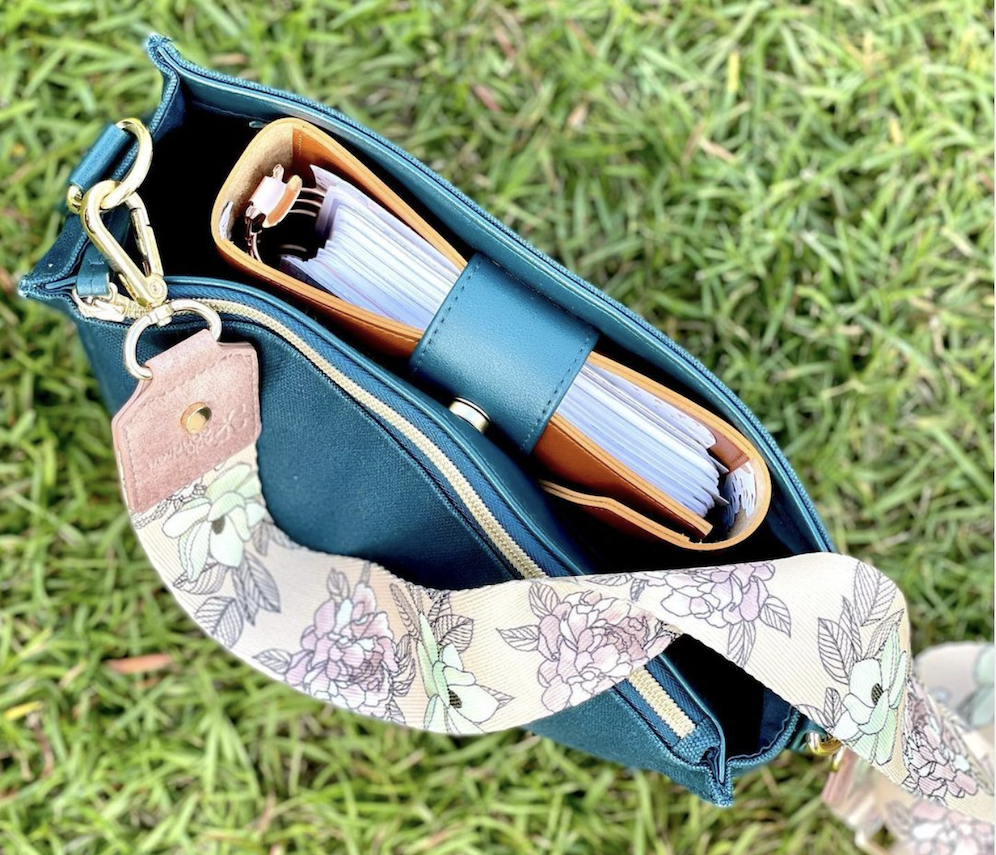 We love this beautiful photo shared by @megansgotplans with this caption: "Does the A5 agenda fit the Canvas tote? Yup! Plus all my other essentials!"
4. Declutter your bag regularly to keep it organized.
Cluttered bag, cluttered mind (and misplaced must-haves!). Whether it's daily or weekly, take a couple minutes to remove receipts, food wrappers, rogue hairpins, loose change, and more from your bag. Not only will it make staying organized on the go easier, but it will also help you keep track of the essential items you need to transfer when you change your bag.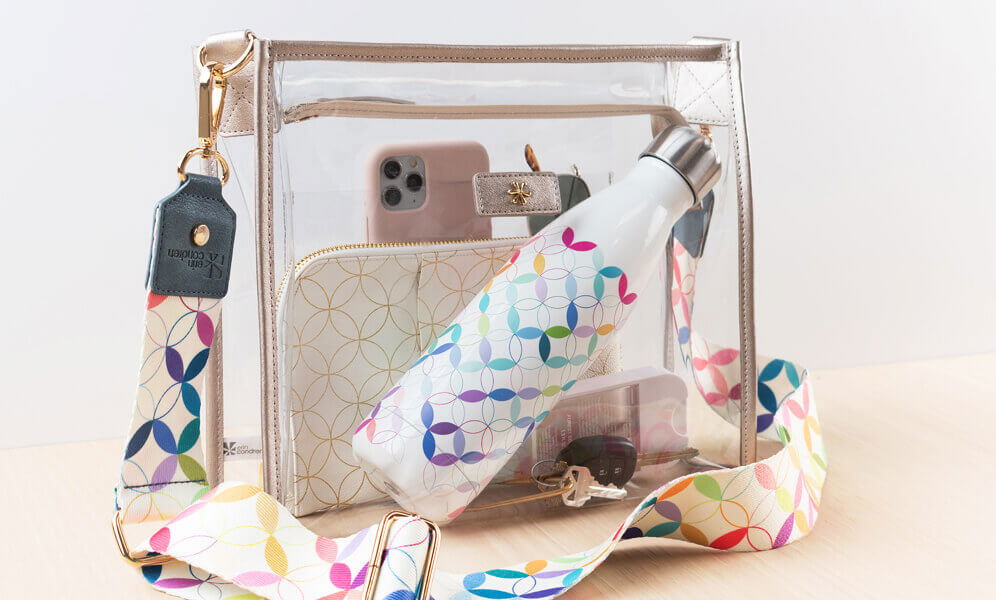 5. Make on-the-go organization fun!
Keep it fun and fashionable by mixing and matching your interchangeable bag straps to fit your mood or to complement your outfit. New strap, new bag (no one will know)!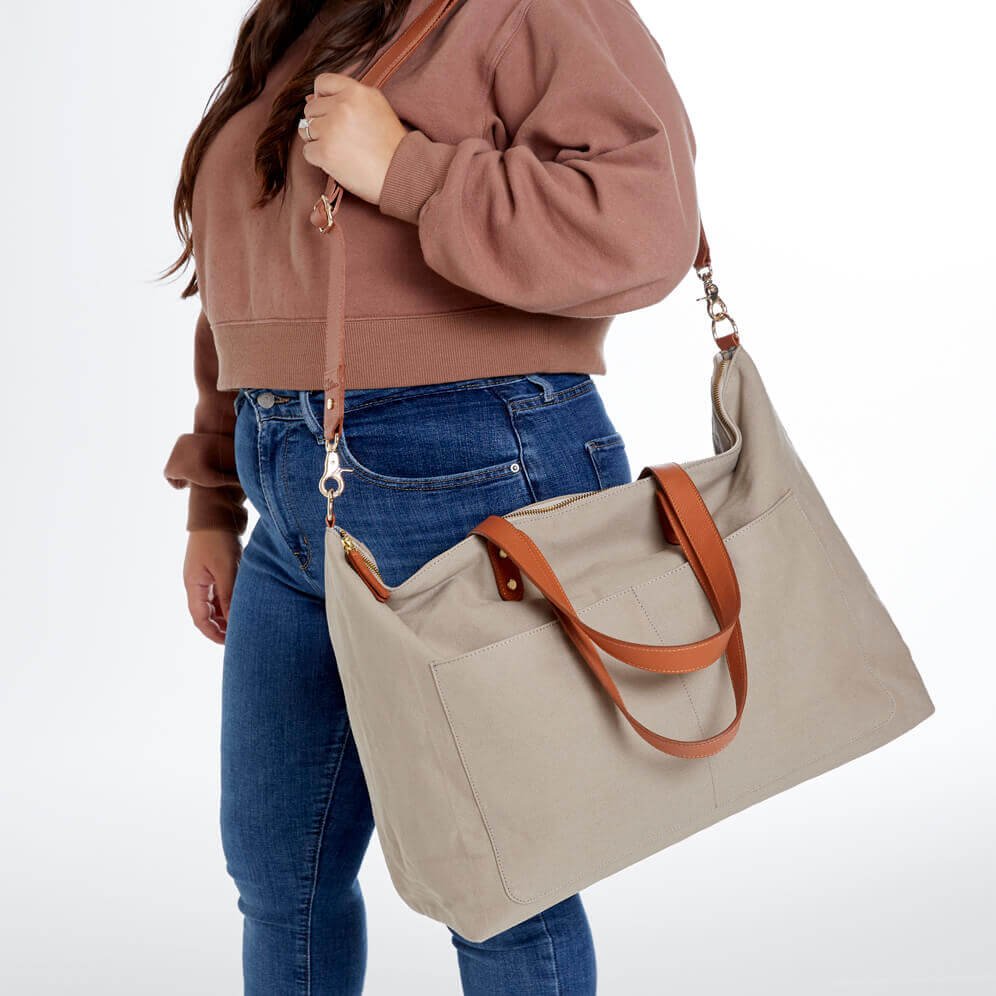 Customize and accessorize your new bag (don't forget travel-friendly accessories like packing cubes and Planny Packs) to take stylish organization with you on the go!