DIYS, HOW TO'S & PRODUCTIVITY TIPS
10 Creative Ways to Make the Most of a Monthly Planner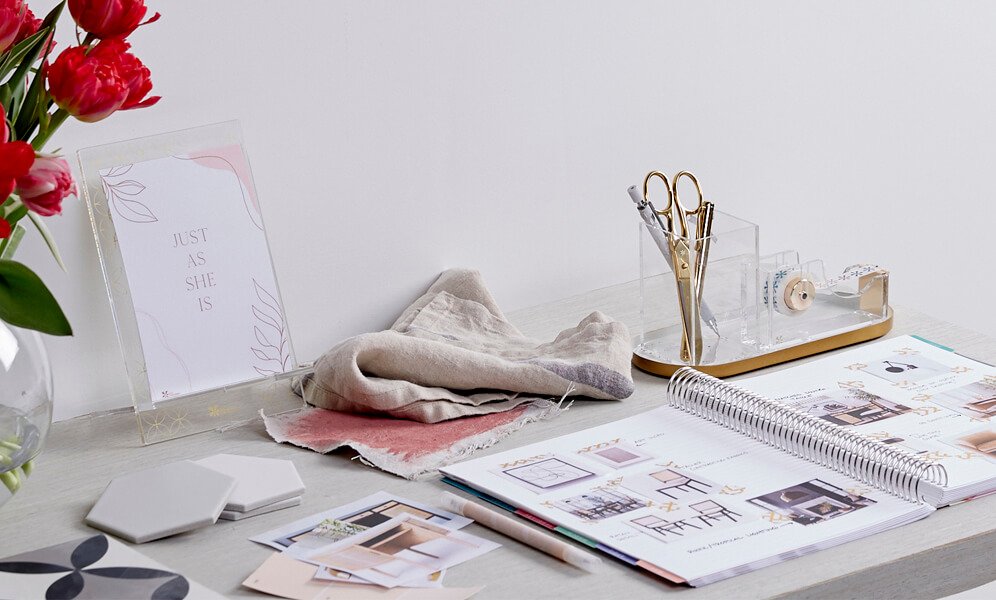 A monthly planner is not just a tool for tracking appointments and deadlines; it is a versatile companion that can enhance your productivity and organization in various aspects of your life.
Our best-selling Monthly Planner is the perfect calendar + notebook combo for light planning, work, and all your special projects. Now available with new designs and features, including monthly trackers and updated monthly dashboards for optimized goal setting and productivity!
There are endless ways to use this customizable calendar planner! Below, we'll walk you through ten of the most popular ways to make the most of your monthly planner, ranging from light planning to starting a business. Plus, get inspired by how other planners customize and utilize this big-picture planner to get organized, reduce stress, and achieve their goals.
1. Light Planning, Companion Planner, or Starter Planner
The Monthly Planner is ideal for light planning. That may take the form of a starter planner or a companion planner for bigger-picture planning in tandem with a more specific or in-depth planner (like a Budget Planner, Teacher Lesson Planner, LifePlanner™, etc.). This customizable calendar planner is also great for anyone transitioning to a lighter schedule (e.g., retiring, switching from full-time to part-time, or taking leave for caregiving or work-life balance).
For light planning, use your monthly planner to not only mark important events, birthdays, and holidays but also to set personal goals and intentions for the month. Take a few moments at the beginning of each month to reflect on what you hope to achieve and jot down actionable steps to make those goals a reality. This way, your calendar organizer becomes a visual representation of your progress and a source of inspiration to keep you motivated throughout the month.
2. Work Planner
A monthly planner that combines a calendar, productivity tracker, and notebook is ideal as a work planner. To enhance your work planning, use the calendar pages to track important dates, mark milestones, set deadlines, and manage your schedule. Create sub-sections within your monthly planner dedicated to specific projects or clients. Utilize the monthly goal-setting and productivity dashboard to map out your monthly goals and tasks, and use the note pages to break down larger tasks into smaller, actionable steps. Consider incorporating a priority system, such as color-coding or numbering, to help you identify urgent tasks and allocate your time accordingly. By customizing your monthly planner as a work planner, you will find it easier to stay organized and focused, and you can increase your productivity all while documenting your professional goals and achievements (super handy when it's time to ask for your well-deserved promotion)!
3. Planner for Side Hustles
When it comes to side hustles, your monthly planner can be a valuable tool for tracking income and expenses. Designate a section to record financial transactions, invoices sent, and payments received. Additionally, set aside time each week or month to evaluate the progress of your side hustle and brainstorm ideas for growth. By utilizing your planner, you can turn your passion project into a profitable endeavor.
For more side hustle planning tips and ideas, explore this how-to article: Make Extra Money by Starting a Side Hustle From Home.
4. Event Planner
Take event planning to the next level with your monthly planner. Utilize its generous space to create checklists for venue selection, vendor coordination, and decoration ideas. Allocate pages to brainstorm themes, seating arrangements, and menu options. As the event approaches, use the monthly view to visualize key deadlines and ensure all elements come together seamlessly. With your planner as your guide, you can create unforgettable experiences for your guests.
5. Special Project Planner
Use the Monthly Planner to organize, plan, and manage any and all of your special projects -- from home buying and home renovations to relocating, fundraisers, learning a new language, even organizing your passion for fashion (map out your outfits for every day of the month)! Ultra-customizable, our monthly planner can be used to manage any project you like.
By utilizing the monthly calendar pages, monthly goal-setting and productivity dashboard, and note pages within your planner, you can transform it into a specialized special projects planner. Embrace its organizational features to track project milestones, manage tasks, and document key information. Let your planner be your trusted companion in achieving project success, from initiation to completion, and unleash your project management skills like never before.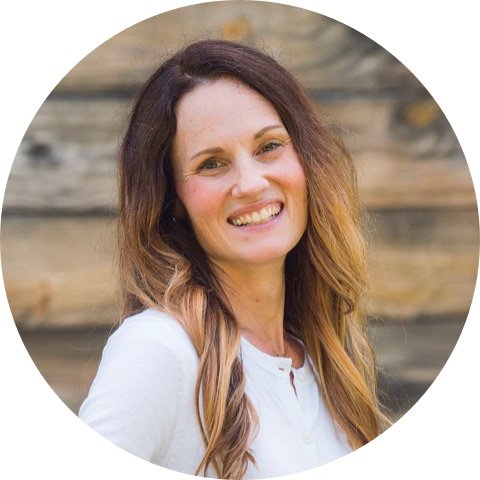 "I love the Monthly Planner for its versatility; I use it as a budget planner and … as a secondary planner for volunteer work or goal planning."
- Amanda, Amanda's Favorites
6. Team, Organization, or Club Planner
Use the Monthly Planner to schedule events, manage operations, log members, organize meetings, track goals, plan for fundraisers, and more.
Managing a team or club involves juggling multiple responsibilities and coordinating efforts. In your monthly planner, create a section dedicated to team or club-related communication. Include contact information, meeting agendas, and minutes to ensure everyone is on the same page. Utilize the monthly calendars, productivity dashboards, and note pages to delegate tasks, track progress, and celebrate team achievements. A well-organized planner will facilitate effective teamwork and foster a sense of unity.
7. Extracurricular Activities Planner
The Monthly Planner is perfect for setting extracurricular goals and scheduling practices, games, player stats, performances, and events. It's also great for keeping track of any and all changes and planning ahead.
8. Pregnancy Planner
Use this Monthly Planner to track your pregnancy and journal your experience. Stay on top of doctor's visits, tests, prenatal classes, and all things baby! Use the calendars, goal-setting sections, and monthly trackers to track your health and wellness habits too! Use the note pages to make note of any changes in symptoms, cravings, or mood to gain insights into your pregnancy journey. Consider creating a section to document baby names you're considering, nursery ideas, and essential items to purchase. After your bundle of joy arrives, you'll be ready to use a customizable Family Organizer Book, and your monthly planner will become a cherished keepsake to look back on and share with your child in the future.
9. Memory Book
Capture a year of memories, month by month—from new beginnings to birthdays and celebrations, milestones, lessons learned, special events, and so much more. Use the note pages memory-keeping and journaling. Attack photos and mementos and consider adding captions for more context to capture more memories. Use colorful pens, stickers, and washi tape to embellish the pages and bring your memories to life. With each flip of the pages, you'll be transported back to those cherished moments and create a meaningful keepsake to share with loved ones.
10. Custom Monthly Goal Tracker
Transform your planner into a comprehensive tool for tracking all your monthly goals, from budgeting to fitness to mindfulness, by utilizing the calendar pages, note pages, and monthly goal-setting and habit-tracking dashboards. Here's how to make the most of these features:
Calendar Pages: Use the monthly calendar pages to mark important dates and deadlines for your goals. Whether it's scheduling workout sessions, budgeting milestones, or mindfulness practices, the calendar view provides a visual overview of your commitments. Color-code different categories to easily differentiate between them.
Note Pages: Take advantage of the note pages to jot down detailed plans and progress updates for your goals. Use this space to break down your goals into actionable steps, track your achievements, and reflect on challenges or insights. Consider using bullet points, mind maps, or diagrams to organize your thoughts effectively.
Goal-Setting Dashboards: Many planners offer dedicated goal-setting dashboards. Utilize these sections to define your monthly goals, both short-term and long-term. Include specific action plans, deadlines, and desired outcomes. In addition, use the monthly trackers to monitor your progress in developing new habits that align with your goals, such as daily exercise, financial tracking, or meditation.
Integrate All Aspects: Use the combination of calendar pages, note pages, and goal-setting dashboards to create a cohesive tracking system. Cross-reference your goals and habits with the corresponding calendar dates to ensure you stay on track. Regularly update your note pages with reflections, adjustments, and milestones achieved.
Regular Check-Ins: Set aside dedicated time each week or month to review and evaluate your progress. Use the calendar pages to schedule these check-ins, treating them as essential appointments with yourself. Assess your achievements, identify any areas that require attention, and make necessary adjustments to your action plans.
Stay Motivated and Celebrate: As you track your monthly goals, keep yourself motivated by celebrating milestones along the way. Incorporate rewards or small treats to mark significant progress. Additionally, use the note pages to record positive affirmations or motivational quotes that inspire you during challenging times.
Embrace Flexibility: Remember that your custom monthly goal tracker should adapt to your evolving needs and priorities. Allow yourself the flexibility to modify or refine goals as circumstances change. Use the note pages to brainstorm new ideas, adjust strategies, and explore fresh opportunities.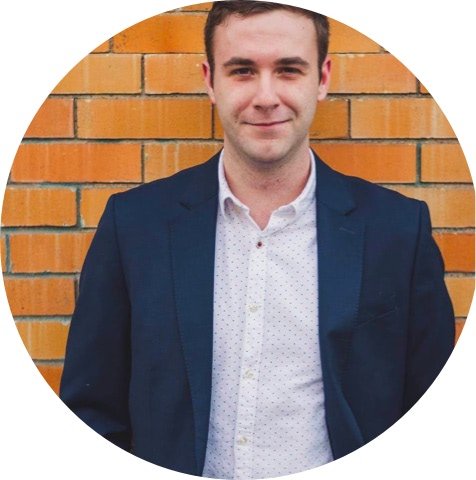 "I love my Monthly Planner for budgeting, but with the new pages before each month— I am setting monthly health and wellness goals—weight tracking on one side and a monthly fitness vision board on the other."
- Ryan, A Man with the Plans
By harnessing the power of calendar pages, note pages, and goal-setting dashboards, you can create a comprehensive tracking system within your planner. From budgeting to fitness to mindfulness, organize your monthly goals in a way that keeps you accountable, motivated, and focused on your desired outcomes. Embrace the flexibility and creativity these features provide, and let your monthly planner become a powerful tool for personal growth and holistic goal tracking.
If you prefer a goal-specific planner with guided content to help you focus on one particular area at a time (e.g., fitness planner, budget planner, goal setting planner, etc.), check out our full line of prompted planners and guided journals.
How will YOU use the new Monthly Planner to plan for tomorrow and enjoy today? You may also like How to Use a Monthly Planner. And to take your monthly planning to the next level, check out these can't-miss calendaring tips: How to Organize Your Calendar and How to Use a Calendar for Time Management.