Make Extra Money by Starting a Side Hustle From Home
"Side hustle" has become a buzzword over the past few years. The internet, smartphones, and apps have made it easier than ever for people to start and operate a small, part-time business. In fact, 34% — or one in three — Americans have a side hustle, and that number is only growing. If your entrepreneurial streak is making itself known, now is the time to learn about starting side hustles from home.
How to Choose a Side Hustle
Starting a small business begins with choosing a product or service that you want to sell to others. This will probably be the most important decision you'll make when starting your business. There are a lot of options, and you'll want to pick the opportunity and industry that is right for you.
There are a few things to think about when making your choice. The first is your reason for starting a side hustle. If you're like most people, making some extra money is a motivating factor. However, there are other reasons to start a small home-based business, including:
To create new networking opportunities
To provide you with a creative outlet while learning how to make extra money from your passion
To gain experience in another field if you are considering making a career change
Creative Side Hustle Ideas
Trying to come up with some ideas for your side hustle? Here are a few:
Pet sitting and dog walking
House sitting
House cleaning
In-home daycare
Freelance writing
Social media management
Landscaping and lawn care
Handyman/woman services
Refurbishing and reselling furniture
Transcribing audio recordings
Rideshare driver
Food/grocery delivery driver
Cottage industry (at-home) baker
Catering
Making/selling your original artwork or crafts
Freelance hairstyling or makeup services
These are just some ideas — you can likely think of dozens more!
Many ambitious, enthusiastic entrepreneurs fail because they don't bother to learn how to start a business. It's important to do the same kind of due diligence as any business owner when starting a new venture. Avoid treating your side hustle like a casual pastime and instead approach it like a business in how you operate and manage its finances. Familiarizing yourself with the following side hustle planning tips will help your business thrive.
Determine Your Skills and Interests.
Entrepreneurs are more likely to succeed when they're doing something they enjoy. When picking a side hustle, consider your hobbies, interests, and jobs you've enjoyed. This process can give you clues as to the type of business in which you're most likely to succeed. When in doubt, create a vision board to help narrow down your likes and dislikes and keep you motivated.
Research the Market for Your Products or Services.
Once you have some ideas for a business, research whether other people are likely to pay for what you have to offer. One of the best ways of doing this is checking to see if other similar businesses are in operation within your market.
For example, if you are considering a pet sitting business, check to see if other people are operating similar services in your area. While these other businesses are competition, the fact that they exist indicates that there is a demand for pet sitting in your community.
Invest in Business and Professional Licenses and Laws.
Get your business off on the right foot by ensuring you are compliant with local, state, and federal laws. Check to see what kind of licensing or permits you need for your business, and be sure to get those licenses and permits before you get started. For example, if you plan to offer makeup or hairstyling, you will likely need to get a cosmetologist or esthetician license in your state. If you operate an at-home bakery, you may have to comply with local health code restrictions or apply for a permit.
Another thing to consider is creating a business formation. While many people with side hustles operate them as sole proprietorships, other business structures, such as the LLC (limited liability company), can provide liability protection and, in some cases, tax benefits.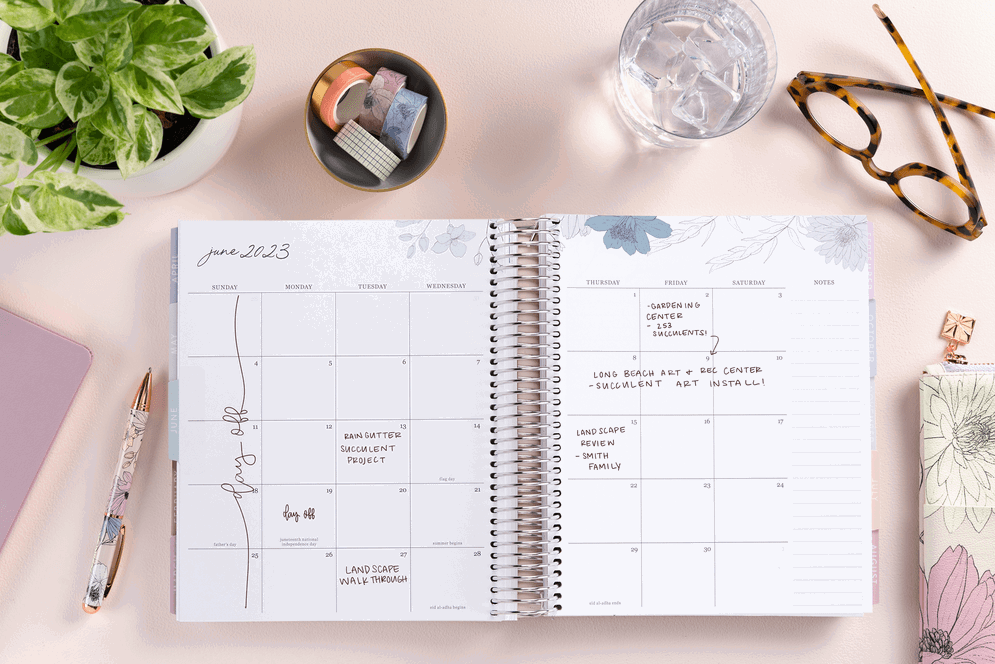 Assess Your Available Time.
Be realistic about how much time you can devote to your new gig. Running a business on your own can be more time-consuming than you might realize since you'll be providing your service or producing your products while also:
Marketing and advertising your business
Interacting with potential and existing customers
Invoicing customers, keeping your books, and making quarterly tax payments
Working with regulators and inspectors
Remember that the startup phase will likely demand even more time as you work through things like branding, announcing your business, paying for promotional materials, and initial licensing. Keeping a detailed schedule outlined in a dedicated planner can help you keep track of your day-to-day tasks and big picture plans.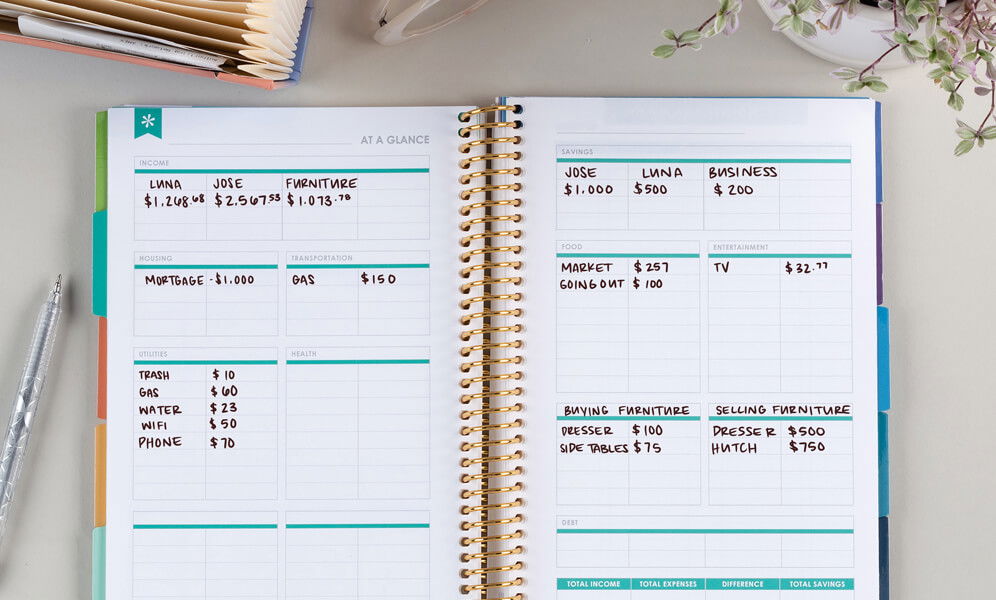 Estimate Startup Costs and Expected Returns.
How much money can you invest in starting your side hustle? It doesn't have to be a lot, but you need to know how much you can afford to put into your business. Before jumping into your side hustle, do your best to accurately estimate your startup costs. You should also estimate how much money you can make in the long run and set target goals for yourself.
Treat Your Business Like a Business.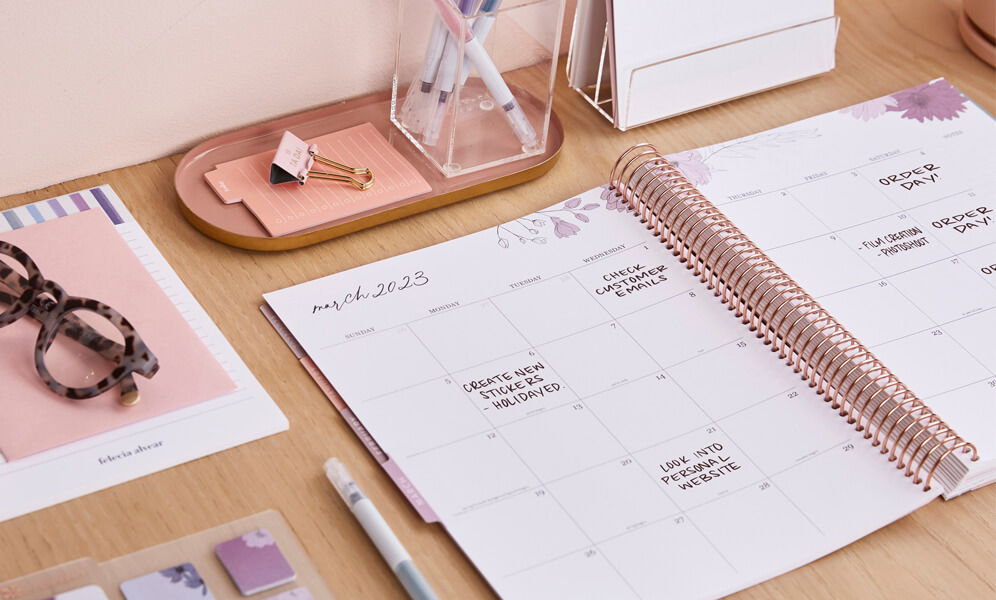 Many home business owners get tripped up because of a lack of professionalism. If you are operating a business, you need to:
Establish a home office. Even if you can't dedicate an entire room to your side hustle, you need to reserve space that is just for work tasks. Use room dividers and desk accessories to create a business-only space that helps you stay focused on your work.
Set business goals and expectations with the help of a goal setting planner. If you don't meet your goals, hold yourself accountable for why the goals weren't met and consider what you can do differently next time.
Look for inspiration everywhere. By keeping a PetitePlanner handy, you can write down inspiration whenever it strikes.
Promote your business regularly via any and all possible avenues, including email and social media. A monthly newsletter is a great way to keep customers in the loop on your latest deals and offerings.
Develop good relationships with clients and customers. Handwritten notes on clean and professional stationery can help you establish goodwill and customer loyalty.
Keep business finances separate from your personal finances. That means setting up separate bank accounts, making a unique business budget, and using different accounting systems. It's easy to do when you invest in a budget planner and other budget tools to help you keep track of your side hustle's finances.
Use one planner for your side hustle and another for your full-time job or personal schedule. By designating a separate planner for your home business, you'll be less distracted by unrelated details. Consider using a paper planner for your side hustle and a digital planner for your day job, so the two don't cross over.
Once you've figured out the best side hustle for you, don't stop there. It's been said that the average millionaire has seven different income streams — the possibilities for your ambitions are nearly endless, as long as you apply yourself and have the tools you need to get started. So do your research, plan carefully, and get ready to launch!