ORGANIZATION IS A LIFESTYLE
CATHERINE (GIUDICI) LOWE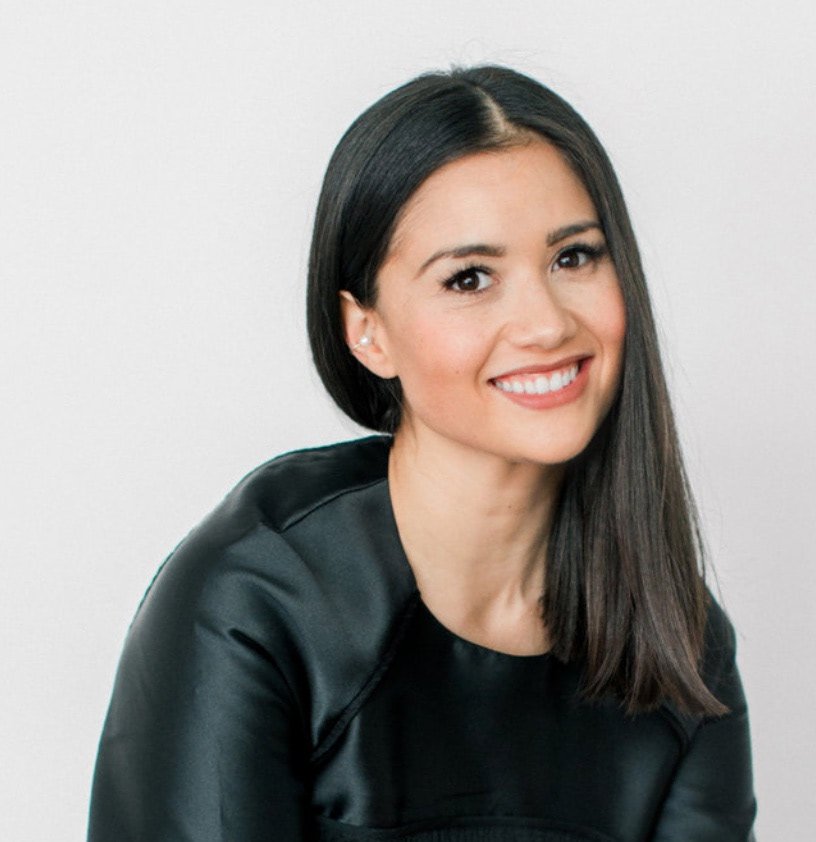 You may know her as the gorgeous girl next door who married Sean Lowe on season 17 of ABC's The Bachelor, but to us, Catherine (Giudici) Lowe is all that and so much more! A planner and dream-maker, she's been an Erin Condren loyalist since 2014 when she bought her first LifePlanner™.
Now a mother of two beautiful children and founder of luxury paper goods company LoweCo., Catherine takes us on her LifePlanner™ journey through it all and shares a few personal tips for planning a life you absolutely LOVE!
Organization is a lifestyle. Erin Condren is organization + style. This is My EC Lifestyle.
By Catherine (Giudici) Lowe, LoweCo., @catherinegiudici
I recently ordered my new Erin Condren personalized coiled LifePlanner™ and I am LOVING it! :))) I can say that it is truly my absolute necessity in life and without it, I would be lost. I literally never do anything without that planner. Honest.
Here are a few of my absolute favorite EC planners over the years, with some super helpful planning hacks I discovered with each one.
My Very First Erin Condren LifePlanner™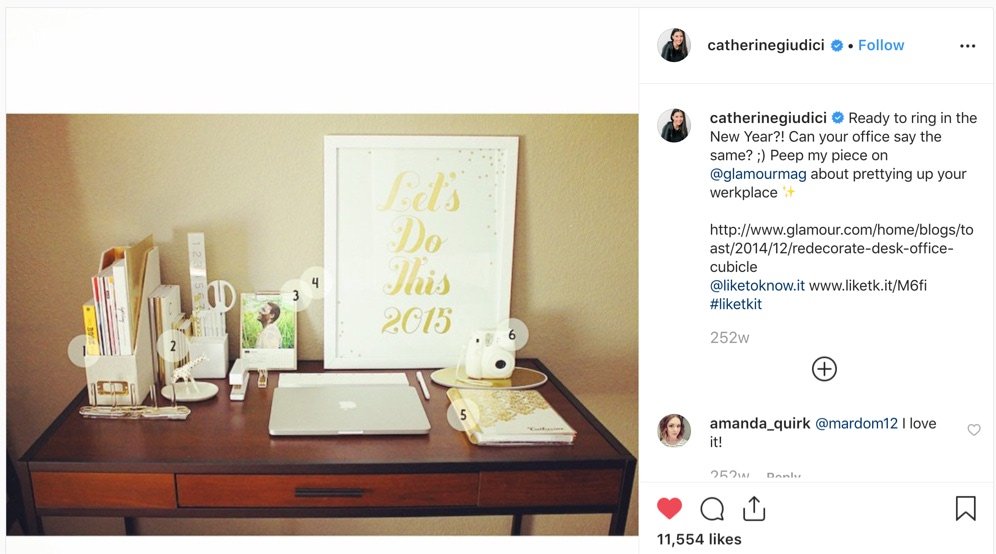 I loved and completely relied on my LifePlanner™ so much that it was the star piece of my Glamour Magazine feature on redecorating your workplace. Here's an excerpt about my prized LifePlanner™:
Now there are planners and there are planners. This is the latter. It's got room to write your appointments in morning, day, and night sections, places to highlight special occasions with the 240 included stickers, and a folder to wrangle receipts, stamps, and other papers—need you look for another practical accessory for your busy year?
- Catherine
Planning hack: Get organized—I mean really organized—the easy way. For me, it all came together when I got my first LifePlanner™. Find one for yourself that's dripping with your style but also fits your lifestyle. Then, just start popping in important dates into your calendar, write to-do lists, and before you know it, you're planning, prioritizing, and making it happen!
One of My Favorite (and Luckiest) LifePlanners!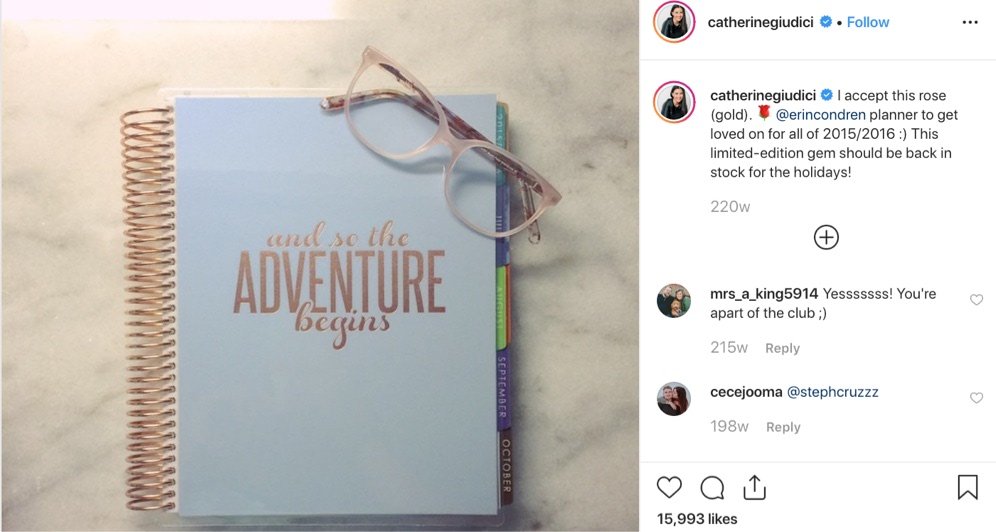 This was the year Sean and I found out we were going to be parents and we decided to start a company! So, LOTS of adventure, and this was the PERFECT LifePlanner™ to organize our sanity through it all!
(And now that we have two little ones, the adventure continues!)
Planning hack: Separate your work life and personal life in your planner. You can keep all your important dates on your calendar, but when it comes to family & house stuff versus work projects and deadlines, separation is organization!
One of My Most Inspirational & Colorful LifePlanners!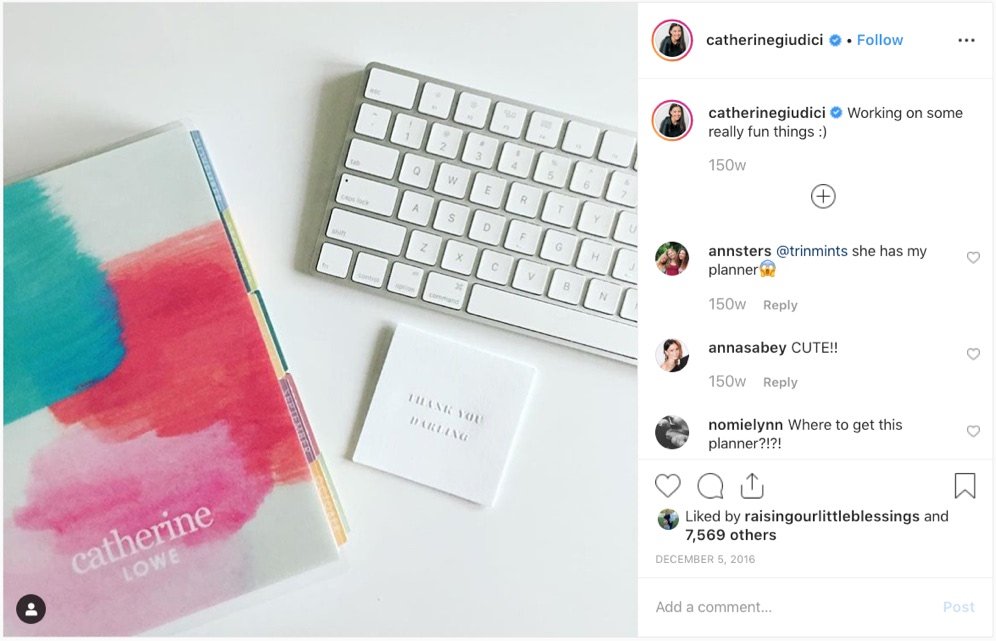 My Samuel Thomas was born this year, and my company LoweCo. had its first-year anniversary! This particular LifePlanner™, full of color and inspiration, helped me organize adulting. I was hardcore adulting that year!
Planning hack: When you're trying to do it all, remind yourself that it's okay if it ALL starts to feel overwhelming. Then, brain dump all those to-dos piling up on your shoulders onto good old paper. Write it all down—the whole, crazy, neverending list. Step away from it to breathe and get a little perspective, then break that monster down into digestible chunks-—from highest to lowest priority (definitely eliminate unnecessary tasks altogether). You'll free up so much more of your time and mindspace this way!
Shopping for My Next Favorite LifePlanner™!
Between planning ahead, playing with the idea of using two planners (one for work and one for family and myself) and gifting life-changing planners to friends and family, there's so much to choose from this season! There are a lot of new LifePlanners this year—all of them with something unique to offer. Plus, I'm loving the EC PetitePlanner Folio System for gratitude journaling, meal planning, health and wellness logging, and all those particular projects that could use their own mini-planner! So, here's what I'm eyeing for gifts (and maybe myself too)!
Here's to getting organized and turning your dreams into plans and those plans into reality. Your dream is REAL. Make it happen!
-Catherine