binder planners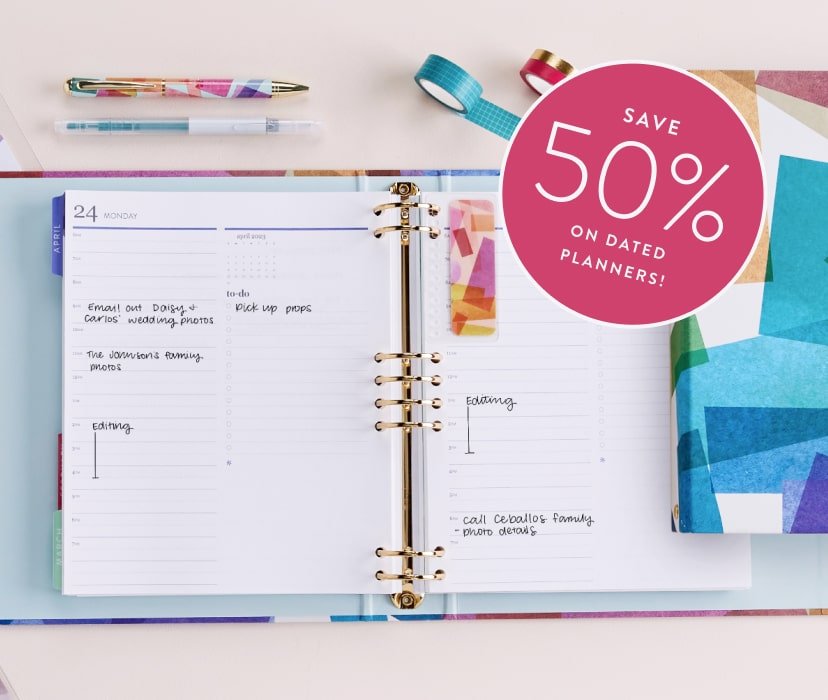 Add, remove, and rearrange your binder planner to fit your schedule no matter how many times it changes. Expand your productivity with add-on inserts, snap-in accessories, and more.
•

Designed & Printed in the USA

•

Thick 80# Mohawk Paper (Resists Ink Bleeding)

•

7" x 9" 8-Ring Binder
BUILD YOUR PERFECT BINDER:
•

2 Calendar Options: 12-Month or 18-Month Daily Planner

•

Choose from Multiple Binder Cover Designs

•

Add On Binder Inserts: Extra Planning Pages, Note Pages, Page Protectors, or 8-Ring Hole Punch
LEARN MORE
Our LifePlanner™ Binder collection takes planner customization to the next level! This 8-ring planner binder allows you to add, remove, and change up your life planner as needed. Choose between our 7" x 9" full-size planner size or our more compact and portable A5 6-ring binder planner. If you're looking for a more flexible planning option, this planner's ring binding allows you to remove or add pages as needed. For example, if you want to reduce planner bulk, you can remove sections once the month or week has passed. And with the help of the binder's custom hole punch, you can customize your own pages and inserts and add them whenever you'd like! Our planner pages are made with high-quality paper that resists tears and ink bleeds, so you can plan, journal, or doodle to your heart's content. Each planner also comes with sticker sheets, letting you add fun and color to important dates and events. The binder's folder insert helps you stay organized by providing a place to store important items such as bills or receipts. If you've been thinking about a planner for yourself or to give as a gift but have worried about flexibility and customization, the LifePlanner™ Binder might be your perfect option!