Easy Ways to Declutter and Destress Every Day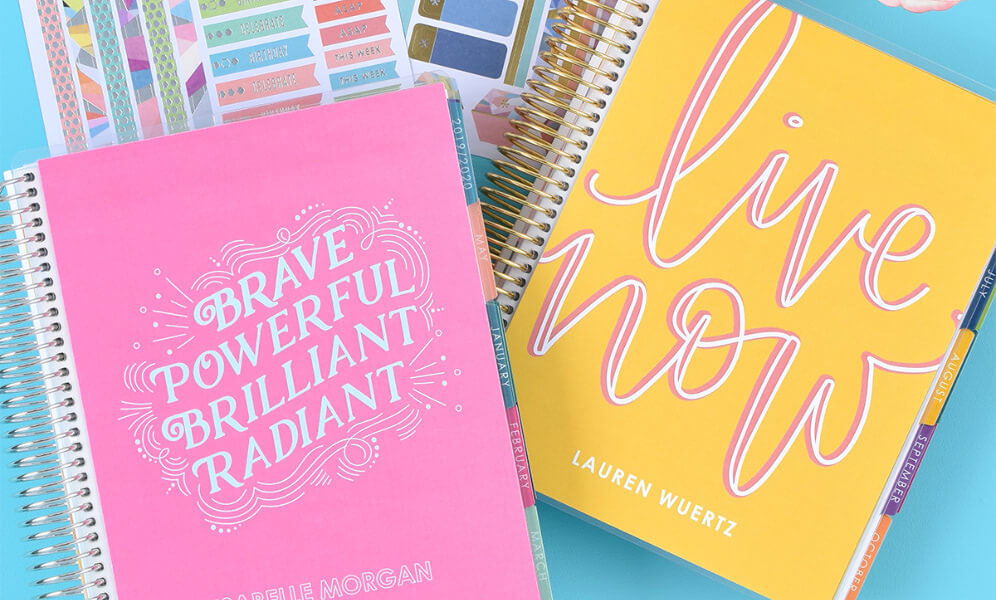 Fun fact: Planning ahead is proven to reduce stress! With a few simple time-management steps, you can declutter and destress your life more and more every day.
We often struggle with work-life balance because our lives are cluttered. The good news is getting organized comes with a powerful perk: an amazing feeling of relief and empowerment.
Planning is the most effective stress management technique and it gives you more time to do the things that bring you joy.
How To Organize and Declutter Your Life
Write down your plans.
Is your mind constantly bombarded by notifications, surprise to-dos, breaking news, and everyday noise? Try to declutter your mind with a simple pen-to-paper brain dump. Writing on paper can help relieve stress, improve your memory, and give you more control of your headspace. Research finds that planning on paper (start with that brain dump and narrow it down to your top priorities) can improve your ability to see the big picture, help you develop better planning skills, and increase your chances of turning your plans into reality.
Savor the moment.
Though tempting, especially when super busy, try not to rush. Savor small victories, tiny triumphs, and happy moments. There is joy and beauty all around. Remember to slow down and take it in every now and again.
Take small breaks throughout the day to declutter.
Take a few minutes every hour to tidy your kitchen, bedroom, or workspace. With desk organization and home office organization, your mind will feel clear as well.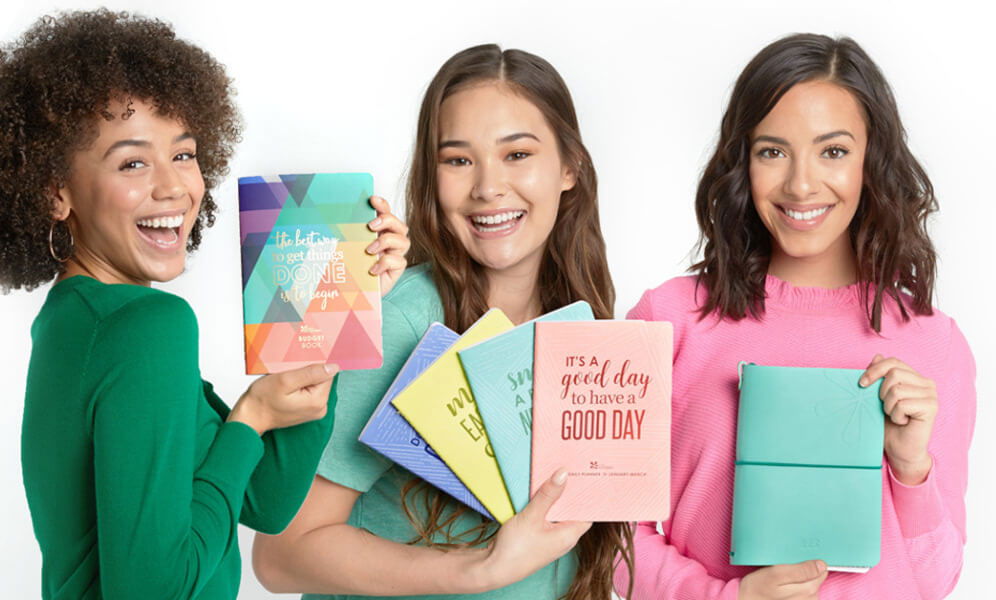 Crystallize your vision.
To plan a life you love, you first need a plan. A good plan starts with a clear vision of your goals and how you want to achieve them.
Declutter your budget.
Expenses can get cluttered too! Organize your budget the easy way with our best-selling budget planners. With 12 months of financial planning laid out for you, along with handy debt trackers and savings logs, spending summaries, and more, decluttering your budget will be easy and rewarding. Enjoy reducing financial stress, saving money, and taking control of your finances!
Avoid multitasking.
Humans are not the best at multitasking. When our minds switch from task to task, we feel like we're doing them both equally well when we're really taking our focus off of one task to train it on another. Try using a dot grid notepad, journal, or planner to list your tasks. Then, plan out time to focus on each one based on their level of priority.
End the day with gratitude.
Bedtime is a prime time to destress with quiet reflection on gratitude. Try using a gratitude journal with daily prompts to help you identify positive things you may have overlooked. You may be surprised how this simple habit can improve your sleep and set you up for a happier tomorrow!
You may also enjoy How to Journal to Reduce Stress and How to Start Planning.