Maximizing Productivity at Work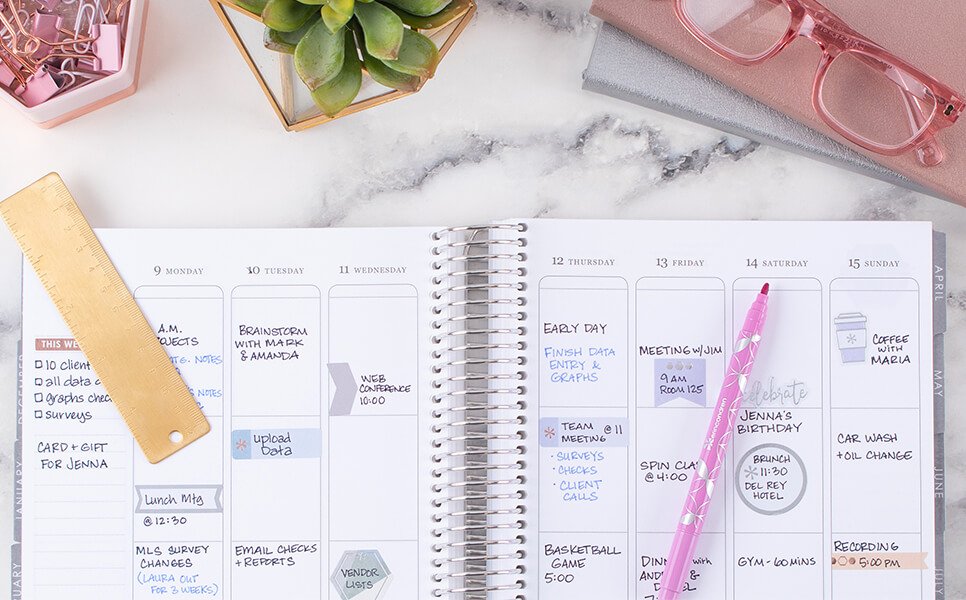 Juggling it all is never easy, but there are simple tweaks you can make to increase your time management and productivity. When your personal plans and work deadlines collide in one planner, it's easy to get overwhelmed! Here are 10 simple tips you can use today to maximize productivity in the workplace.
1. Increase productivity at work with a schedule pad.
Schedule Pads are ideal desktop calendars and daily and weekly productivity trackers! Use the "days of the week" sections to log meeting times and task deadlines while jotting notes and making lists in the blank section.
2. Create a "work schedule" space in your planner.
No matter your LifePlanner™ layout, a simple way to improve your productivity at work is to carve out space that is ONLY for work. If you use a Vertical layout, create a section each day for "work"; if you use horizontal, utilize the box for work and the lines for personal life; and for hourly, block off work hours with stickers.
3. Boost productivity by using a separate planner for personal and professional needs.
This may not be realistic for your schedule or budget, but if possible, adding a completely separate planning tool into your arsenal can make things much easier and more efficient! If you're using one planner for multi-purposes, refer to tips one, two, and four.
Take our planner quiz to find the perfect one for your planning needs (and personality) and take your productivity to the next level!
4. Up your productivity at work with a time-saving, color-coding system.
Whether you LOVE color-coding or planner stickers, make sure you have a system in place to easily identify what is work and what is not. You want to see what's on your plate and be able to prioritize it all at a glance, whether it's your morning meeting, your child's school schedule, or your workout session. Bold visual markers and highlighters can save you time throughout the entire day; that's time you can allocate to being more productive.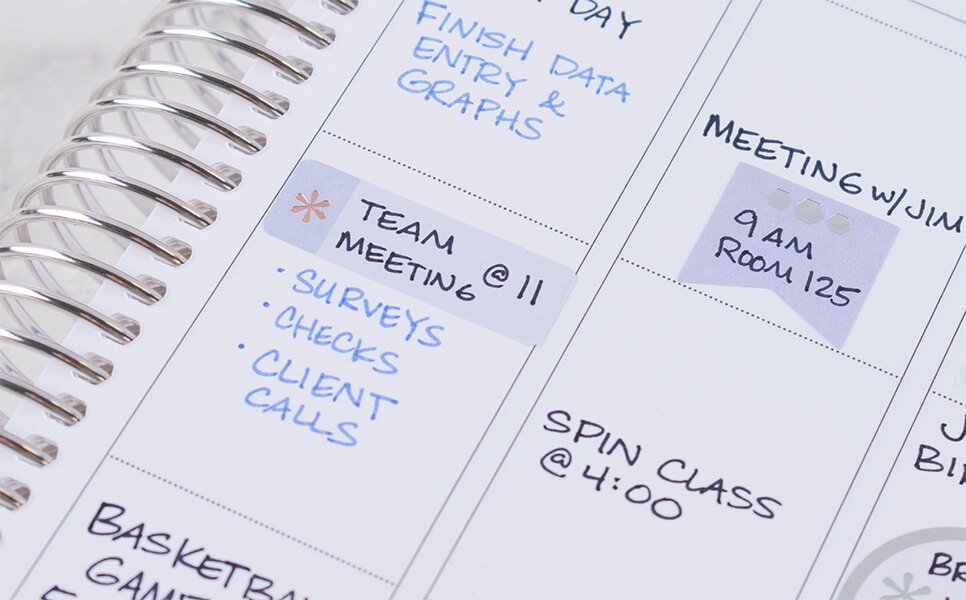 5. Set aside a specific time to check your phone.
Technology is amazing, but it's also distracting! Even if your workplace has relaxed phone rules, that doesn't mean you have to risk your productivity trying to keep up with all of the notifications. Set specific times to check your phone for messages so you aren't tempted by every text, tweet, and alert that pops up.
6. Make a to-do list every single day.
Your to-do list should start with the tasks you MUST get done that day and end with tasks that would be "nice to" get done. This way, you can work through your tasks in order of importance, working smarter, not harder. Careful not to overwhelm yourself with too many items. Keep it simple and prioritize! Get list-making tips and learn more about The Science Behind Checklists.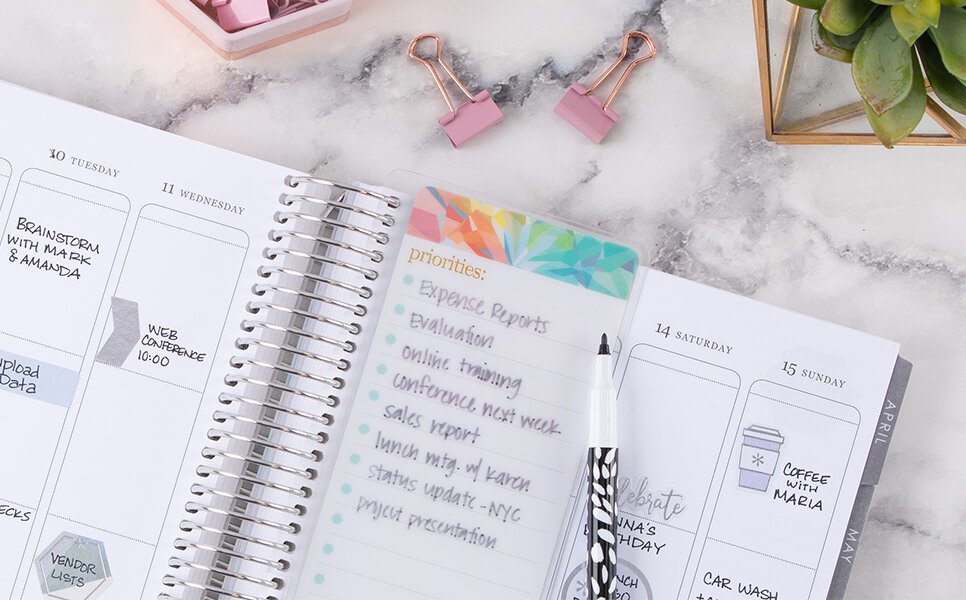 Try a To-Do List Snap-In Dashboard for your planner or turn empty wall space into a productivity hub with a checklist wall calendar where you can track your to-dos, productivity, and more.
7. Stay motivated, stay productive!
There are many reasons why we lose motivation at work: lack of sleep, stress, boredom, and the list goes on. But when it comes down to it, we're often our own worst enemies when it comes to staying motivated. Some ways to make sure you're doing everything possible to stay on track with your goals and keep yourself motivated include: breaking larger tasks into smaller steps, setting realistic deadlines, and rewarding yourself!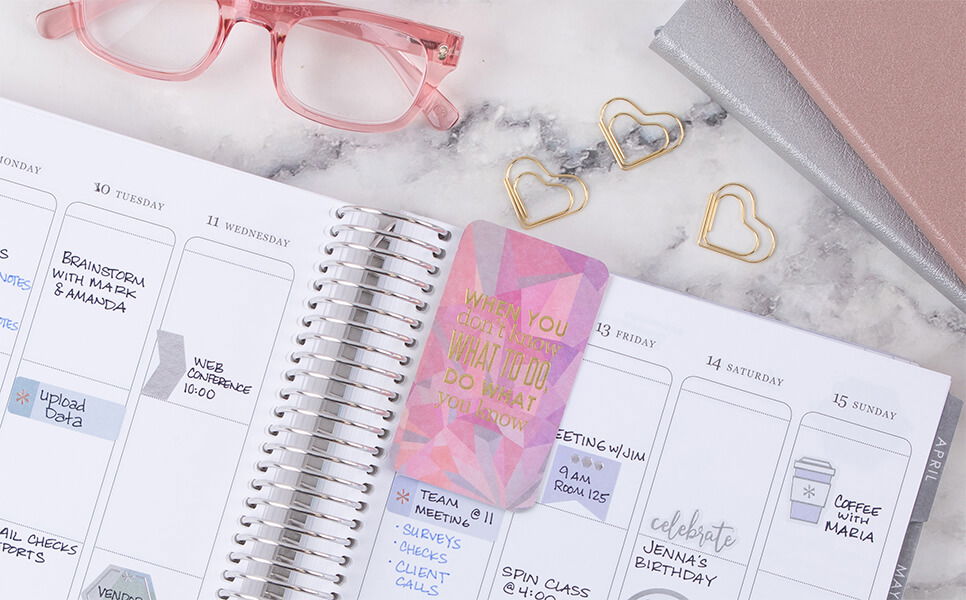 8. Increase productivity at work by setting aside time for yourself.
Taking a break every once in a while to reset and recharge can make you more productive at work! Set a timer, and if you haven't moved from your current position in over two hours, take a break. A quick walk around the block, a snack or lunch run, even a few jumping jacks, or a brief stretching session … anything that gets your blood pumping and refreshes your mind will reinvigorate you and recharge you to complete your next task.
9. Use time management to optimize your productivity.
Time management can help you get more done in less time. It allows you to prioritize what must be done and when it must be done. It also helps you avoid wasting time on unnecessary tasks by keeping track of how much time is spent on each task, and whether or not the task is worth spending more time on. Increase your productivity at work with these time management tips.
10. When all else fails … coffee!
We know you're working your hardest and making it happen, but don't forget the power of a strategic coffee break. Grab a cup of your favorite beverage (and/or a nutrient-rich snack), take a deep breath, refresh, and refocus. You got this!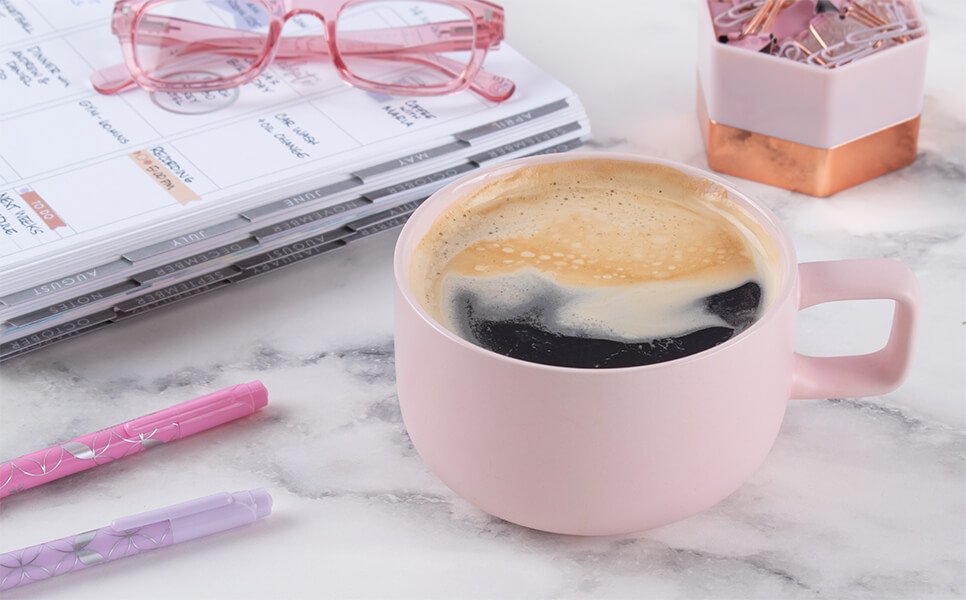 Discover more productivity best sellers and get the tools you need to get organized, get things done, and free up more of your time!