ORGANIZATION IS A LIFESTYLE
BELINDA SELENE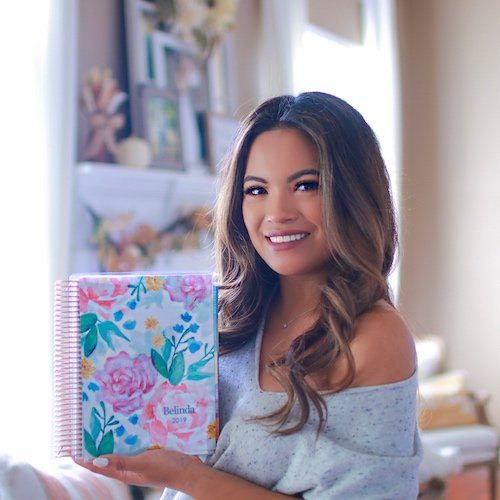 Full of original style and passionate about planning and organization, beauty and fashion influencer Belinda Selene is one of our featured EC Lifestyle VIPs!
She shares how she organizes and stylizes a life that inspires beauty, positivity & productivity using her favorite EC essentials.
Get organization inspiration and an inside look at Belinda's top tips & tools for designing your most organized year yet!
Organization is a lifestyle. Erin Condren is organization + style. This is My EC Lifestyle.
By Belinda Selene, Plan With Belinda
The Erin Condren LifePlanner™ has helped me through different phases of my life for the past several years and has been an essential tool to help achieve my goals both big and small.
I have always been an organized person and have used different types of planners but have never really stuck to one. At the time I got engaged, 6 years ago, I was on a hunt for a great planner. I was stressed out working double shifts, planning my wedding, and pursuing YouTube on the side. I needed a solution to organize my life.
Once I was introduced to the LifePlanner™, I realized it had something special about it that made me want to take it with me everywhere—I even bought a new tote for it. It was crafted so beautifully and personalized just for me, with my name on it.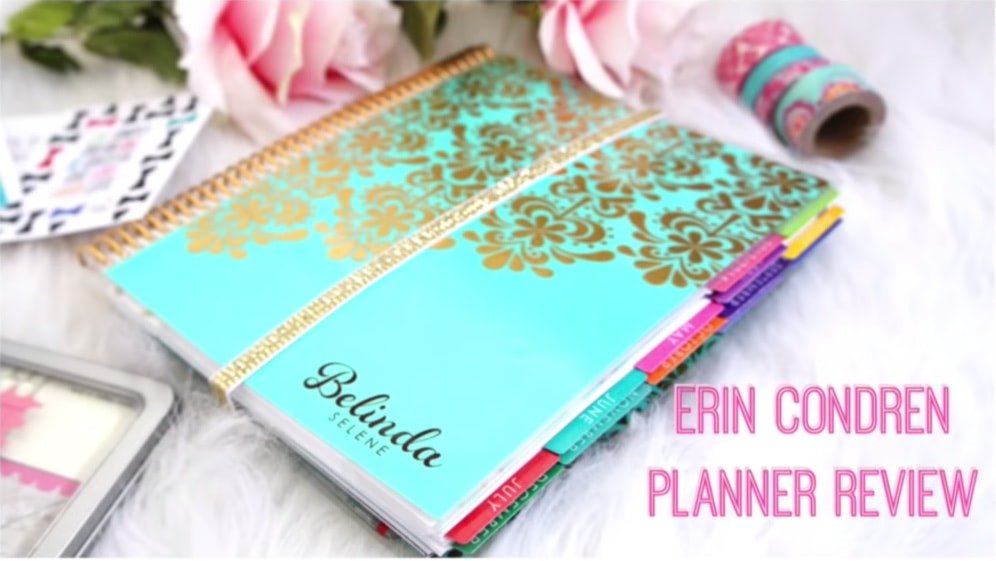 Here's my first LifePlanner™ review back in 2014!
It helped me organize my life in every way, from social events to my work schedule, working out, meeting with vendors, and especially making my dream happen: creating content and connecting with others through my blog and YouTube channel. I was able to see progress on the goals I set for myself in a timeline inside of my EC planner.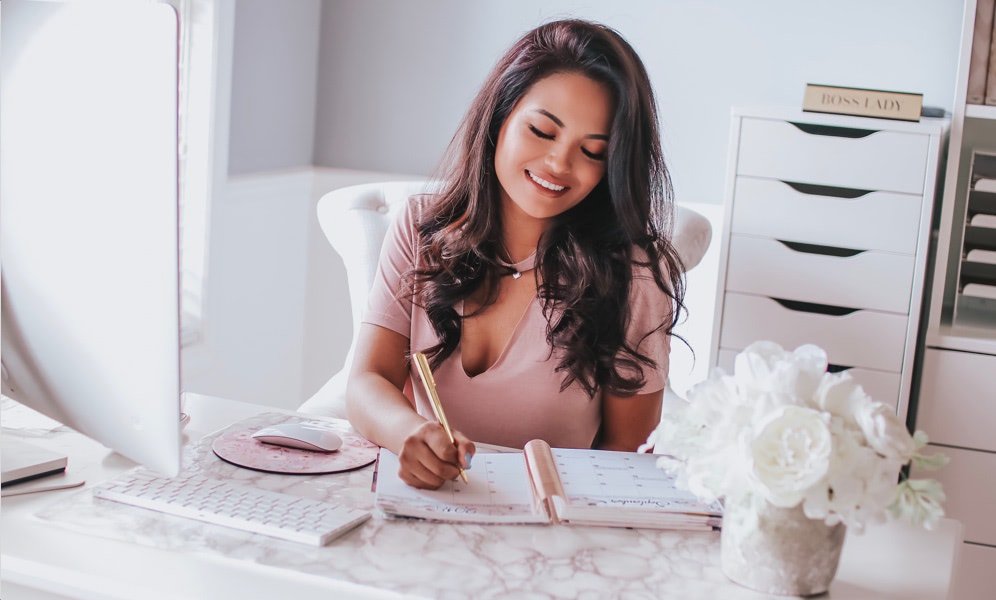 "The Erin Condren LifePlanner™ has helped me through different phases of my life for the past several years and has been an essential tool to help achieve my goals both big and small."
The Erin Condren LifePlanner™ is more than just paper with numbers, it was one of the tools that helped get me to where I am now. I was able to visualize my dreams, write them down, and achieve them. It helped me go from working double shifts at a dry cleaners to starting a business and owning my own brand with an audience of over half a million followers.
It wasn't luck, it was hard work and dedication with a plan, and I believe that anyone who has the right tools can achieve their goals too.
Here are three planning hacks that I live by ...
3 Quick Planning Tips for Women On the Move!
1. Don't let everyday chaos get in your way.
Control the chaos by taking just 15 minutes every night to check in on your planner for the next day. Pop in any new developments, add a simple to-do list and put it away so you can pick out your clothes and pack your bag for the next day. Doing this not only saves you a ton of time every morning, but it reduces that "next-day anxiety" so you can relax and enjoy a little self-care before getting your beauty rest.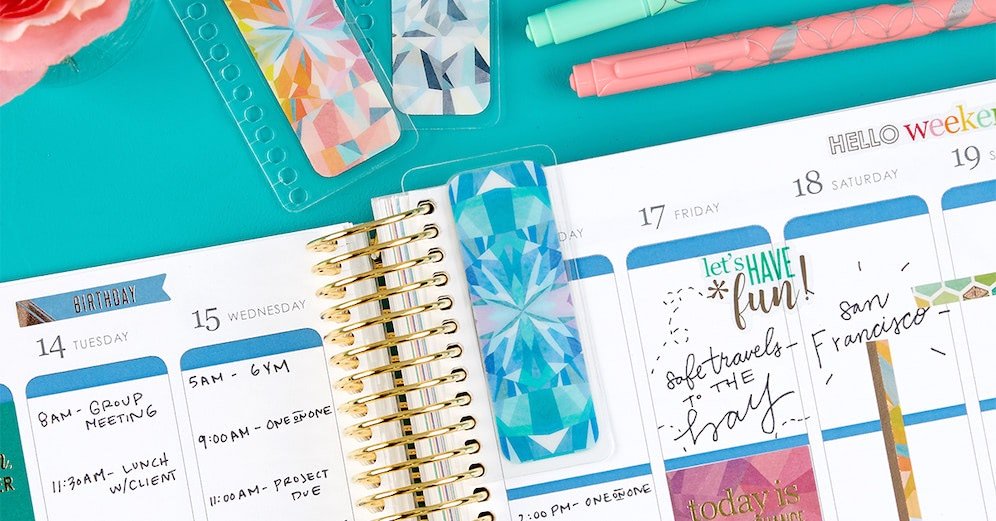 2. Looking put together is important. Keeping it together on the go is even more so!
Perception is reality, right? And our perception of ourselves is the foundation for how others perceive and react to us. So, definitely invest time in looking and feeling your best; but take it a step further and organize your belongings, planner, and time in a way that's easy to keep it all together while you're on the go and getting things done!
Last year, I discovered Erin Condren's On the Go Folios and PetitePlanners and fell in love with how beautiful and practical they are, especially since their whole purpose is to make it easy to plan, journal, calendar and more on the go!
This year, though, there are so many new PetitePlanners and pretty folios to carry them in that I'm putting the whole On the Go Collection on my shopping list!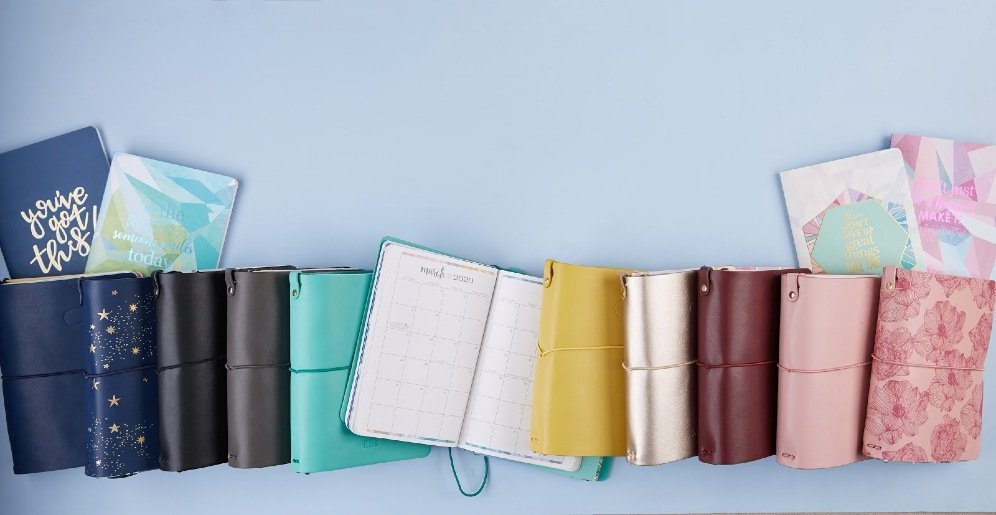 3. Know your planning personality and style.
Anyone who's on top of their organization game will tell you it starts with YOU … your personality and personal style. Build your planning system around that and you'll find staying organized is not only effortless, but it's fun and self-motivating too! If you're not sure where to start, take the planner personality quiz.
Set yourself up for success in 2020 by getting your top goals into gear, making a plan, and working it! You got this!

-Belinda