How to Write the Perfect Thank-You Note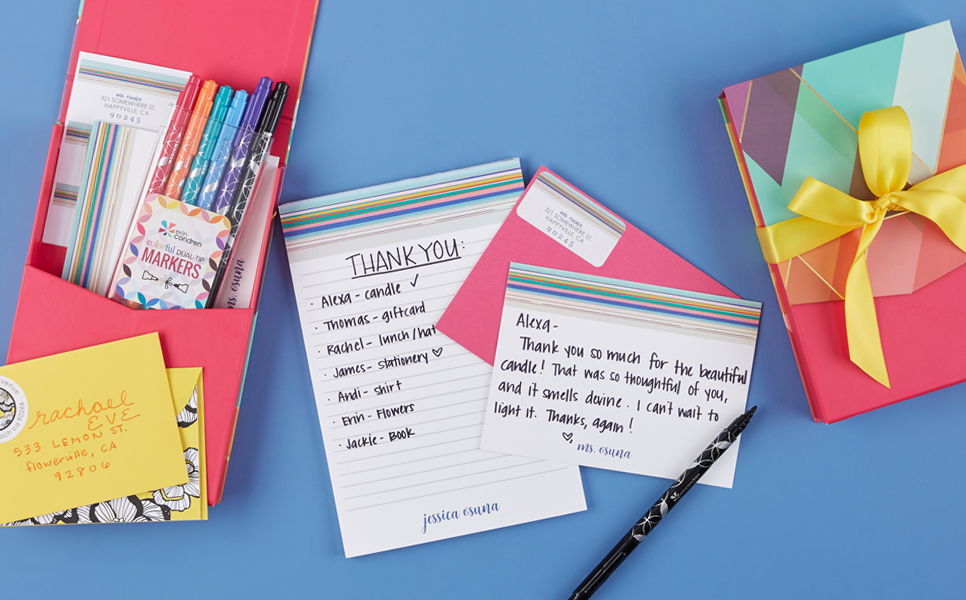 There's always a reason & season to send thank-you notes!
Whether you're stocking up to send thank-you cards after the holidays, a big birthday or a wedding, we've got tips for how to write the perfect thank-you note, with style and gratitude!
1. Presentation is key! Choose the right type of stationery.
The kind of stationery you use sends a strong message about you and how you regard the recipient of your thank-you note. So, make sure that message is a positive one! Take advantage of affordable, customizable cards & stationery made with thick, high-quality paper, rich ink and stylish designs.
Explore our curated collection for stationery inspiration!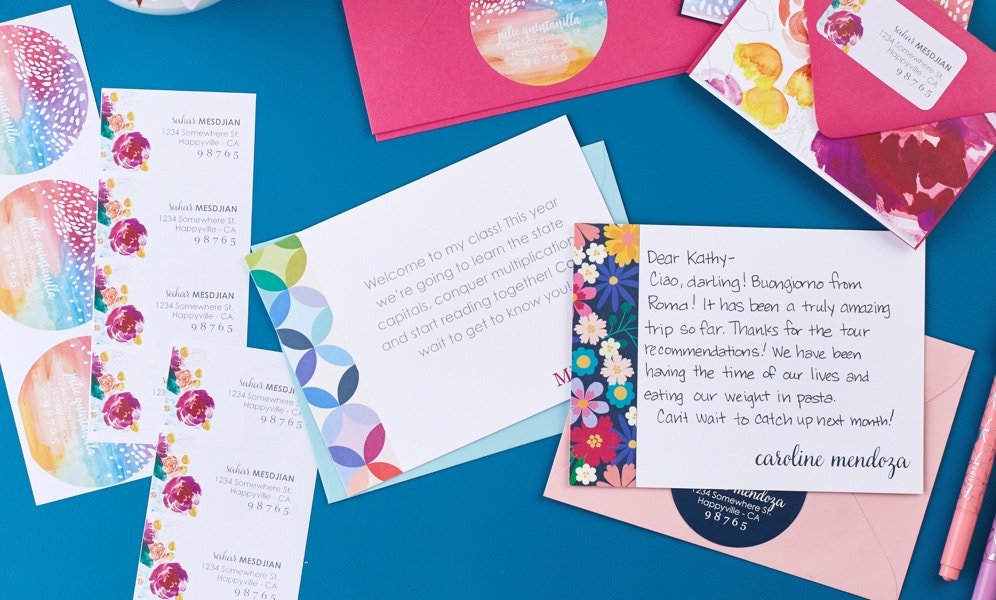 2. Follow our easy, effective thank-you note formula.
Start with a greeting followed by a line about the occasion you're thanking them for. Add another line about the particular gift, gesture or opportunity (in the case of interviews), and wrap up your thank-you note with a statement about things coming up in the future & close with a salutation!
3. Save time with a pre-printed, personalized message.
Thanking people for donating to a cause or attending an event? If you have a similar message for all cards, make life easier with a pre-printed message!
Test how your pre-printed message will look by previewing your personalized message on any of these cards.
4. Use matching address labels.
What thank-you note isn't complete without a stylish matching address label? After all, presentation is still key! Customize your address labels with a design matching your stationery. Feel free to play with the color customization options for a little extra style and variety! You can do so with the address labels here.
5. Always have an all-occasion card set handy for quick-but-stylish notes.
An all-occasion card set is especially helpful for those who don't want to commit to one card design. It's also perfect for serendipitous occasions that require quick-but-stylish cards & thank-you notes.
Mix & match with the All Occasion Stationery Set that features cards for a variety of occasions & celebrations! (P.S. you can also buy individual occasion sets on their own!)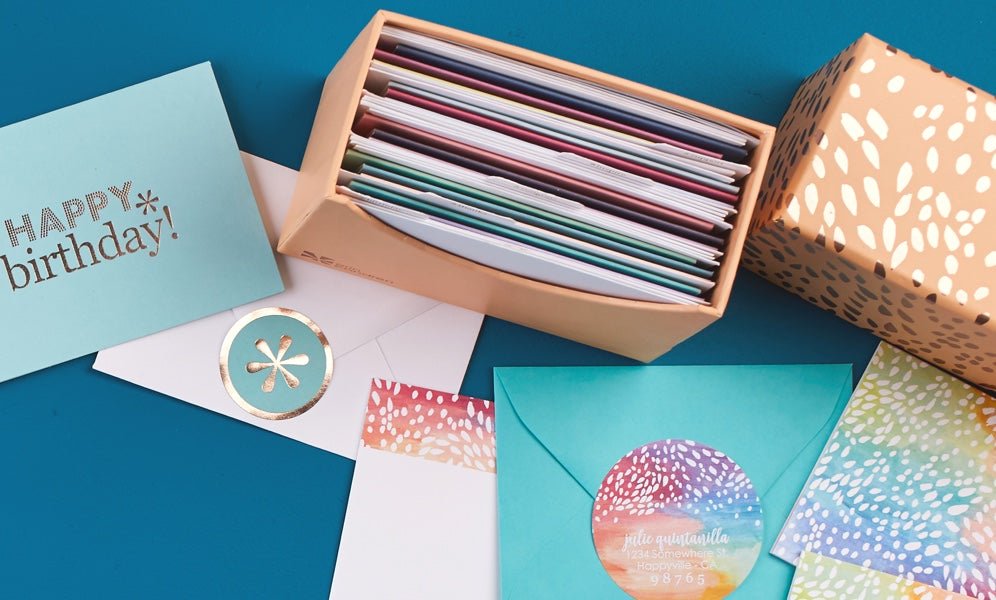 Have fun customizing and personalizing your very own stationery & address labels for thoughtful, fashionable and unforgettable thank-you notes (and year-round greetings)!