How to Write the Perfect Thank-You Note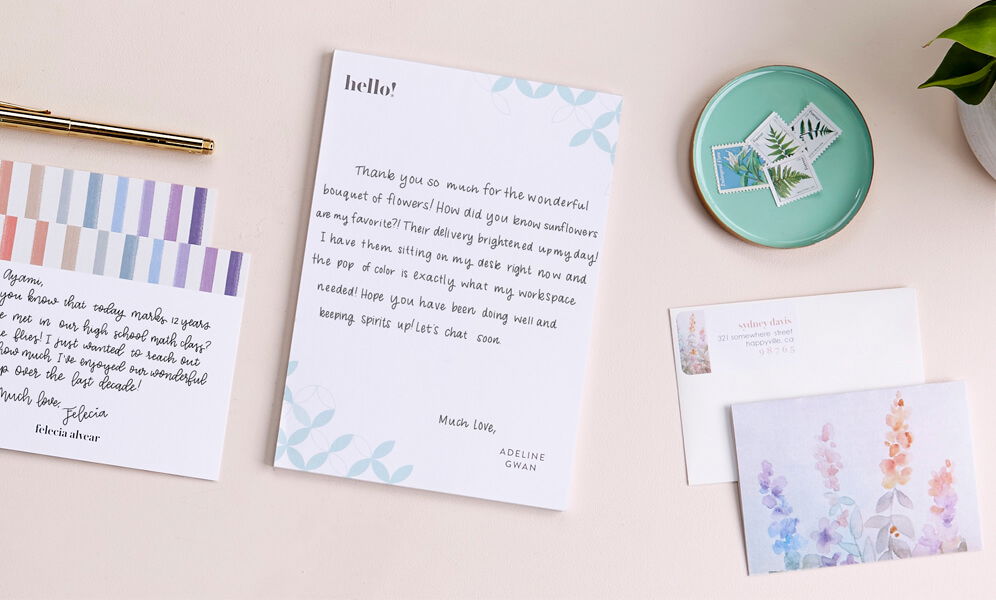 There's always a reason and season to send thank-you notes. A handwritten card or letter is a timeless gesture that's becoming more and more valuable in our digital world.
Whether you're stocking up to send thank-you cards after the holidays, a big birthday, wedding, or interviews, we've got tips for how to write the perfect thank-you note, with style and gratitude!
1. Presentation is key! Choose the right type of stationery.
The kind of stationery you use sends a strong message about you and how you regard the recipient of your thank-you note. So, make sure that message is a positive one! Use high-quality greeting cards and stationery made with thick paper that resists ink bleeding and stylish designs.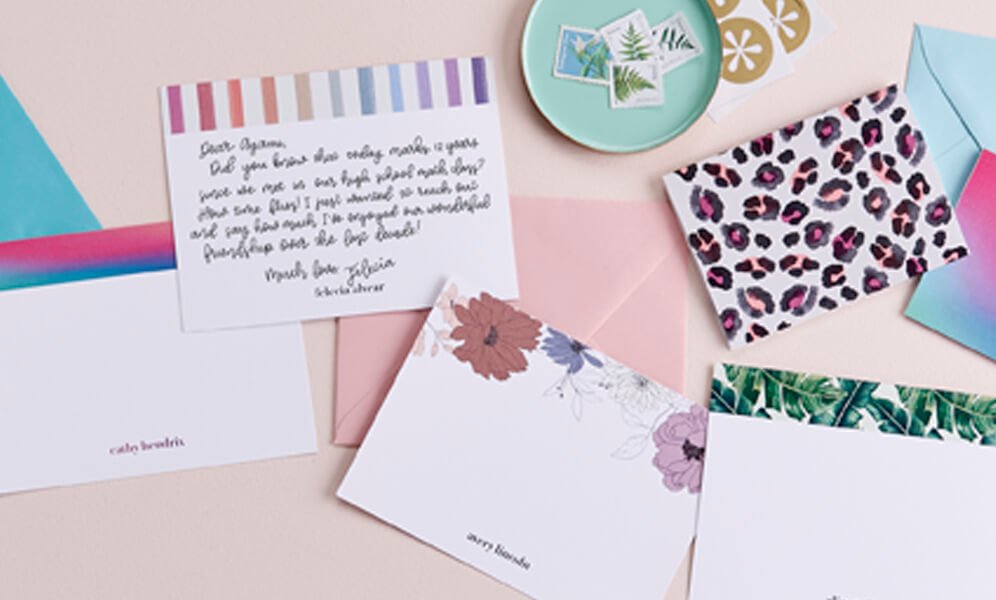 2. Follow our easy, effective thank-you note formula.
Start with a greeting followed by a line about the occasion you're thanking them for. Add another line about the particular gift, gesture, or opportunity (in the case of interviews). Then, wrap up your thank-you note with a statement about things coming up in the future and close with a salutation!
3. Save time with personalized stationery.
When writing thank-you cards, save time with a pre-printed personalized signature line–from your name to a favorite quote or even the date and name of the special occasion.
Explore different ways of personalizing your stationery!
4. Use matching address labels.
What thank-you note isn't complete without a stylish matching address label? After all, presentation is still key! Customize your address labels with a design matching your stationery.
Feel free to play with the color customization options for a little extra style and variety! You can do so with these custom address labels.
5. Create your own custom stationery collection for thank-you notes and all occasions.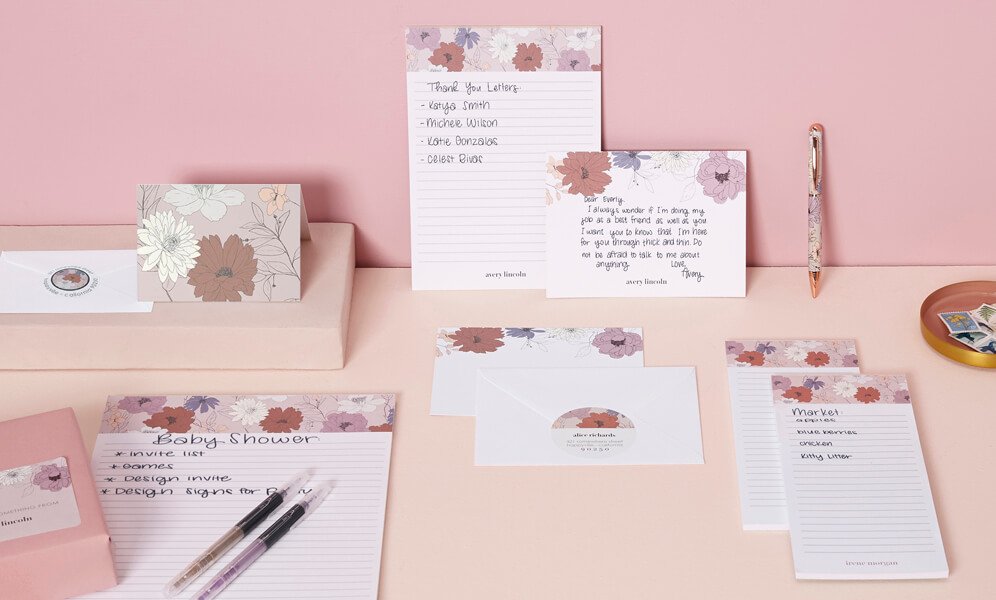 Think beyond thank-you notes and always have sophisticated stationery on hand for any occasion. From custom note cards to greeting cards to notepads and letter writing sets, customize your own stationery collection to express gratitude, sympathy, encouragement, or just send snail mail just because. Everyone loves getting a handwritten note!
You may also enjoy Best Gifts for Every Occasion and How to Make a Gift Basket.