EC Behind the Scenes: Building a LifePlanner™
Our signature LifePlanner™ is a true work of art!
From the design to the printing, coiling and assembling, so much goes into each book. Let's take a look behind the scenes at the making of a LifePlanner™.
When we design the inside pages of the LifePlanner™, we look to feedback from our trusted community. From surveys to comments on our social media and conversations with our customer service team, we take all input into consideration. Our cover designs are inspired by what's trending this season! Whether we're going after vintage-inspired florals, rose gold accents or playful swans, we take our cue from the fashion trends.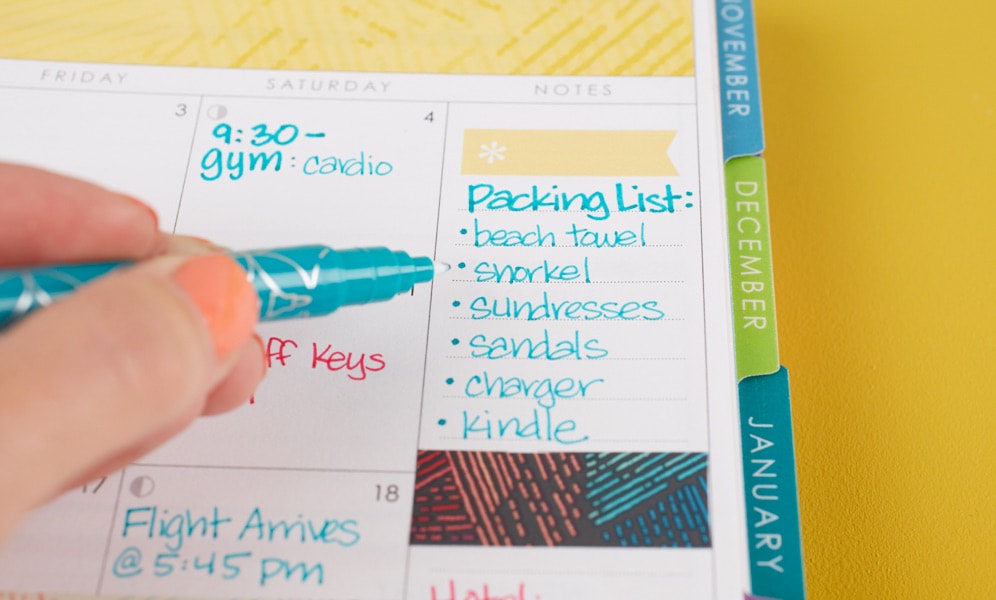 Printing our book is no small consideration. We take pride in the high quality of our paper, making sure we offer a luxurious writing experience for all those planning in a LifePlanner™. We're proud to use Mohawk paper from a mill in upstate New York in our planners. This 80# text weight paper beautifully holds the ink from our best-selling dual-tip markers & other beloved planning pens!
Each LifePlanner™ is coiled by hand. We don't rely on machinery because we love inspecting each book, handling each coil and ensuring that the end result is of the premium quality we pride ourselves on. The LifePlanner™ doesn't come uncoiled for a reason; these sturdy aluminum coils are as durable as they are stylish (you can choose between black, platinum, rose gold or gold!)
The newest addition to our weekly planning layouts, the hourly option was developed for those with a tight schedule built out in hourly increments. From businesspeople to doctors, hair stylists and physical therapists, make the most of every hour.Every box is packed with attention to detail & care and we absolutely love to surprise and delight our customers with a few added extras! That's why you'll find extra doses of stickers & inspriations inside each colorful box!
We're so proud to say that every LifePlanner™ is designed, printed, assembled, coiled by hand and shipped in the USA! We hope that giving you background on the LifePlanner™ helps you better understand all the love we put into each book.