How to Use Erin Condren's Faith Journal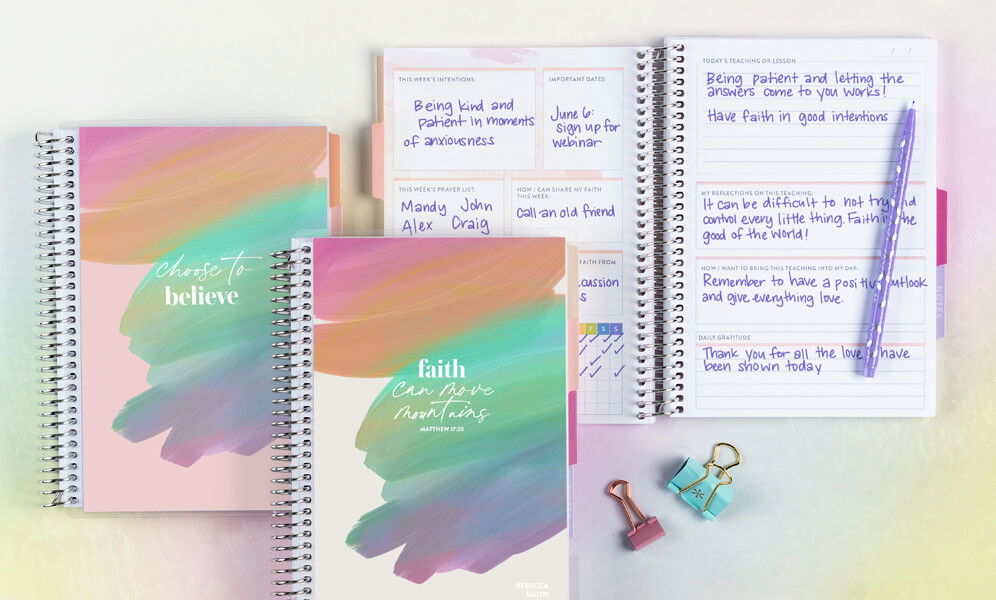 Faith is an integral part of many people's lives: It provides a source of comfort, hope, and community. But between work, classes, or family obligations, it can be challenging to integrate your faith practice into an already busy life. It's no wonder, then, if you feel like you need a spiritual road map. A faith journal is just that. This useful tool helps you keep track of your faith goals as you strive to deepen and grow in your spiritual life.
What Is a Faith Journal?
A faith journal is a written account and record of your ongoing spiritual journey and practices. Erin Condren faith journals contain templates and tools that help you track things like:
Daily and monthly reflections on your faith
Monthly faith goals
Spiritual practices such as prayer, meditation, and faith journaling
Religious teachings and lessons
Prayer lists
Gratitude practices
Just as using a daily or weekly planner can help you feel more focused and on track with your life, writing down your spiritual goals, reflections, and intentions can help you ground yourself spiritually. The act of journaling your spiritual life in a paper planner is a spiritual discipline in and of itself and one that will enhance your practice.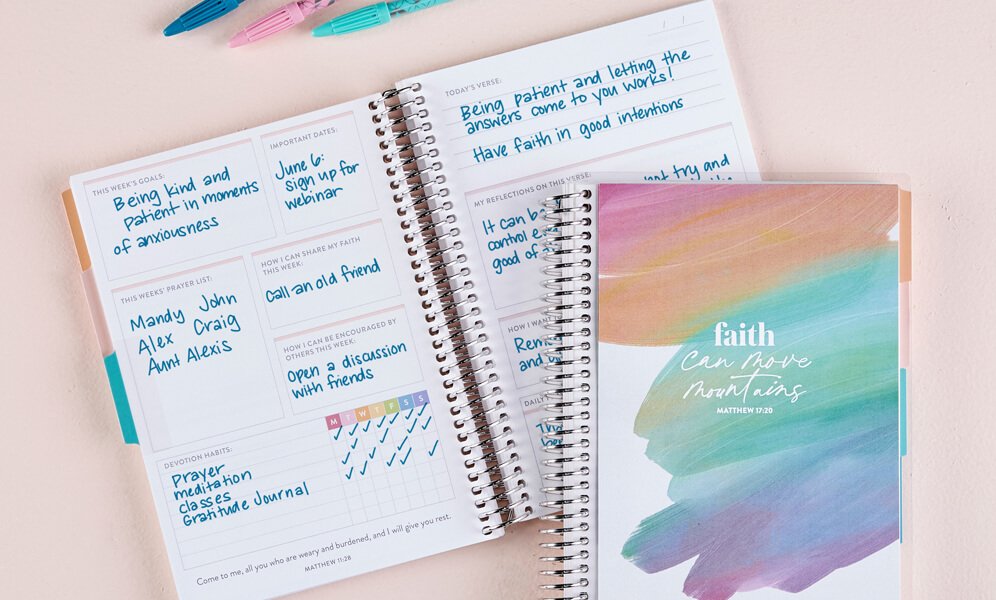 How to Start a Prayer Journal
If you're not sure where to begin with your faith journal, consider a fundamental form of faith: prayer. In today's social media-laden world, you're probably exposed to a lot of prayer requests each day. Without writing these intentions down, it's nearly impossible to remember everything you hoped to pray for once you have a moment to yourself. A prayer journal can help you remember these prayer intentions. When you encounter a prayer request, write it down so you'll remember to include it when you pray.
Journaling what you're praying for can also provide meaningful insight into how your spiritual practice impacts your own life and the lives of others. Write down how you felt before and after you prayed, and even return to the prayer to reflect on how things have changed in the past day, week, or month. Actively keeping a prayer journal can lead to a deepening of gratitude and awareness.
Track Holidays and Community Activities
Faith communities often come together for worship, retreats, and the celebration of holidays and festivals. You can use your faith journal to remind yourself of upcoming events and to reflect on your experiences. Faith journal accessories, such as paper tape, can help you block out multi-day events and holidays in your journal so you can schedule your days appropriately.
Journal Your Religious Studies
If studying and reading religious texts is a part of your tradition, a journal can help you track your reading while allowing you to reflect on what you have read. You can do the same as you read books, articles, and essays on faith-related topics. Written reflection can help you integrate your insights and knowledge into your daily practices.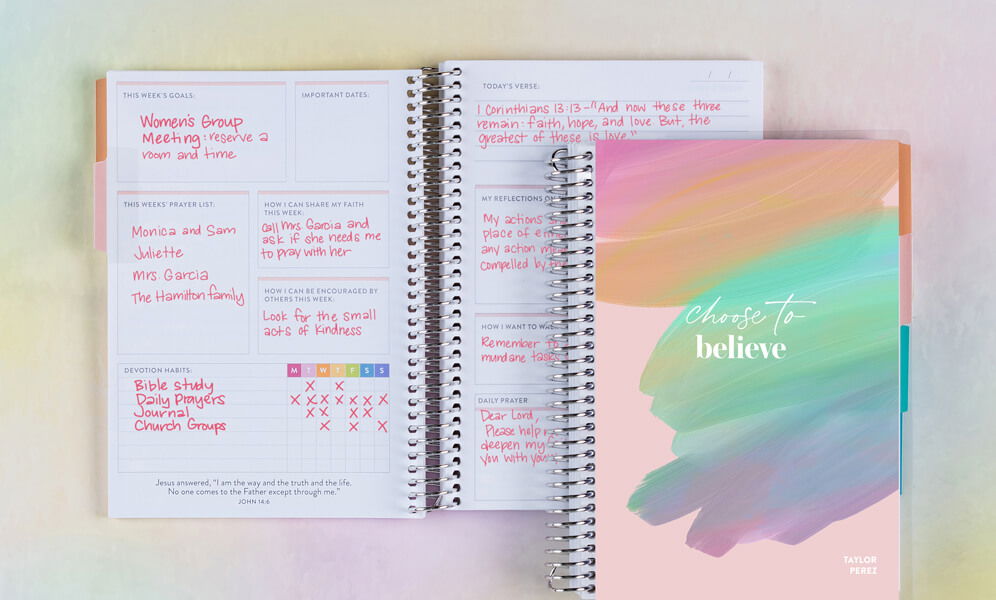 Erin Condren faith journals offer multiple options for customization and are suitable for use within any faith, religion, or spiritual tradition. You can choose a meaningful quote (such as a scripture verse or a line from a well-known prayer) for the cover or opt for one of our existing, personalizable covers. Explore our faith journal collection today.