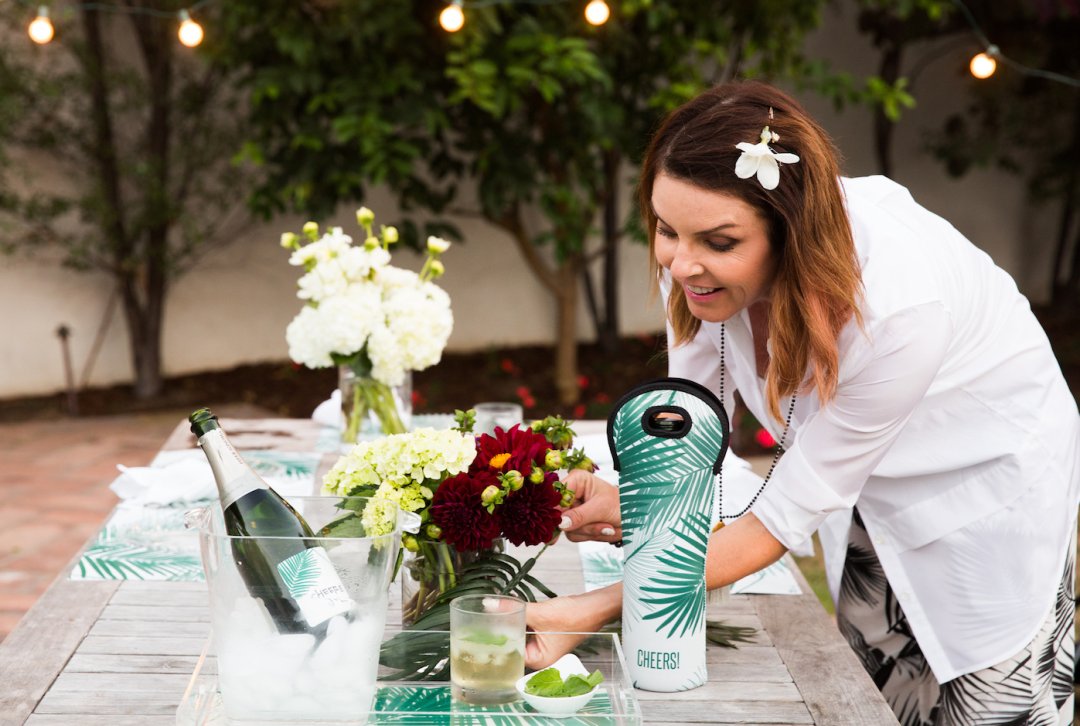 Those who know me will tell you: any excuse to throw a party, you can count me in! So when I saw our posh palms design printed on wine totes, trays, and placemat pads, it got me SO excited to plan an elegant summer soirée!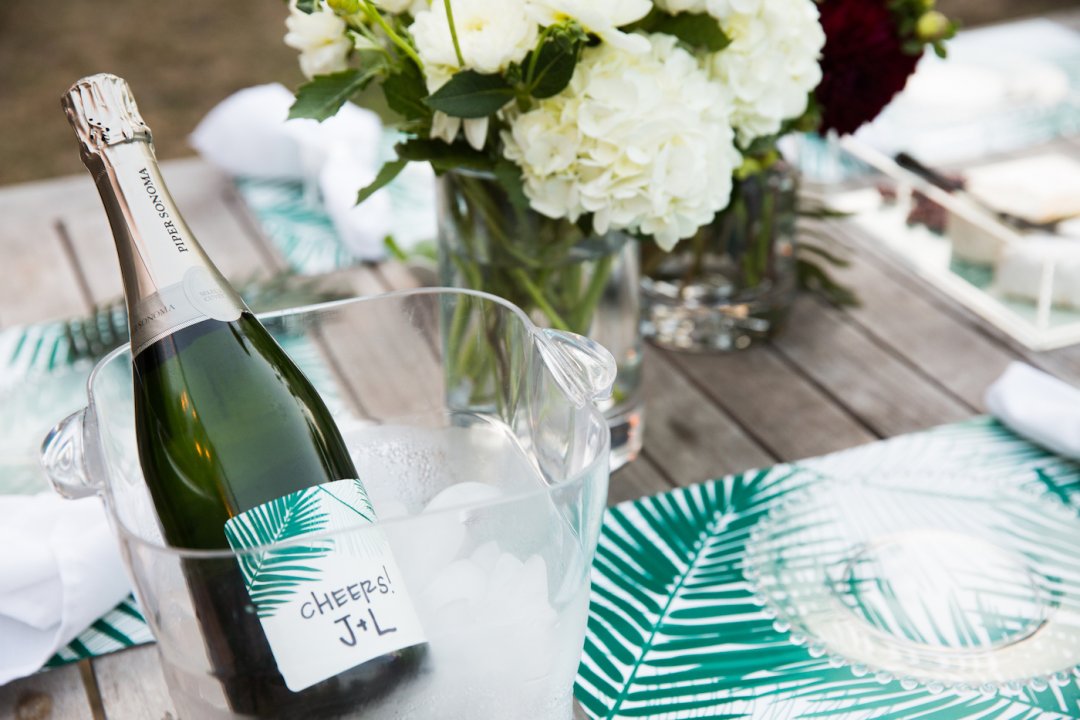 Whether you're the one greeting guests at the door, or you're on the hunt for the perfect hostess gift, no evening is complete without a sip of something refreshing while the sun sets! For a themed event, try customizing the bottles with gift labels – I love this look for engagements or anniversaries when you may want to keep the bottle as a keepsake. Or if you'd rather leave the label clean, a wine tote in palms print is the perfect way to present your favorite beverage to the host.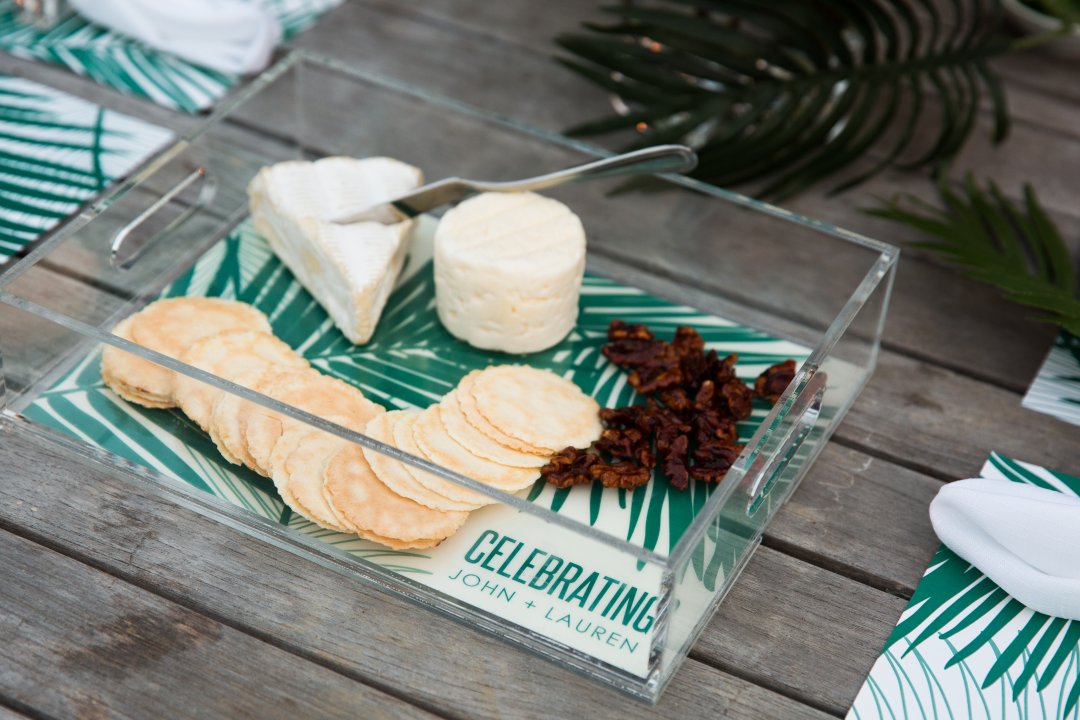 Feed your fancy side by whipping up a charcuterie plate! It's not actually as fancy as it sounds- just an array of cured meats, cheeses, and dried fruit, but when served on a palms acrylic tray is charcuterie-chic! I love the green and white palette in an outdoor setting, but you could also customize the colors in bright fuchsia or orange for a tropical-themed fiesta!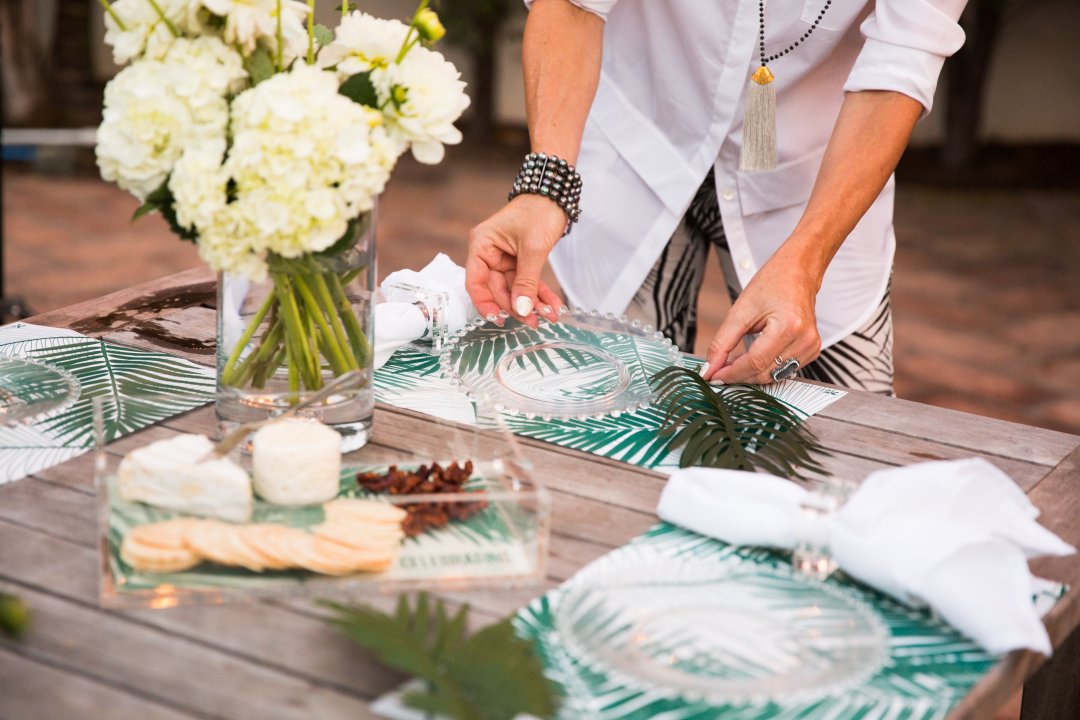 In keeping with the sophisticated style of the theme, fern fronds are a super simple way to decorate your table scape. Place settings in palms are just too posh, especially with matching placemat pads. String lights overhead add a finishing, romantic touch that will lead your guests to linger long into the night!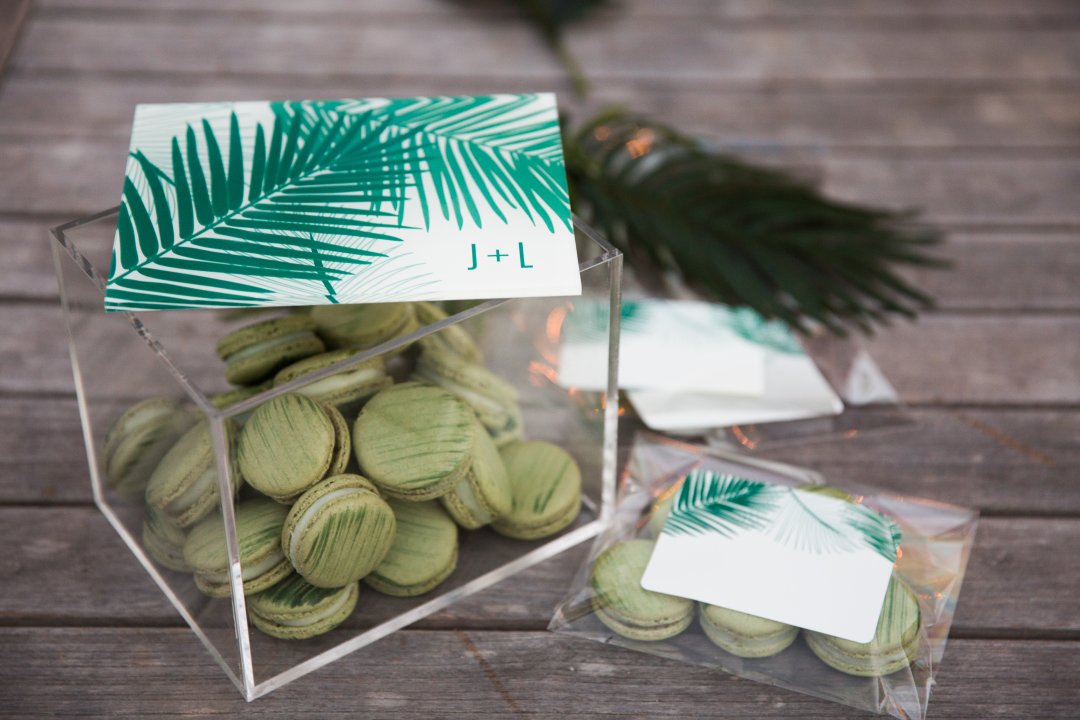 This gorgeous, garden get-together would not be complete without green tea macarons. Served in a palms acrylic box, they are a charming treat on top of an exquisite evening!
Inspired by all this natural beauty? Wait 'till you see wood grain! Shop new designs now.