Kana, the author of Life in Wanderlust, is a Japanese American Travel Blogger and Instagrammer. She recently made the choice to leave the corporate world in favor of a year of travel and exploration. Her blog is a source of inspiration and honest travel tips for anyone who's been bitten by the travel bug!
***
As a long-time traveler and recent Travel Instagrammer & Blogger, a question I frequently get is: "What apps do you use to plan or organize your trips?"
The short answer is: None.
As tech-savvy as I am, there's a huge void in my life when I don't physically write things down. My several Erin Condren Life Planners™ throughout the years can attest to that. I've experienced several different apps that were supposedly going to make my travel experience easier. List apps, plan apps, packing apps, of which all of them have collected dust-bunnies on my phone. I enjoy the convenience of what technology has brought to travel just as much as the next person but I just can't prep or plan without a pen and paper.
Now my longer answer: I use notebooks and lists to plan my trips!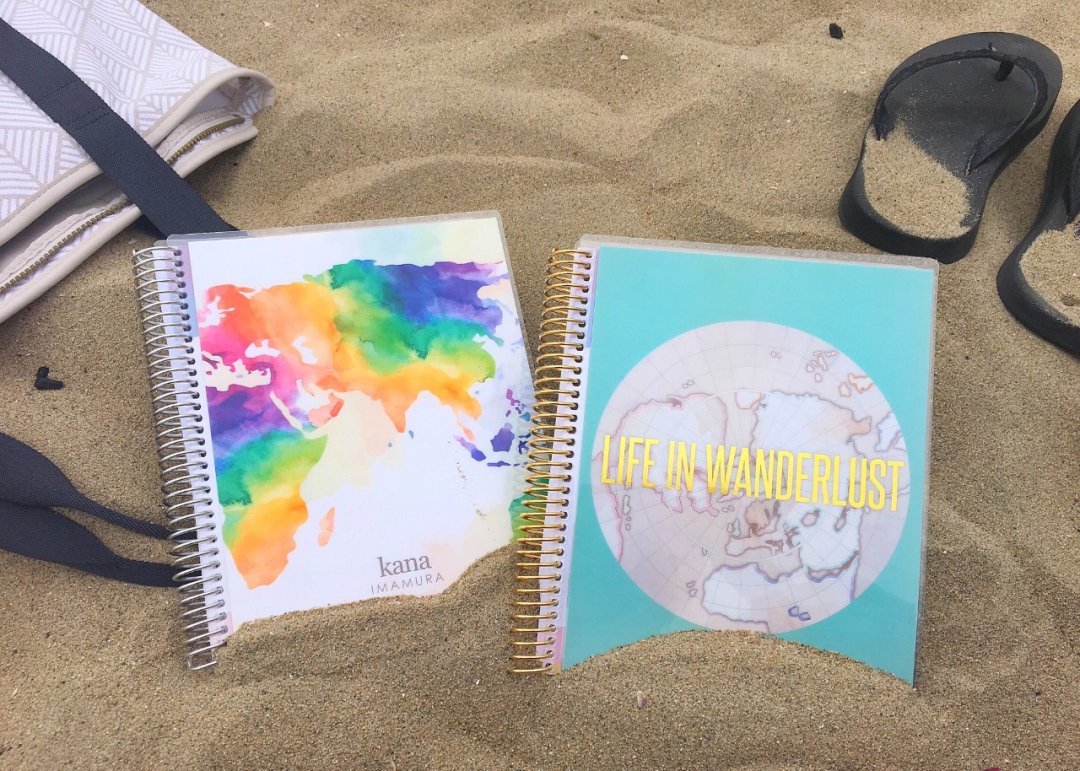 I know planning a trip can be stressful. For example, New York City. The amount of things to do and places to eat are completely overwhelming. But I'm here to help ease that process for you! Here is my tried and true method for planning a trip efficiently once your destination and accommodations are decided:
1. Research: Go to Yelp, the destination's Travel Bureau or your favorite Travel Blogger for recommendations.
2. Jot down places you're interested in: Once you find some places, jot them down on your notebook. Don't forget to check their hours and days of operation. You don't want to arrive somewhere for it to be closed; been there, done that! I color-coordinate everything and these party pops markers markers are perfect as they don't bleed through the page.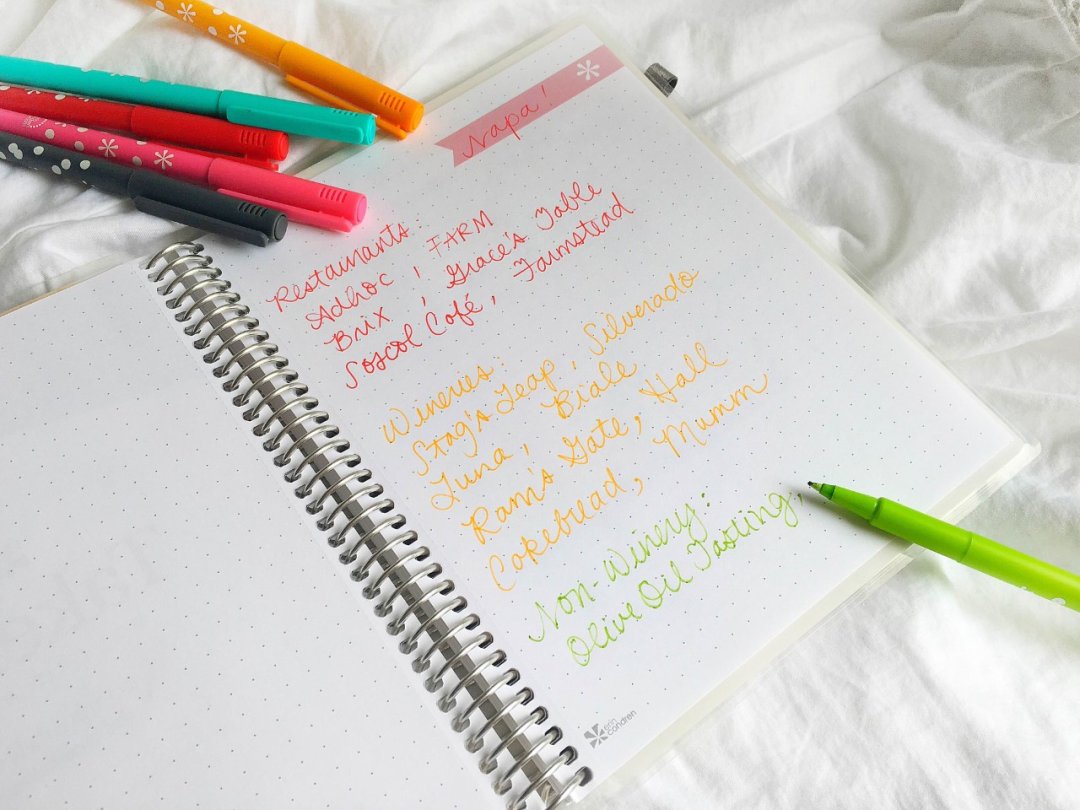 3. Prioritize places you're interested in: Chances are, you jotted down too many places and won't have time to go to all of them. Number them by priority and see what shortened list you come up with.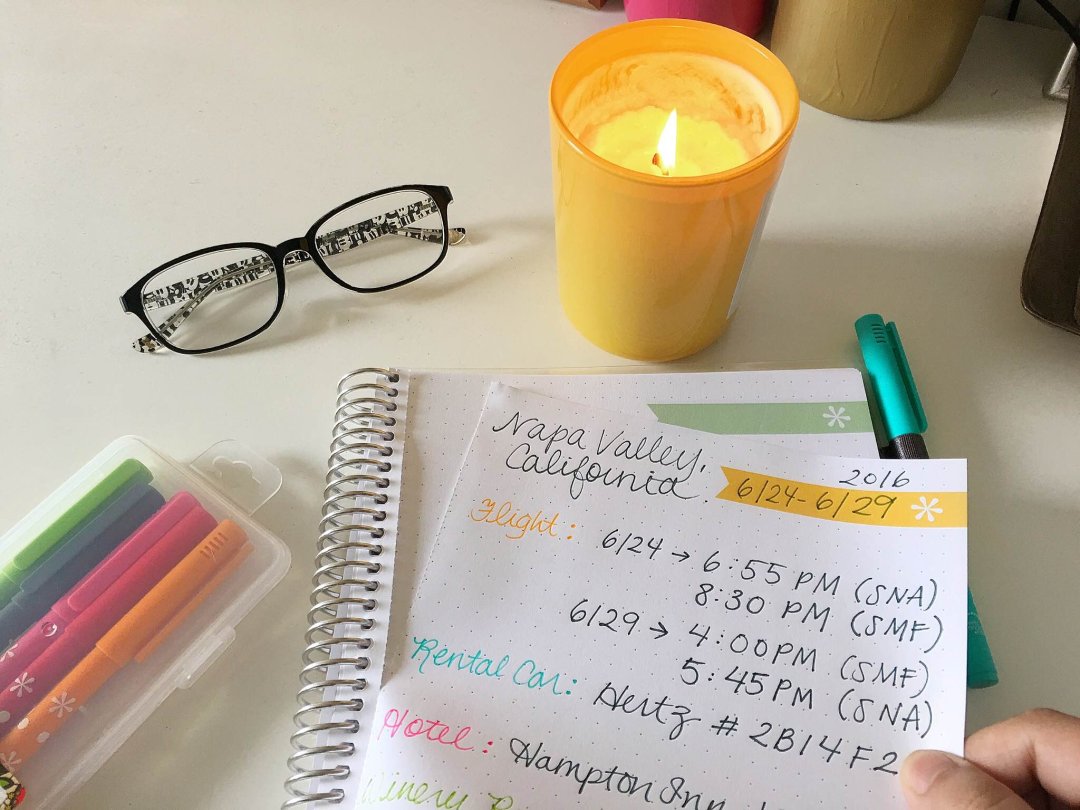 4. Create a rough schedule: With that shortened list, flip over to the back side of the snap-in travel dashboard and start planning the days out. I'm obsessed with this dashboard because it's erasable in case you want to modify things and of course, you can reuse it!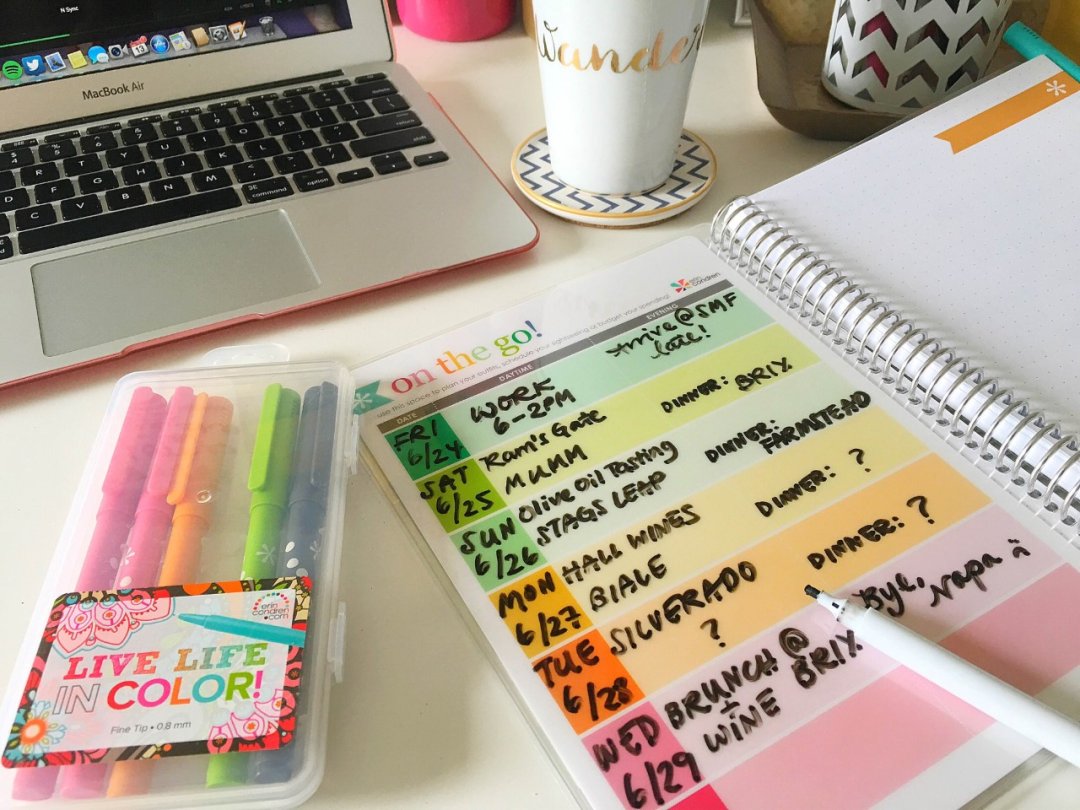 5. Make reservations if necessary: If places take reservations, make them. You can thank me later.
6. Start packing: Truth be told, packing is my least favorite part of traveling. I despise the "I wonder if I forgot something" stage as you're driving away from the house; am I the only one? In the past, I made checklists for myself but with the frontside of the snap-in travel dashboard, it's not as stressful! It lists all the essentials! I love that it's erasable so you can use it over and over; plus it's environmentally friendly!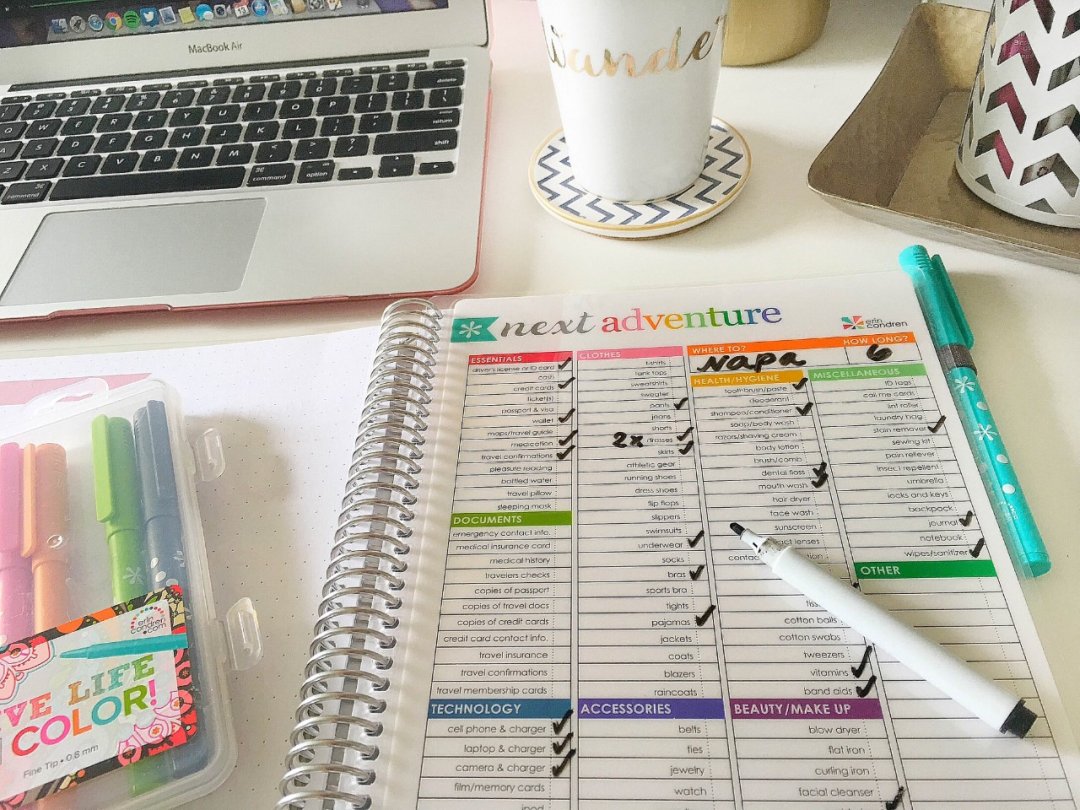 7. BONUS – make an info page: This is really up to you but I personally love having all of my confirmation numbers for flights, hotels, rental cars, all on paper. You could lose your phone or run out of battery when you need that information. Can we take a moment to appreciate the perforated pages on these journals? I take my page out and keep it in my purse.
What summer travel plans do you have in the works? Shop the entire travel collection to find everything you need to jetset in style!