Labor Day is my favorite way to send summer out with a bang, and this year, the backyard barbecues just keep coming! Instead of giving yourself a hostess headache, keep it classic with a simple theme like vintage stars & stripes (featuring s'mores and hotdogs, of course!) Leave the fancy hors d'oeuvres and fine china for another time – stick to a darling design that will be enjoyed long after you've lit the last citronella candle!
Whether your long weekend takes you over the river and through the woods, or you're planning a simple staycation, having a notepad on hand for fun family games or your grocery list is an entertaining essential. I especially love that this design works for both boys and girls, making it the perfect pick for your back to school supplies as well.
Once the kids are set up with plenty of paper & pencils to keep them occupied, it's time to focus on the central elements of this backyard soirée: the tablescape! Buffet-style service lets everyone help themselves, and on a picnic table with a large lemonade dispenser, you simply can't go wrong. To add to the ambiance, we filled outdoor candle holders with mini LED string lights for an elegant effect without the fear of flammability.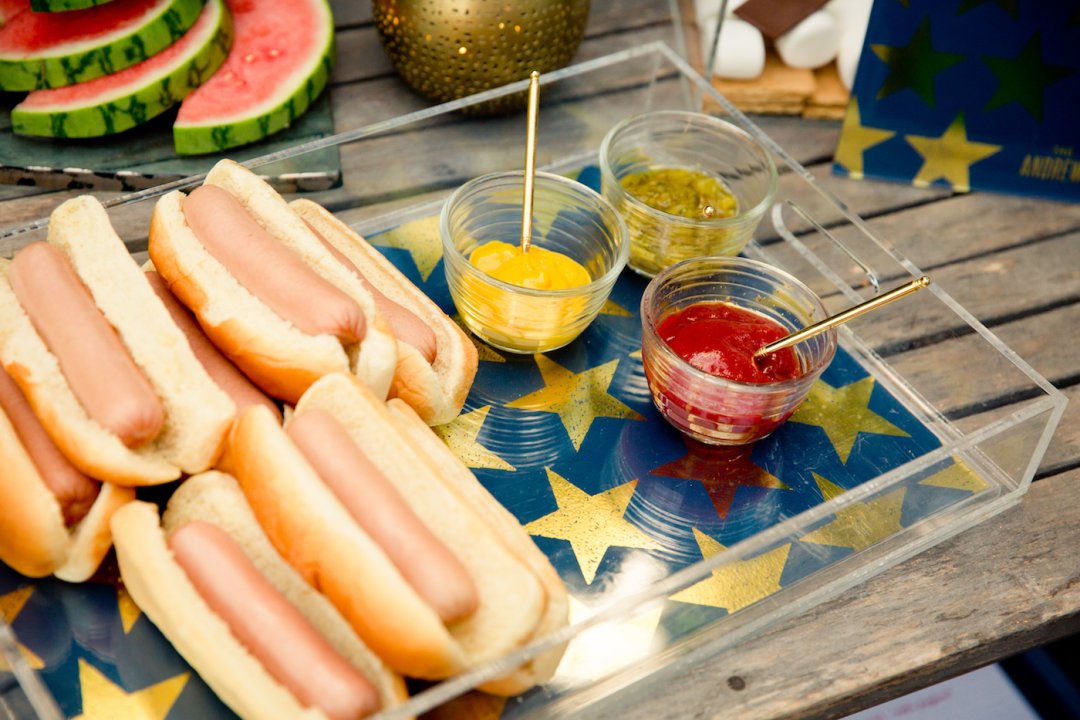 The real stars of the show (pun intended!) are the vintage stars gold metallic 
acrylic trays
and
boxes
– so festive and fun! This design adds to the timelessness of a backyard barbecue, and when used to hold a hot dog bar, looks absolutely iconic! Added bonus: the tray inserts are interchangeable, meaning you can swap out the design any time you like.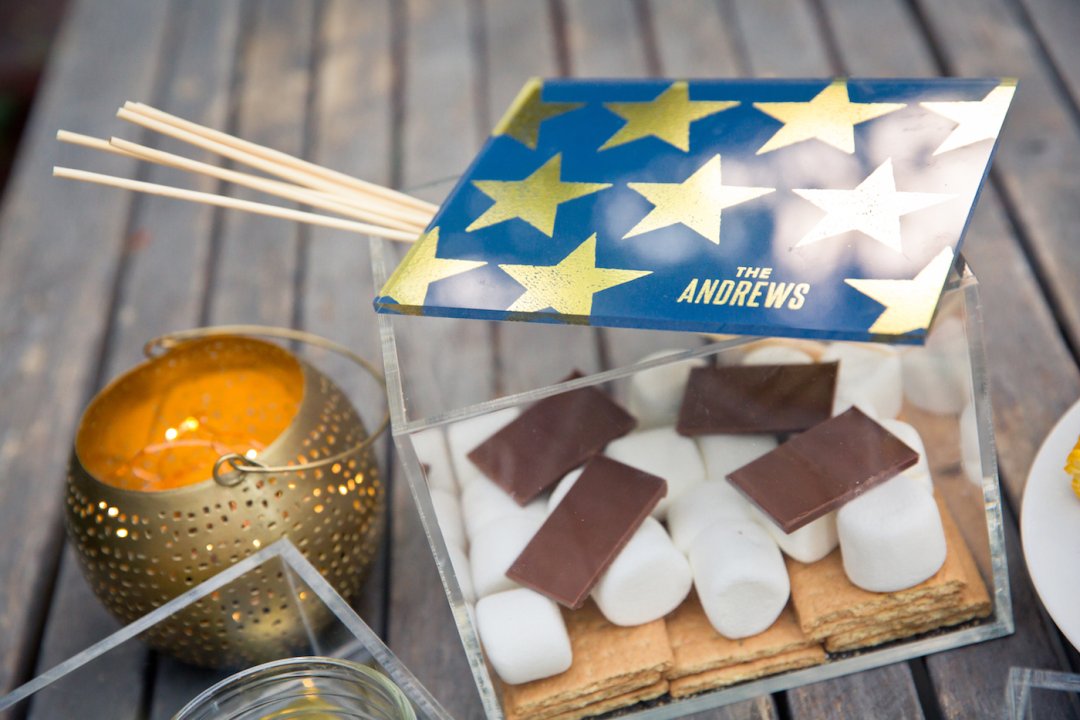 Finally, a little dessert before you dive back into the school year or work schedule is a must at any Labor Day party, and we could think of nothing more delicious or delightfully simple than s'mores! The print looks so classic on the acrylic box, it's sure to become your year-round cookie jar! As a sweet send-off, try making to-go s'mores kits (cellophane bag + stars & stripes gift labels are SO cute!) for a summer they won't soon forget!
Looking to deck out your next backyard bash? Shop vintage stars!