I'm obsessed with nail art these days and LOVE following the incredible work of nail artists on social media! However, for those of us that don't have the tools or the talent, I absolutely love the brilliant invention of nail wraps (stickers!!!). We've partnered with NCLA who has some amazing collaborations with Beyoncé & Hello Kitty, so, I was incredibly honored to be collaborating with them for my first collection of wraps! The application process is really meant for DIY-ers and takes some practice to make perfect!
Here are a few hints to help you with an accent nail or full set of fashionable nails:
What you'll need:
Nail wraps in your favorite design – mini nail file included!
Base coat/Top Coat (not included with nail wraps)
Tweezers/Dowel (optional, also not included)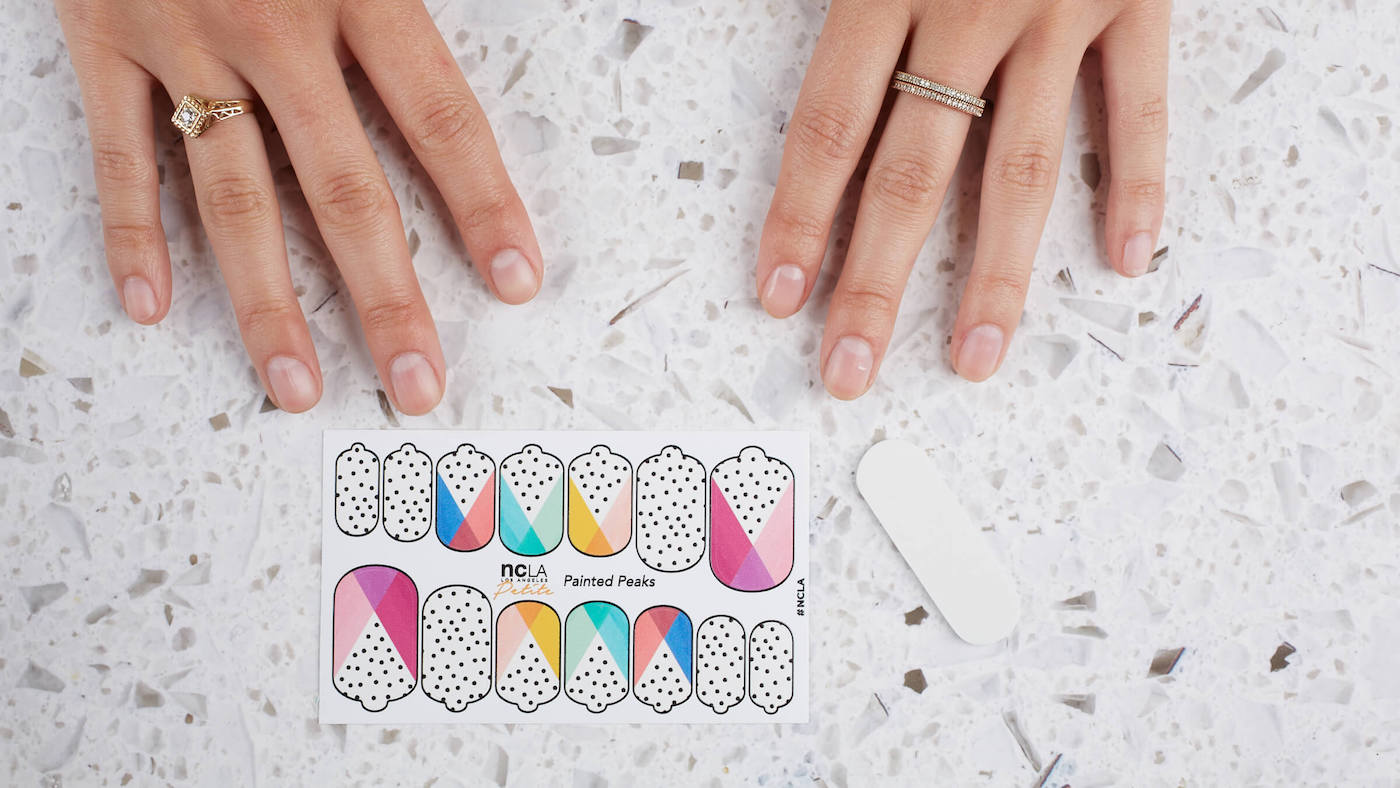 1. First, clean and file your nails as you normally would before applying polish. Any nail shape will work, however, I recommend keeping them square to make the design really pop and to eliminate how much you need to trim them to fit!
2. Apply a clear base coat (NCLA has a great option, but any clear base coat will work!) onto clean, dry nails, and LET DRY. I can't stress this part enough- without a fully dry base, the stickers may slide and won't adhere properly.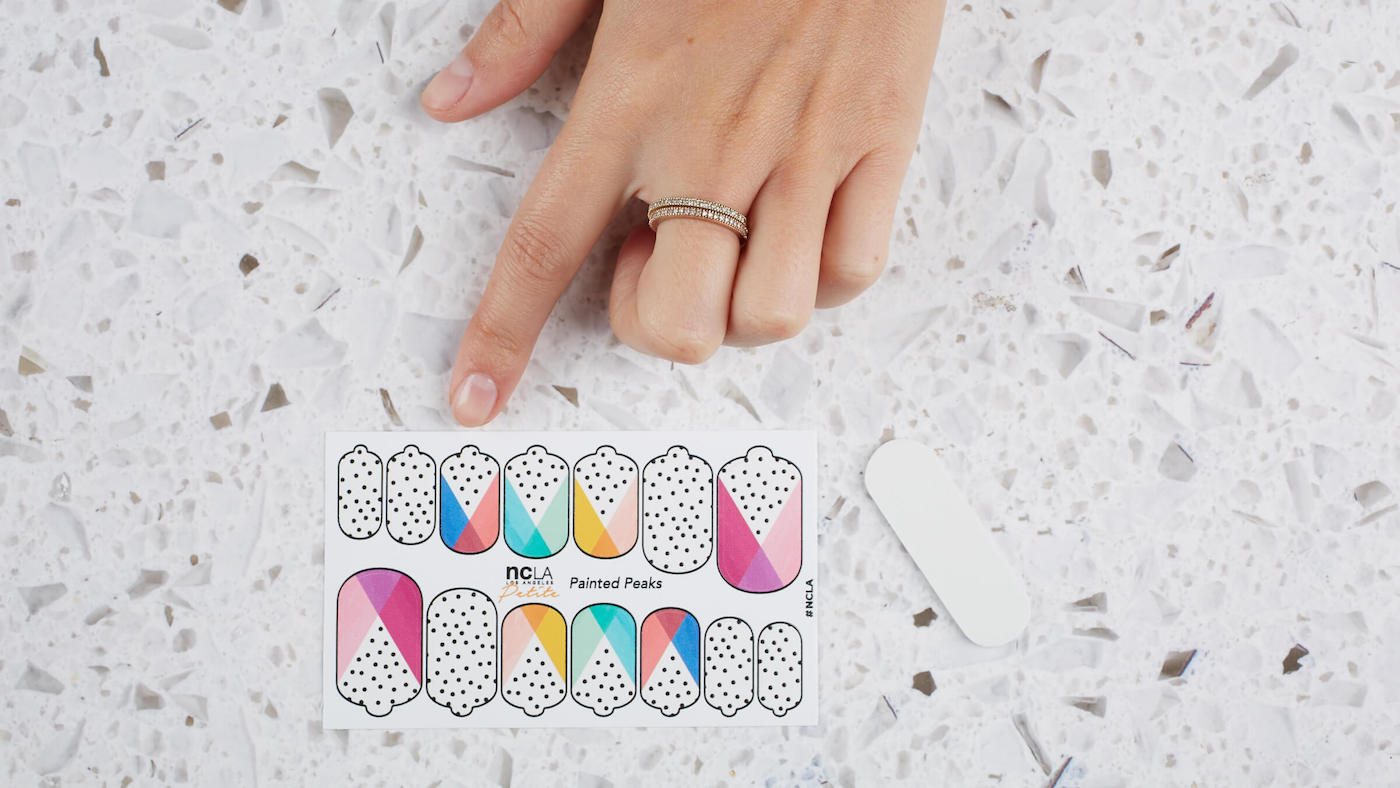 3. Depending on the width of your nail beds, you may need to trim your nail wraps (don't worry about the length, we'll get to that in a moment). Should you need a trim, simply measure the excess against your nails and use cuticle scissors to cut them to size.
4. Next, apply the round side of the nail wrap against the cuticle. Stretch from the bottom upward and outward until you have the perfect fit!
5. Air bubbles? Don't stress! Press firmly from the cuticle in an upward motion until the wrap is completely flat.
6. Lastly, use a nail file to remove any excess by filing in a downward motion. Apply a coat of clear polish for a flawless finish!
*Don't worry if you forget these instructions when you get the wraps. They come with a full set of easy-to-follow instructions as well.