When I was first approached to keynote the inaugural Geaux Wild conference in New Orleans, I was SO excited. One of our company initiatives this year is to get out and meet as many of our fabulous fans as possible, so this made for an easy decision in sponsoring the conference, and bringing our fab marketing team on the road for the party!
We all met at LAX, and of course we won the most stylish luggage at the airport award. We're asked quite often if we are going to carry luggage again, and we may…. we just have a few other exciting projects to conquer before revisiting that realm.
We landed in New Orleans and embraced the humidity as we drove to the hotel. We could not have prepared for our arrival in our wildest dreams. The hotel lobby was filled with hundreds of attendees who welcomed us with so much joy. These amazing women all use their planners to manage their lives in a different way, and it was incredible to hear the different stories of how we help them stay organized. After a few selfies and hugs, we headed to our rooms.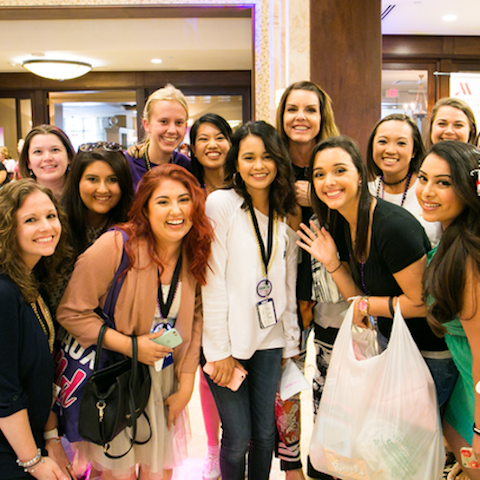 That night we headed out to Peche for an amazing seafood dinner and cocktails. We enjoyed Bourbon Street, O'Brien's, and we were even caught in a flash storm. We seriously were soaked to the bones, and arrived back at the hotel like drowned rats! The lobby was again filled with amazing fans that wanted to meet us all, and we were happy to hug, chat, and take 'mascara running down our faces' selfies with them.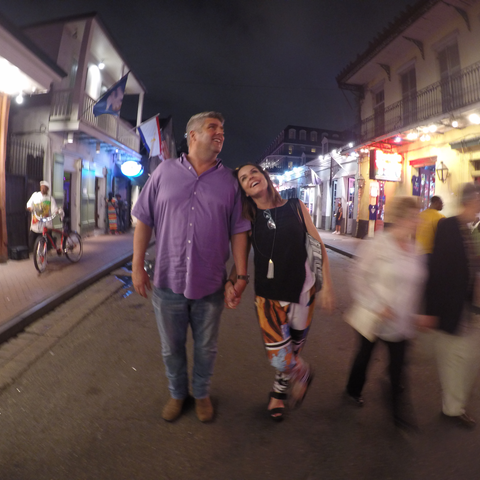 Geaux Wild day 1, was incredible. We were blown away with the professionalism of the conference, the charge of energy in a room of 450 smart women, and we realized that we had found our people! Planner Nerds Unite! We enjoyed the day listening to the various speakers, meeting so many of our customers and fans in person (beats email communication any day), and answering questions about our products.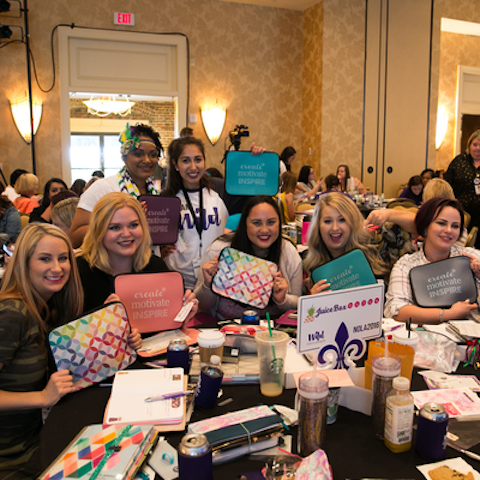 Friday evening was very special. A handful of girls that we have worked with for years were also attending the conference. We knew we had to do something special to show our appreciation of their hard work, and to finally get to know them, outside of an email inbox. We planned an intimate dinner at Emeril's and together, we all celebrated our journey, made personal connections, and toasted to future endeavors. It was a very special evening. I even shared my engagement story to #foxyhilary (I saw online somewhere that he had his own hashtag… ha!), we lamented the challenges that we've faced as a growing business, and shared a 'Cheers!' tradition (we'll save that for another blog post!) and we ate, drank, celebrated, and gave party favors to all!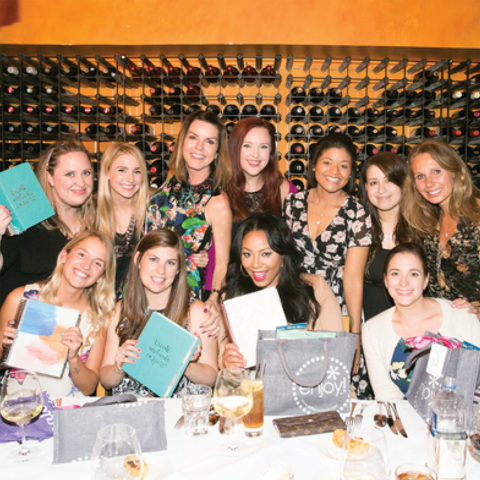 Saturday was also fantastic. This was the day of my keynote speech and I was blown away by the support and warmth I felt from the room of over 400 like-minded, beautiful, strong women. Also, shoutout to Jen Dufore who spoke before me, your speech was AMAZING! It was such an inspiring afternoon, and the party was just getting started.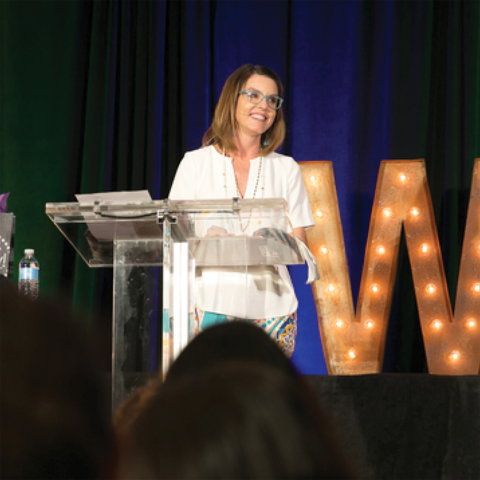 We were still on a high from the keynote, but had a lot of work to do to prepare for the grand finale…. PlanJama! We set up a lounge to view the new LifePlanner™ collection, blew up massive balloons, added our products to the tables, and set up a meet and greet area. We headed out for a quick dinner and then raced back to our rooms to put on our matching mid-century circle PJ's that were made especially for this event!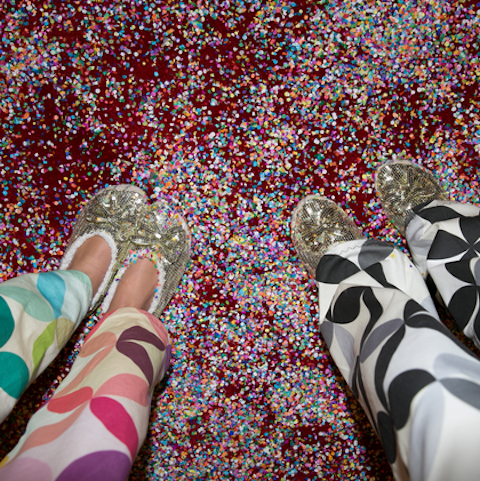 We arrived at Planjama and the party was in full swing. We spent the night dancing, mingling, taking selfies, and greeting all of the attendees. It was SO much fun and I can officially say – all parties should require pajamas.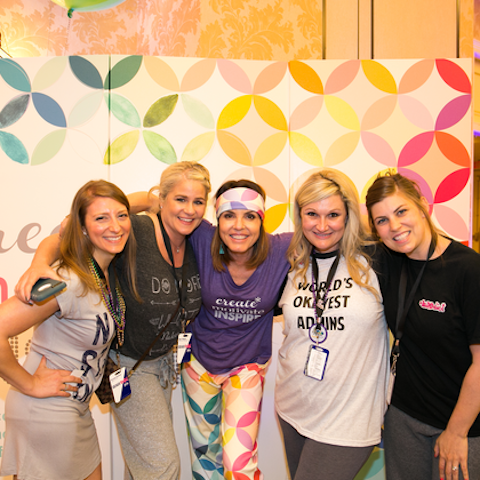 We were a little slow getting up on Sunday… we packed, ate one last amazing New Orleans meal (obvi), grabbed beignets from Café Du Monde, and headed to the airport.
Thank you so much to the Geaux Wild organizers for having us and making us feel so welcome. We were truly touched to meet each and every attendee at the conference, and we're looking forward to taking our party on the road again soon!