Over the years, my obsession with nail art has grown- but it hasn't always been this way! Believe it or not, even with my love for color, I used to keep my fingers bare. Yet I was so amazed by a photo I saw on Instagram by @willpaintnailsforfood that I simply had to give the whole nail art thing a go- and wow, am I hooked! Meghan, my Instagram nail artist muse, had created a fun and funky paisley design to match the cover of her LifePlanner™, and I was so inspired and intrigued!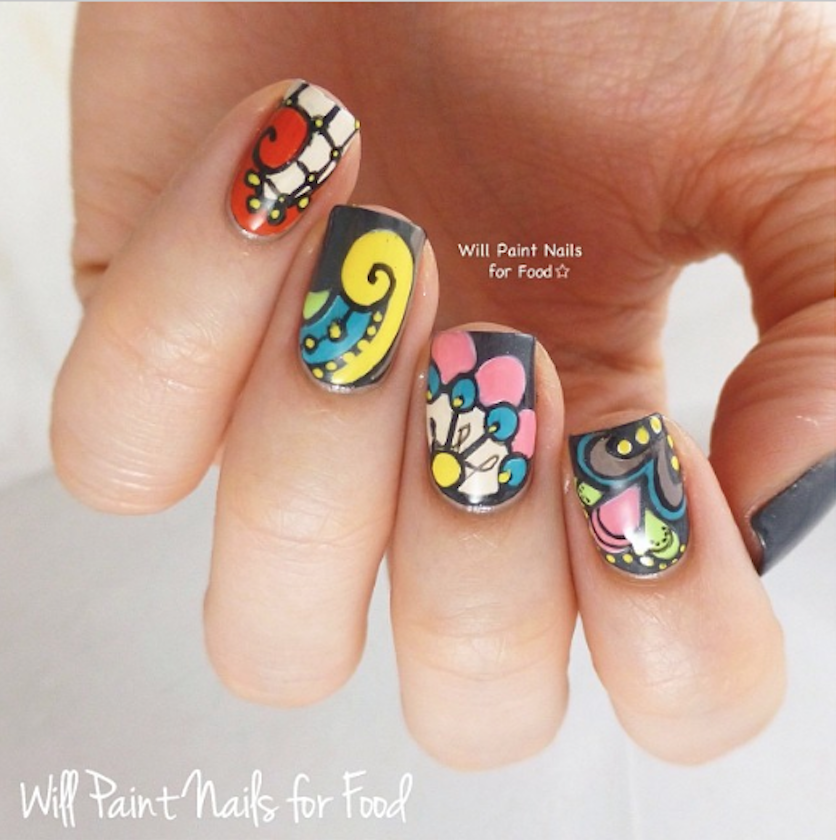 For this year's launch, I knew it was time to give some of my favorite covers a little nail art nod of approval. After all, what's more fun than a matching mani & LifePlanner™ to make planning that much prettier?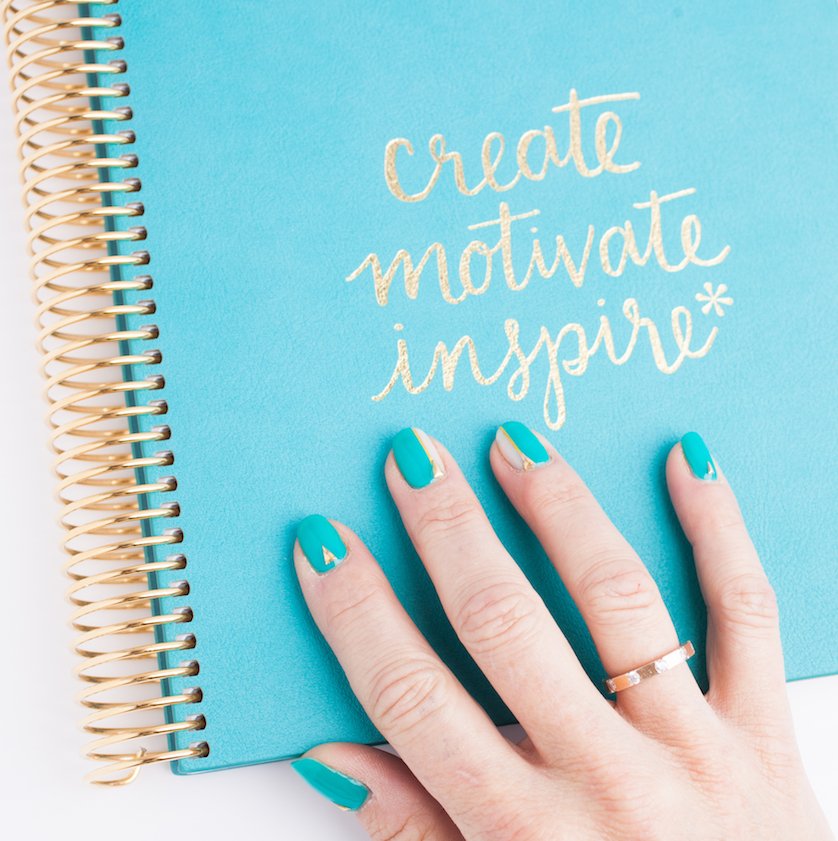 I started with my all-time favorite shade, turquoise, then let my nail artist (who is a genius, by the way) go wild with gold foil! I love the way she used the negative, white space of the nail to accentuate the minimalist elegance of the luxe LifePlanner™ – it's safe to say she "nailed" it.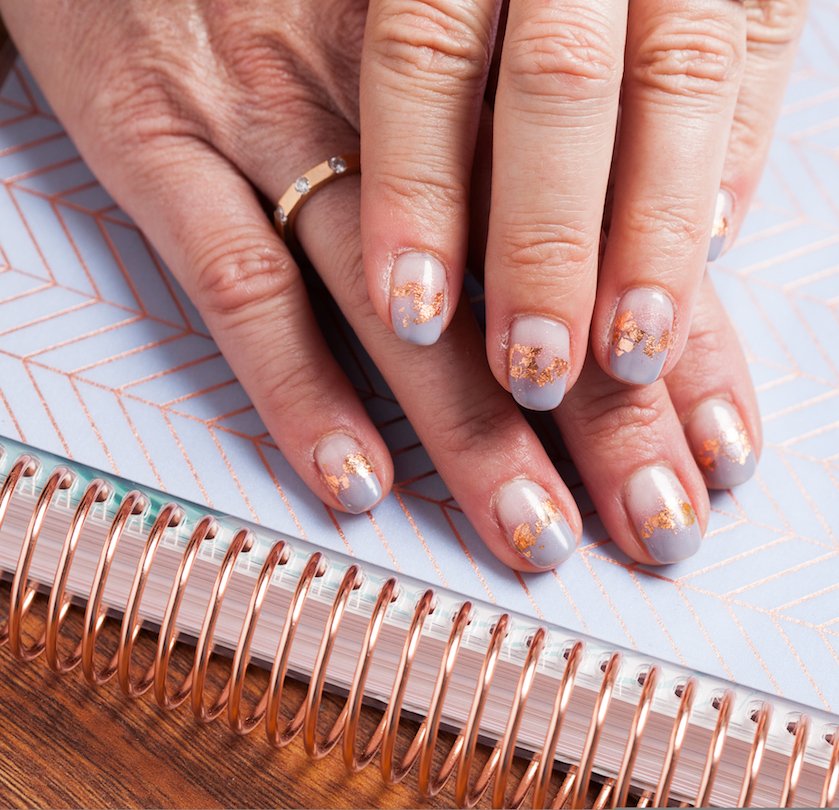 The next planner-inspired mani I chose was meant to match the original rose gold metallic LifePlanner™. The look was really feminine and chic, and I knew the combo of rose gold and lavender background color would look lovely as a nail design!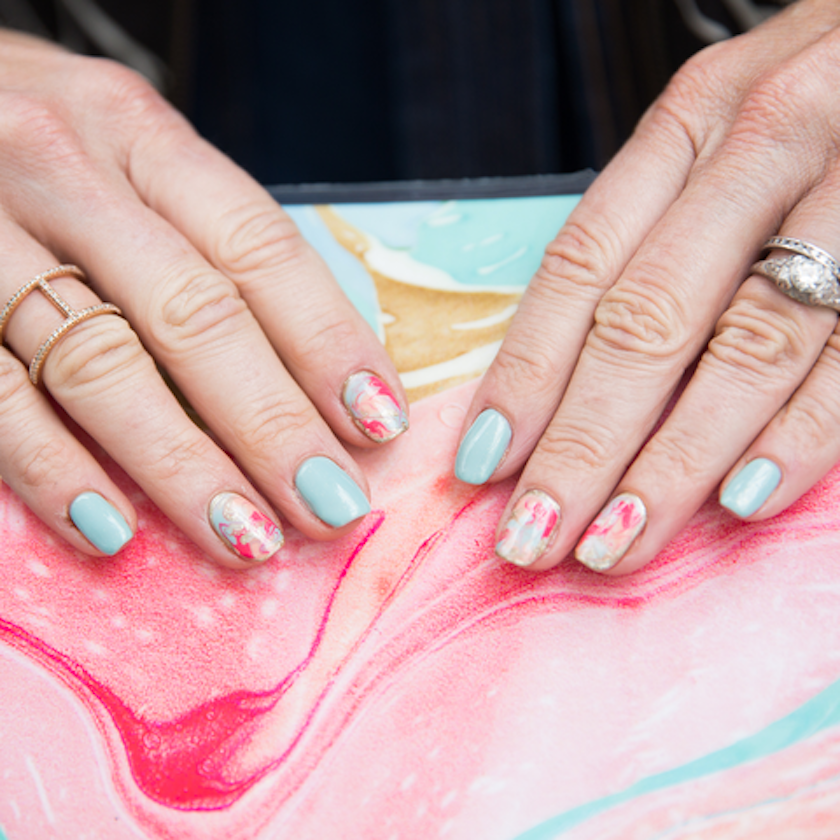 Now this is something I didn't even know was possible: marble nails! How anyone discovered this is beyond me, but I'm so glad they did! It's the perfect way to blend color and texture to create an effect that is as unique as it is beautiful- exactly what I look for in every design we create!
While it would be totally overdramatic to say that that "nail art changed my life," it did make me realize what a world of fun and creativity was waiting at my fingertips! They may be tiny canvases, but I've come to see my nails as little artistic expressions of personality that deserve to be decorated and celebrated.
Show us how you're matching your nails to your LifePlanner™, notebook or journal! by tagging us on Instagram! Who knows, it may just be this week's #FanFriday challenge…