We're all wags and wiggles over here… it's National Take Your Dog to Work Day!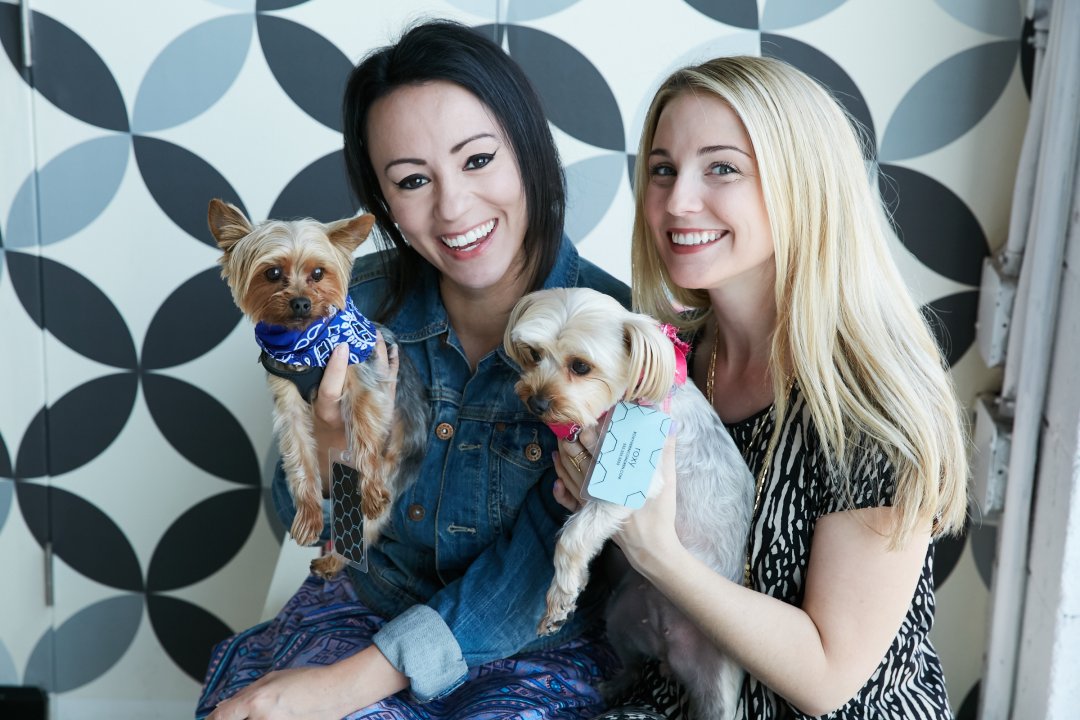 If you're anything like us, your love for your canine companions extends beyond the four walls of your home. Our dogs were invited for a day at the office to celebrate this special occasion, which got us thinking: how could we customize some of our favorite EC items to honor our furry friends?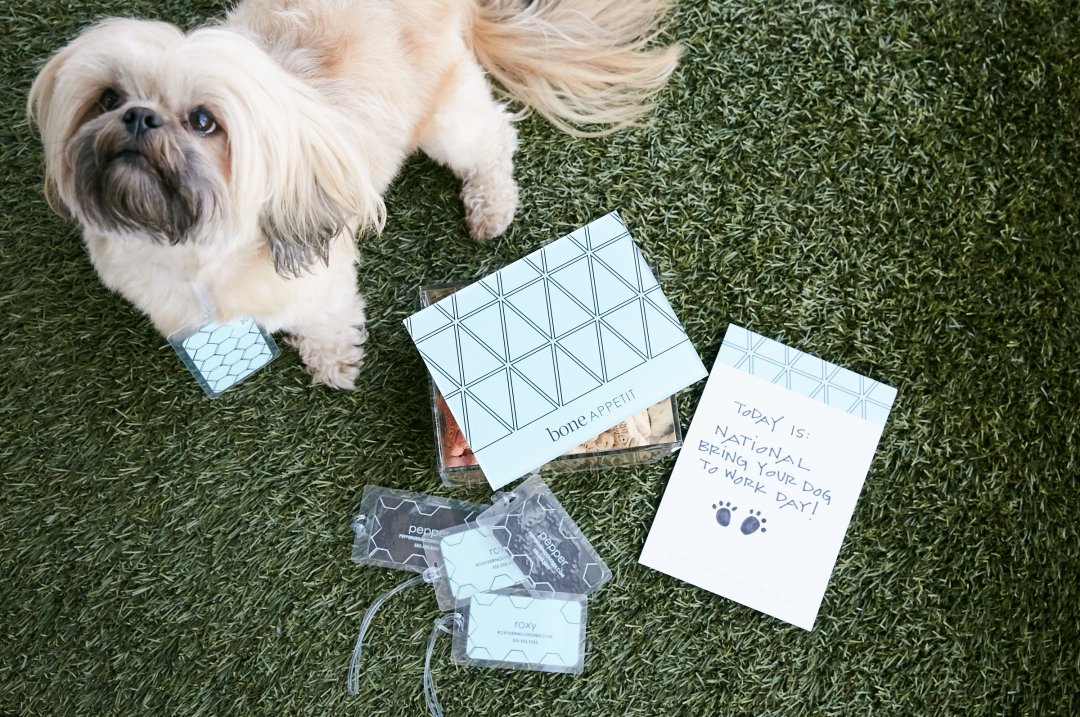 'Bark Book' Notebooks, Journals & Notepads
Personalizing a LifePlanner™, TakeNote™ journal, notebook, or notepad with your pup's name and photo is a great way to keep them close to your heart, even when you're far from home! They are also a great way to keep track of your puppy's growth month-to-month, as well as milestones (puppy's first day at the beach!) and everything in between. Your 'bark book' can also be used to keep vital information, such as a feeding and walking schedule when you're away.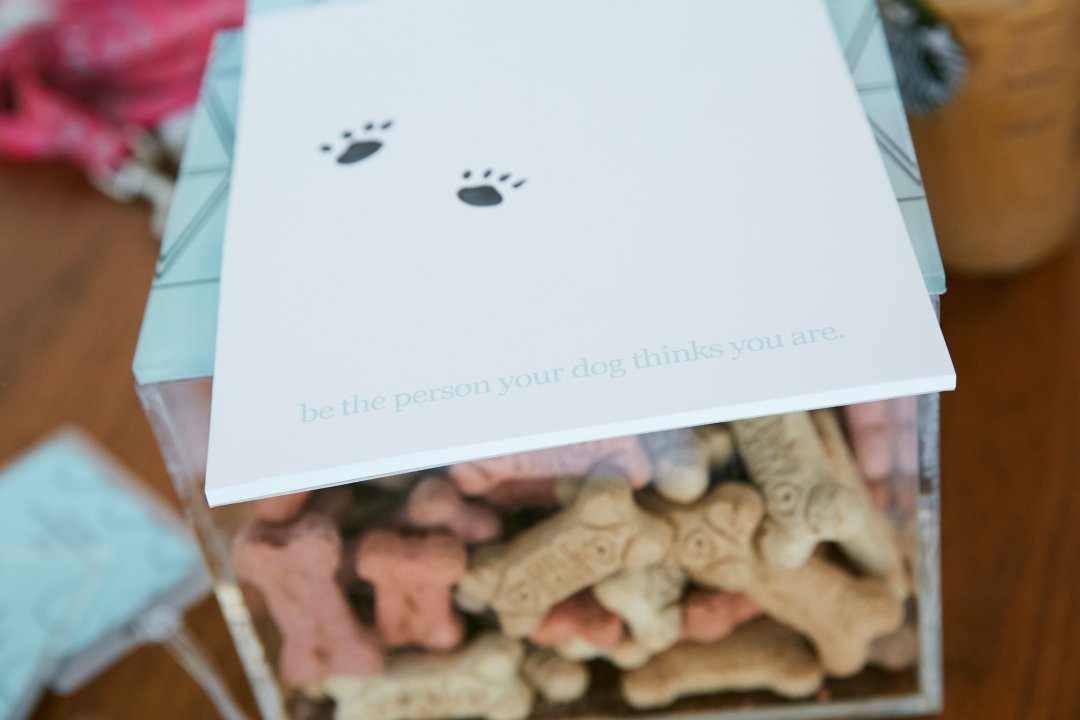 'Bone Appetit' Acrylic Box
There is no better way to show your love for man's best friend than with a delicious treat! We personalized an acrylic box with a dog-inspired saying that is both fun and functional for your home. It's especially exciting to think outside of the box and personalize it with a quippy quote to make it your own! After all, everyone wants to be the person their dog thinks they are 😉 Best of all, because the box is entirely acrylic, cleaning is a breeze- just wipe and go!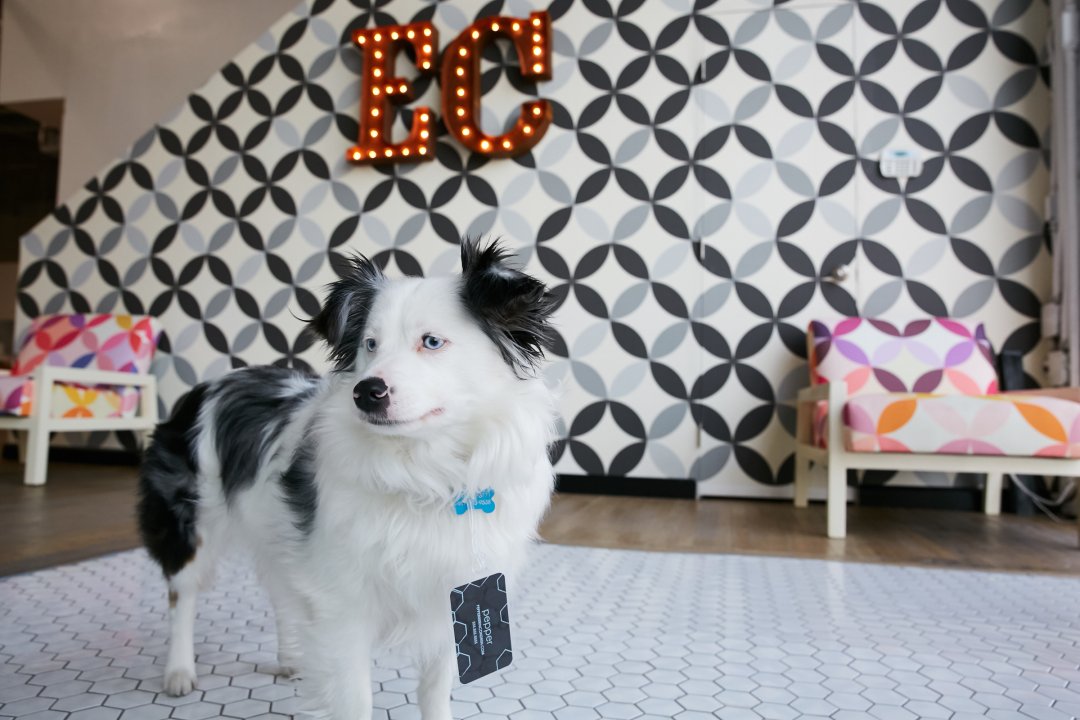 'Flying Fido' Dog Carrier Luggage Tag
When traveling with your pets, the term "precious cargo" doesn't do it justice! Ensure your fur babies arrive safely (and in style, of course) with luggage tags that hold all of their vital information. We customized ours using the create your own design on the GO! ID tags and simply uploaded our favorite photo for a truly unique tag. There's always something exciting going on around the EC office! For a sneak peak inside our colorful world, follow us on Instagram.