Let's face it: some days, packing a lunch for yourself or your kiddos is an exercise in creativity. Even if your pantry is looking a little bare, nothing spices up a played-out PB&J quite like a tote-ally adorable lunch tote! Suddenly, lunching just became a lot more lively.
Let's digest a few reasons to love your lunch tote: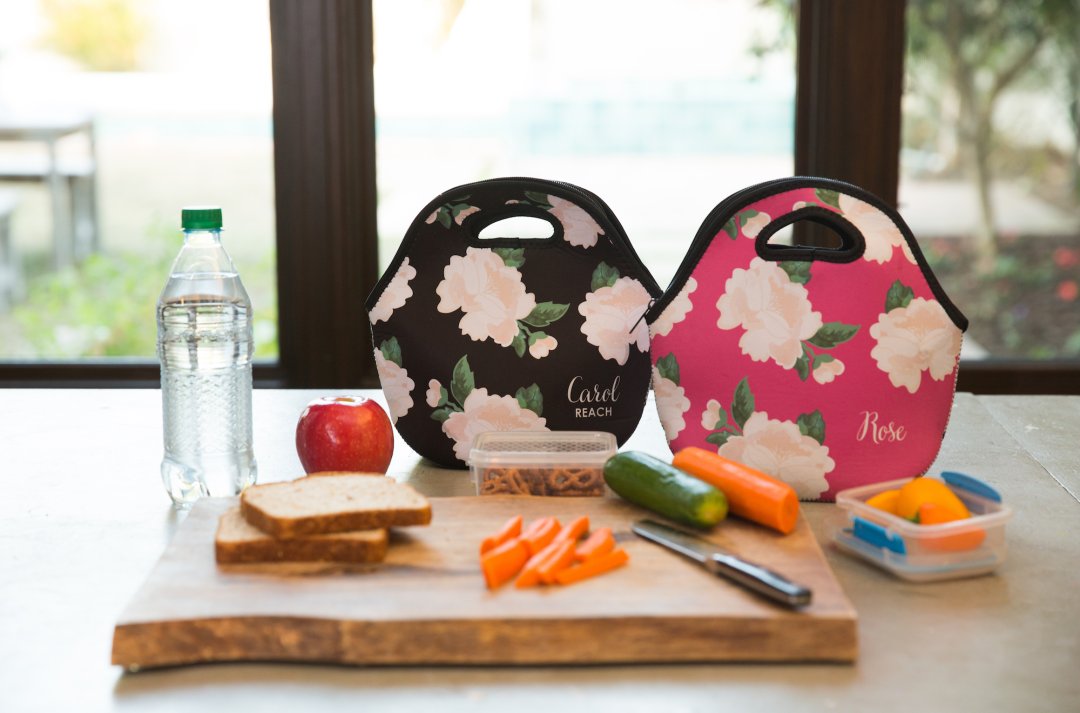 Neoprene = easy to clean! We've always loved the stretchy, sturdiness of neoprene for our carry-all clutches, which is why we stuck with this marvelous material for our lunch totes! In addition to being dishwasher/washing machine safe for easy cleaning, neoprene is also great for temperature control, meaning your snacks will stay within a certain temperature range- pretty cool!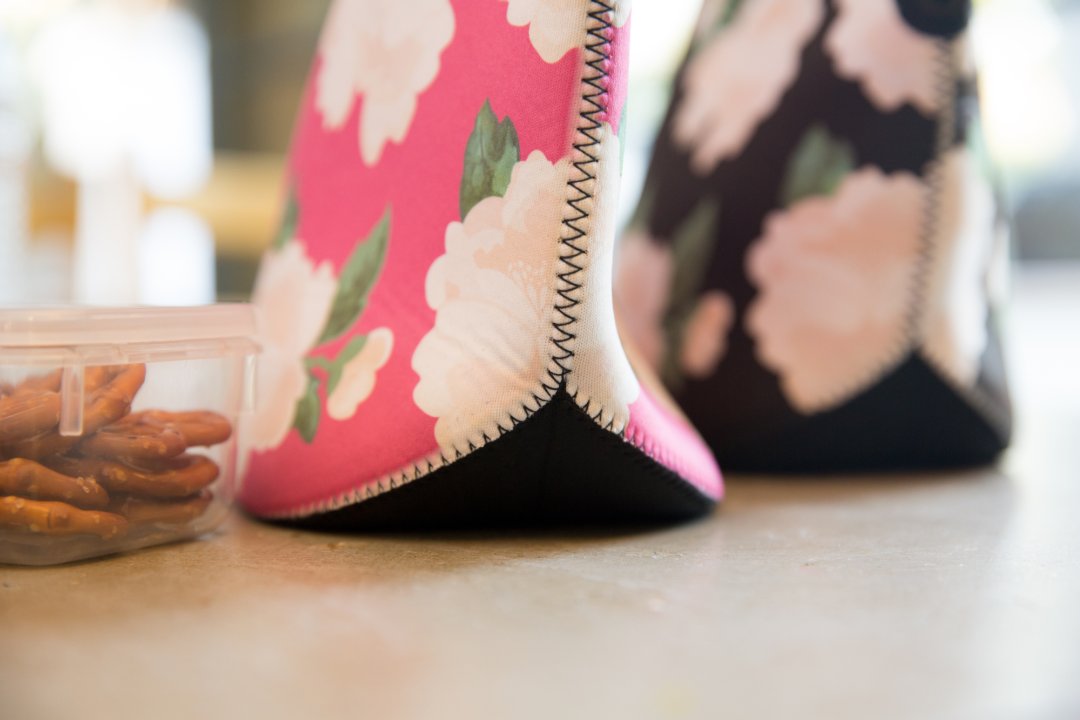 Expandable accommodates all your eats! Don't let the first glance fool you- these lunch totes were made for serious snackers! The bottom expands, as does the material, making it easy to pack all the essentials without bruising your banana.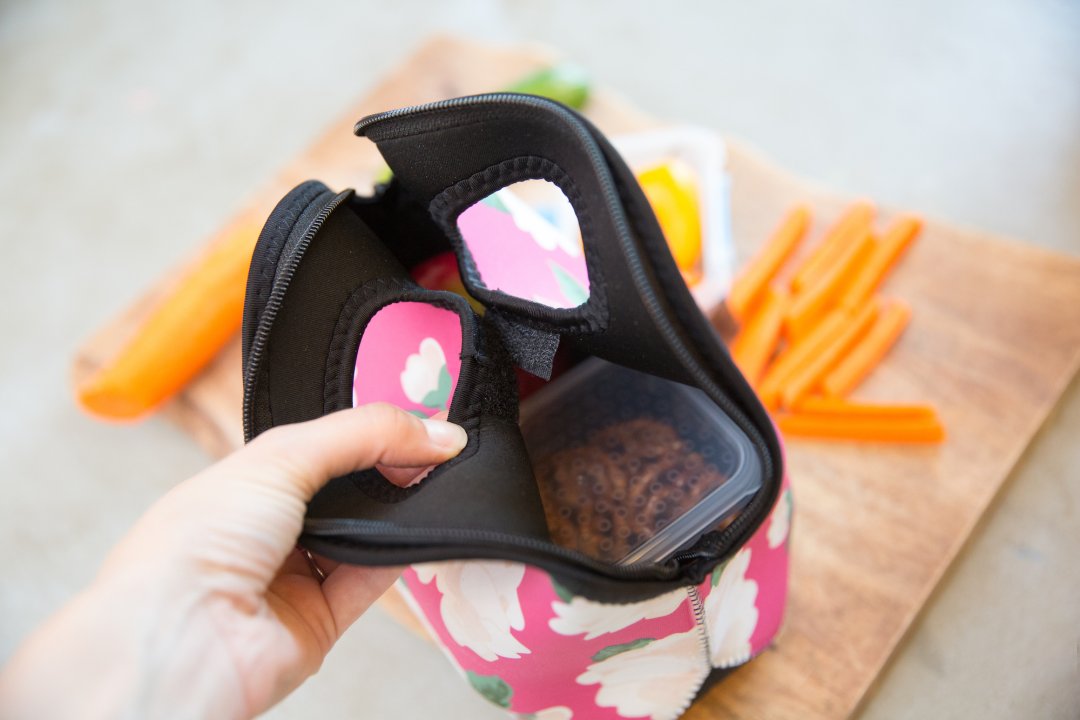 Secure Snacking With a Velcro Tab! There's no crying over spilled milk when it comes to these tough totes- we made sure of it! The zipper extends all the way across the top, along with a velcro tab below the handles for added support.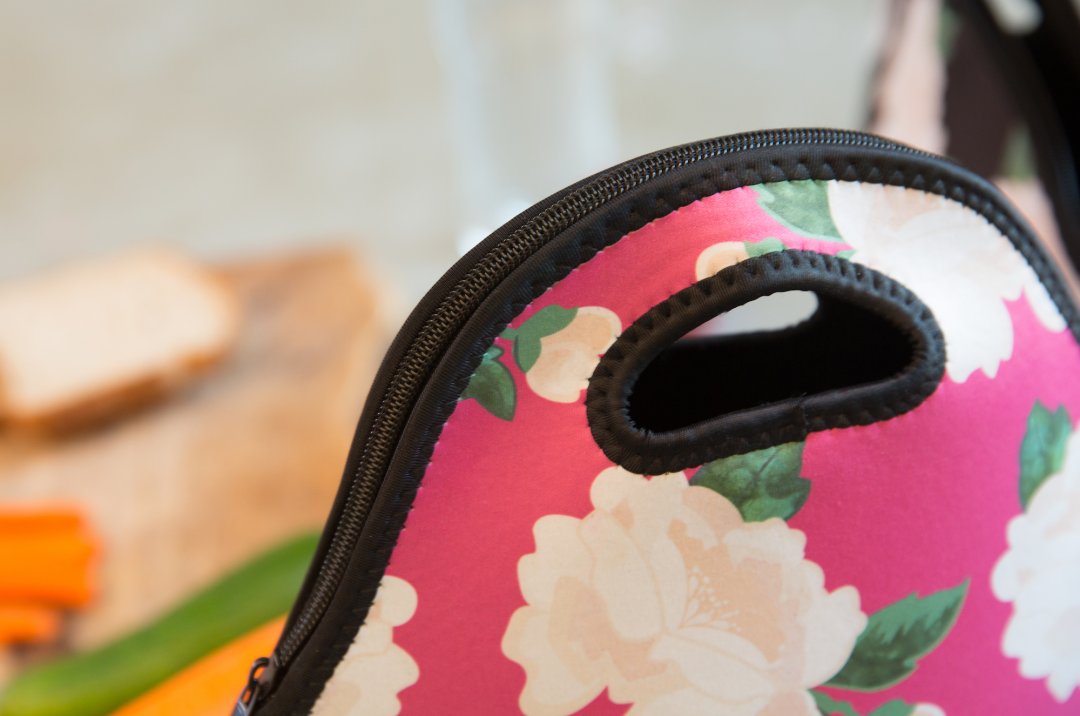 Personalize to Your Taste! Keep it minimalist with a monogram, or go quippy with a fun, food-inspired quote! Any way you slice it, your personalized (or non-personalized) tote can be tailored to your taste.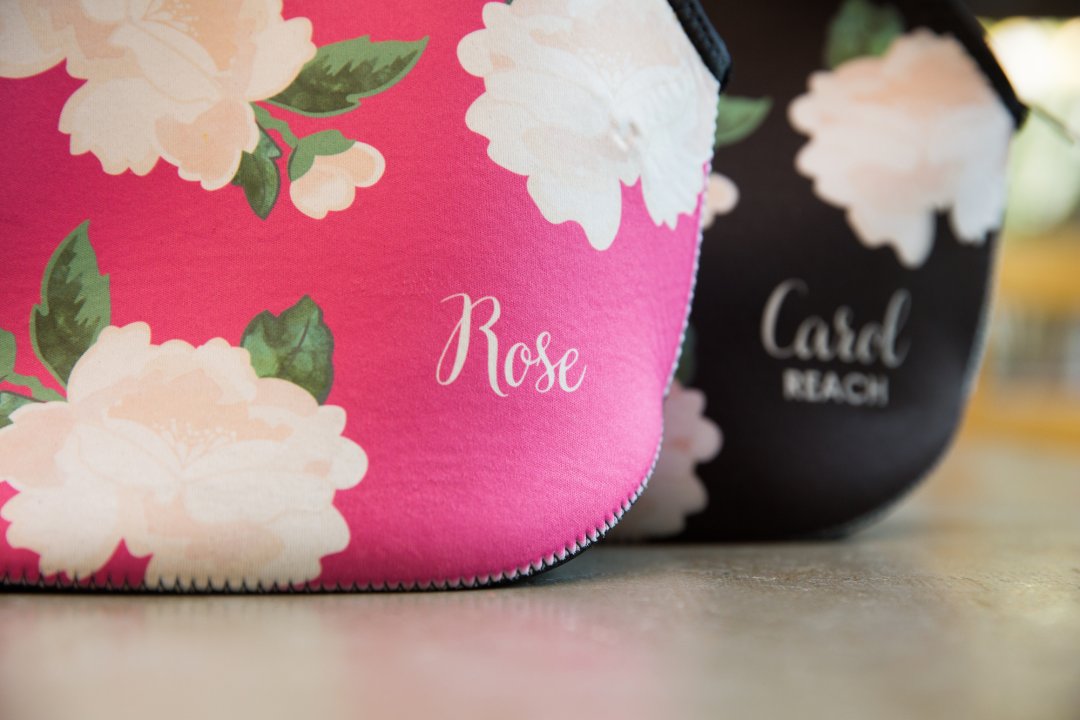 We want to see what sorts of snacks you've been packing in these terrific totes! Snap a photo & tag us on Instagram for a chance to be featured.