Coloring has been a major trend throughout the past year with sales of printed books going up as a result and Amazon featuring bestselling "adult" coloring books on their recommended list. Whether this is something you do to wind down at the end of the day, a tool to keep your hands and thoughts occupied in times of stress or a fun activity you can do with your children, we are LOVING it & had to create a coloring book with our patterns to join in on the fun!
Read on to see how Stacy of @SimpyLeopard uses her EC Coloring Book (and stunning colored pencils) and how coloring fits into her busy schedule!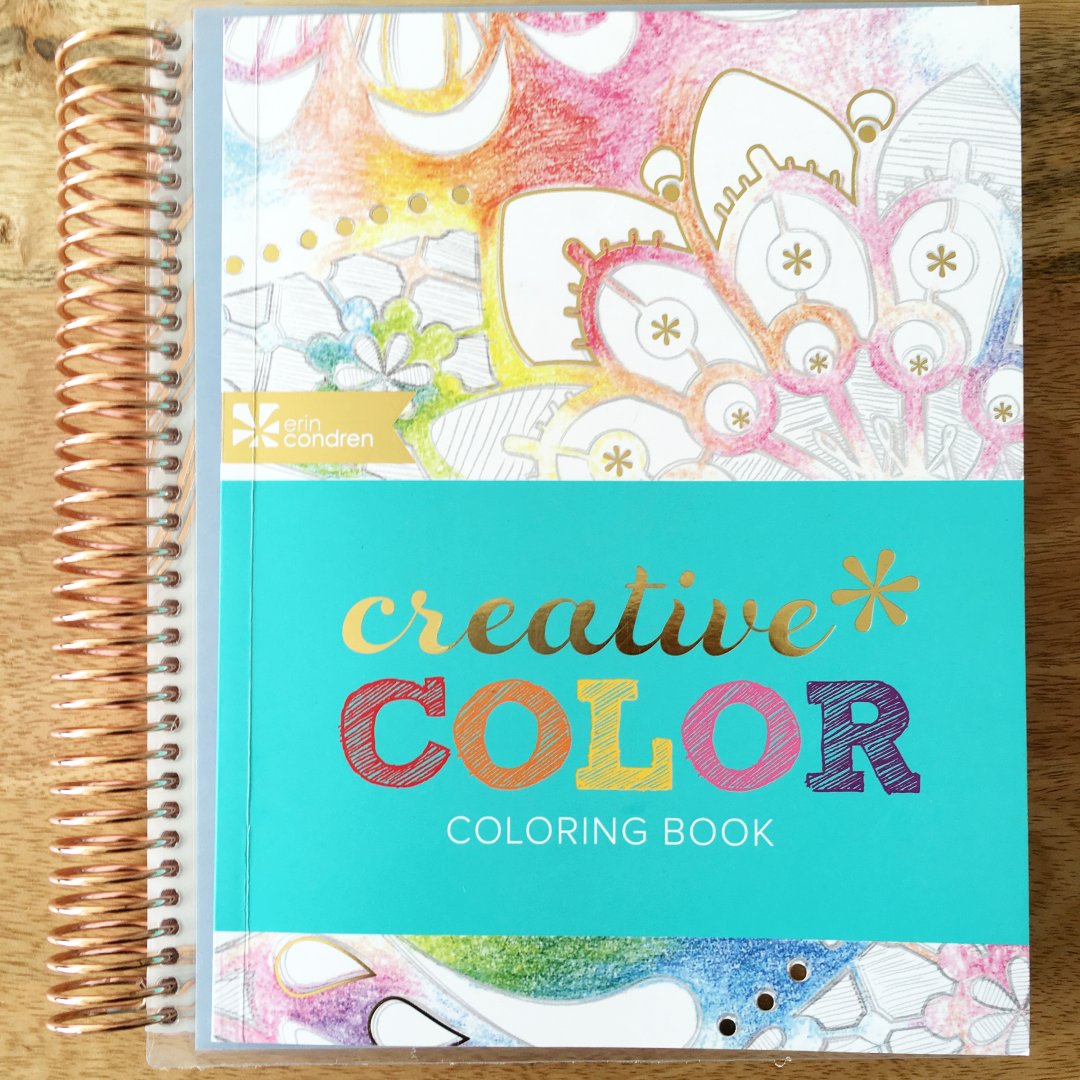 Hi Everyone! My name is Stacy Shepherd, founder and creator of Simply Leopard. I'm a lifestyle blogger, freelance journalist, pure barre and Pilates addict, and soon to be elementary school teacher – just a few more tests and classes to go! I've been keeping my busy schedule organized with Erin Condren since 2009 – their amazing LifePlanner™ Stylized Organizer has gotten me through both undergraduate and graduate school. Now, I rely on their hourly LifePlanner™ to organize everything from my blog and social media posts, to my lesson plans and tutoring sessions.
Lately, with my hours planned to a tee, I've been needing something to relax after being constantly on the go. That's where Erin Condren's brand spanking new Creative Color Coloring Book comes in. I know, a coloring book? Isn't that something you give to your elementary school students during play time? Typically yes, but not this coloring book. This coloring book, filled with chic designs like palm prints, pineapples, and fun motivational sayings, is the perfect way to escape from a busy day for a little alone time.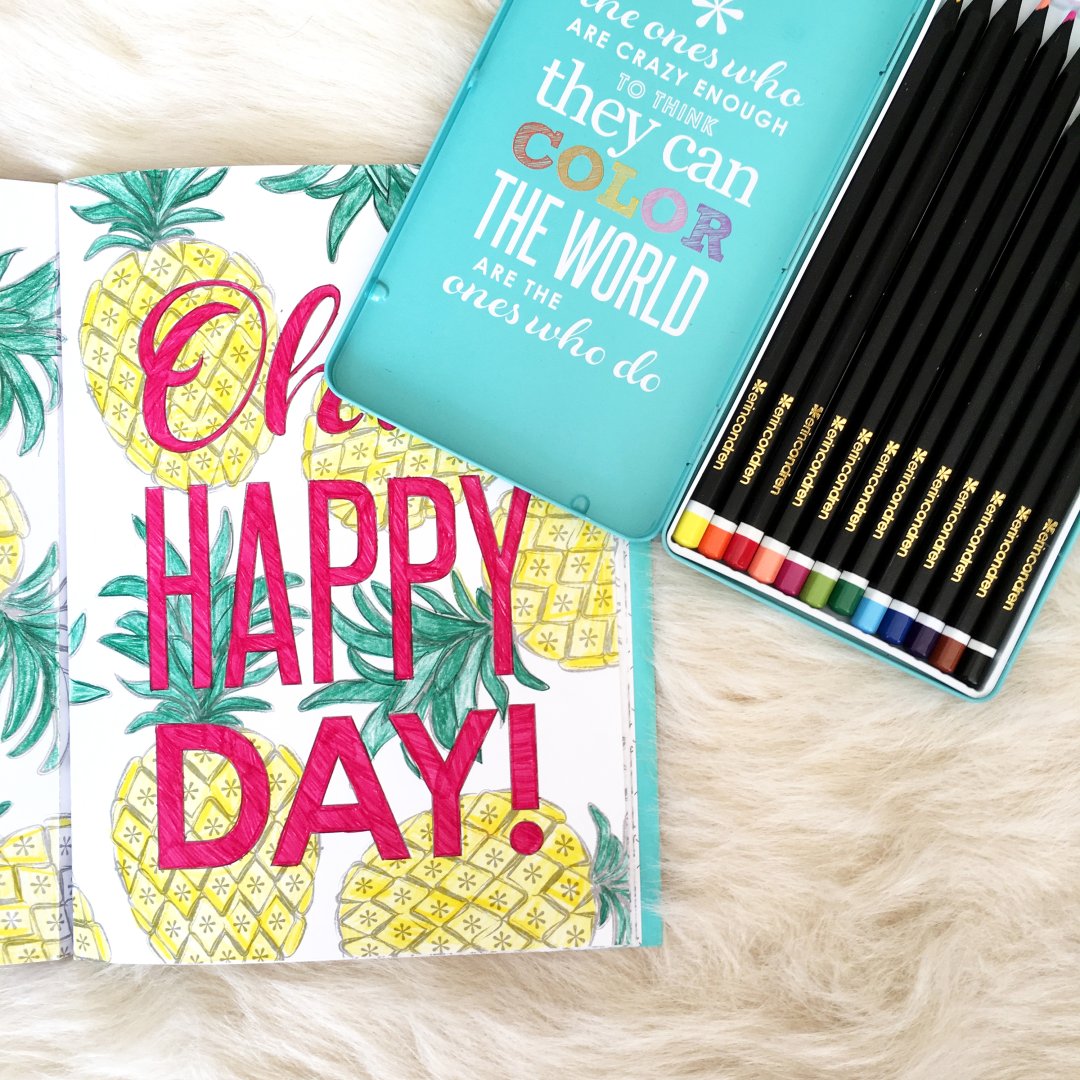 I've been hearing a lot about "adult coloring books" in the last few months. I've seen them in the grocery store, on the news, and on my Pinterest boards. Although these guys have been popping up everywhere lately, I've yet to see one of these coloring books done quite like Erin Condren's. The Creative Color Coloring Book is mature, playful, and just the right amount of girly. Oh, and the best part? The pages are removable so you can frame or hangup your artwork when you're done. One other idea I had with the finished pages is to make them into little stationary pieces and mail them to your friends, just because.
It's easy to say that when I opened up the coloring book and the Creative Color Colored Pencils, I was filled with instant nostalgia for my childhood. The colored pencils come in 12 beautiful shades – from purple, to deep green, and light pink. And if colored pencils aren't your thing, there's the Erin Condren Live Life in Color Rollerball Pens that I used when filling in the words. These coloring books are adorable, and perfect for all mommies, students, and professionals out there that need to find a healthy way to wind down and relax after a stressful day. I mean, what's more fun then channeling your inner five year old and coloring the night away? Before you know it, hours will have flown by and you will feel relaxed and ready to conquer the next day!
 I love sharing and meeting new ladies! You can find me on my blog, Instagram, Twitter, and Pinterest! Come say hello!