BEST PLANNERS OF 2019
Paper planners are trending in the age of technology! The best planners of 2019 stand out among all the others in quality, functionality, value & design.
Research suggests writing things down versus typing or using apps helps improve memory and learning. 94% of people who have discovered the LifePlanner™ agree it helped them organize their personal and/or family life, and 93% agree it helped them be more productive.
While the LifePlanner™ leads the pack, the variety of premium planners with different functions, designs, layouts & sizes is promising! (If you're one of 2 million LifePlanner™ loyalists, we get it! Feel free to scroll down to new & exciting LifePlanner™ accessories & bundles!) If you're still looking for your perfect planner, take the planner quiz or keep reading to explore the best planners of 2019.
Best Coiled Planner of 2019
Best Binder Planner of 2019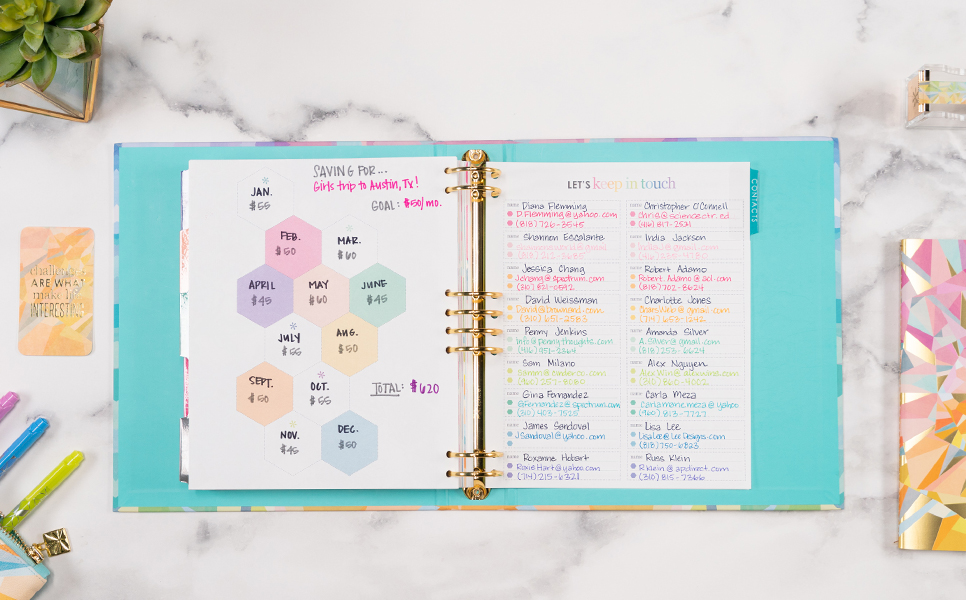 The newest addition to the best-selling LifePlanner™ collection. Arrange the 18-month LifePlanner™ exactly the way you want in a binder! Enjoy all the snap-in accessories you love, including dashboards, bookmarks, sticky notes & all! You can remove, add & rearrange the pages & accessories to fit your schedule no matter how many times it changes. This is an ultra-agile planning system you've been waiting for!
Best Monthly Planner of 2019
The big-picture planner for specialized plans. A powerful individual planner or addition to the LifePlanner™ for every type of project--personal to professional.
Best Teacher Planner of 2019
The A+ planner for educators & homeschooling parents. An all-in-one system for planning lessons, setting goals, tracking performance & staying organized!
Best Men's Planner of 2019
For the man with a plan. A sleek, streamlined planner with minimalist design, perfect for gifting the men in your life.
Best School Planner of 2019
For students of all ages. A smart planner for students to organize schedules, track assignments & plan for success.
Best Wedding Planner of 2019
For planning the perfect wedding. A pretty & practical planner for planning an impeccable & memorable wedding from A to Z.
Best Kids Planner of 2019
Kids Planner & Activity Book
Created for kids & approved by parents! Kids will love the stickers, colorful calendars and creativity spreads. Parents will love how the planner helps kids organize and stay on top of chores, homework & more!
Best Goal-Specific Planners of 2019
For precision planning on the go. Whether you need a planner for traveling, budgeting, goal-setting, fitness and so much more, there's a PetitePlanner just for that! Fit up to four different PetitePlanners in the stylish On the Go Folio for optimal organization on the go!