With wedding season in full swing, it seems that every weekend there's another happy couple to celebrate. In my experience, the girl-time shared before a wedding can sometimes be even more fun than the big day- especially when the bridal shower or bachelorette party has a cute & clever theme!
This adorable bridal bash was hosted by the cousin of the bride. Using our new cactus design as inspiration, Lily put together a party fit for the ultimate boho bride (named Kale) and I think it's safe to say this soirée was a huge success!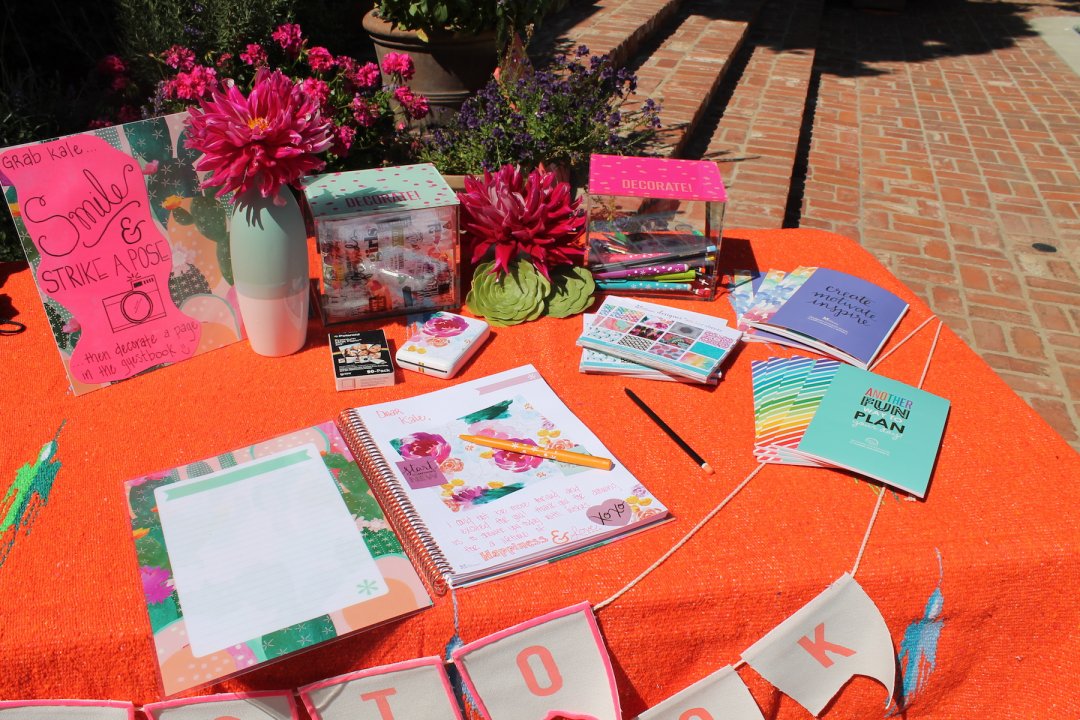 When guests entered, they were instructed to get creative with the guestbook (a TakeNote notebook with dot grid pages let the feelings flow!) Combined with a spread of our designer stickers and sticker sheets, party pops markers, and a polaroid zip printer, it made it easy for friends and family to leave special messages & photos for the bride. It truly created a one-of-a-kind memory book the bride will hold onto long after she tosses her bouquet!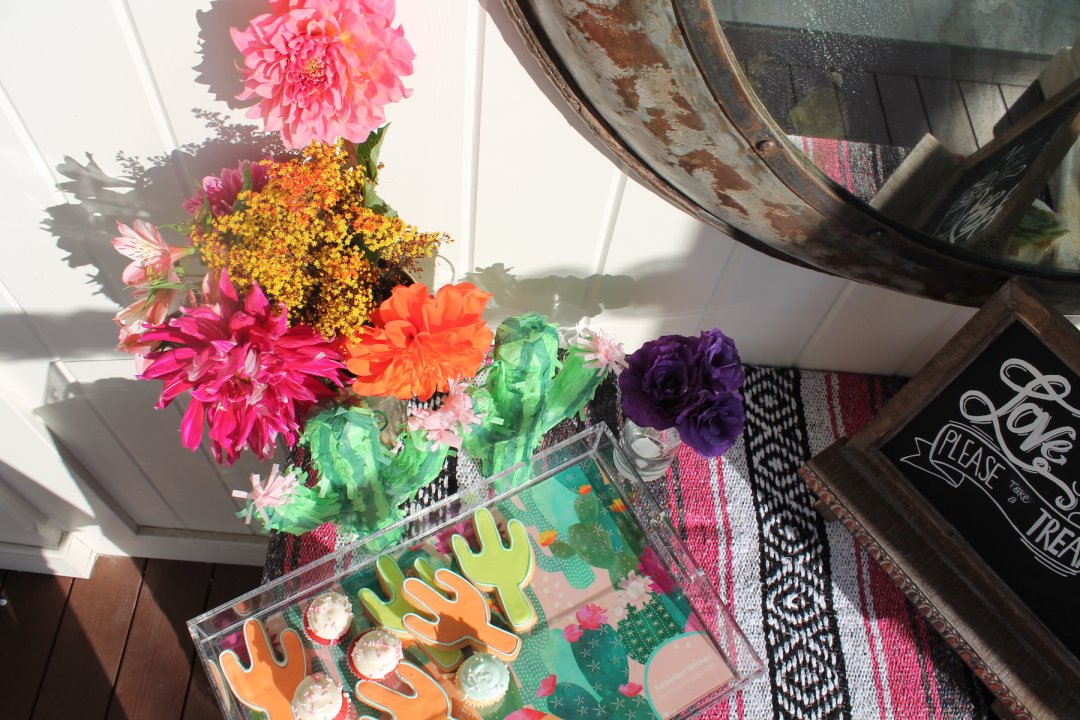 Another darling detail were the cactus cookies and other sweet treats passed around on acrylic trays! These make for an awesome gift for weddings and showers alike. The interchangeable inserts ensure that the bride and groom will be able to serve up snacks through any season or occasion.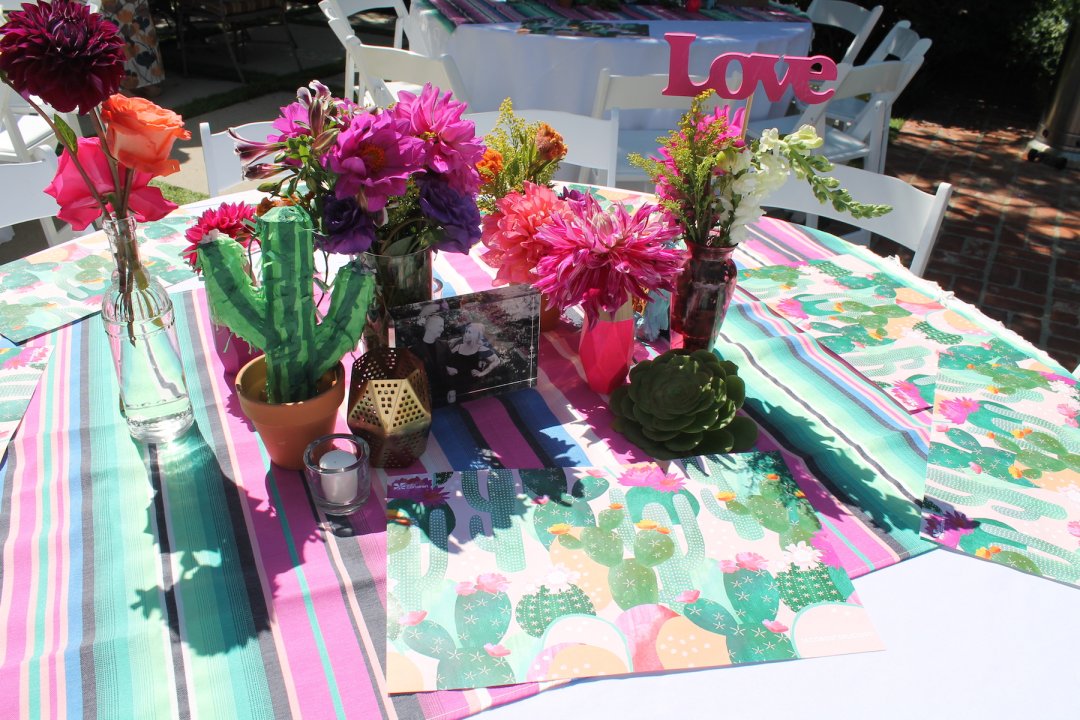 The prettiest placemats kept the theme going and made for some seriously stylish table settings! Bright floral arrangements in various vases matched the cactus design perfectly, and an acrylic photo block featured a snapshot of the soon-to-be newlyweds!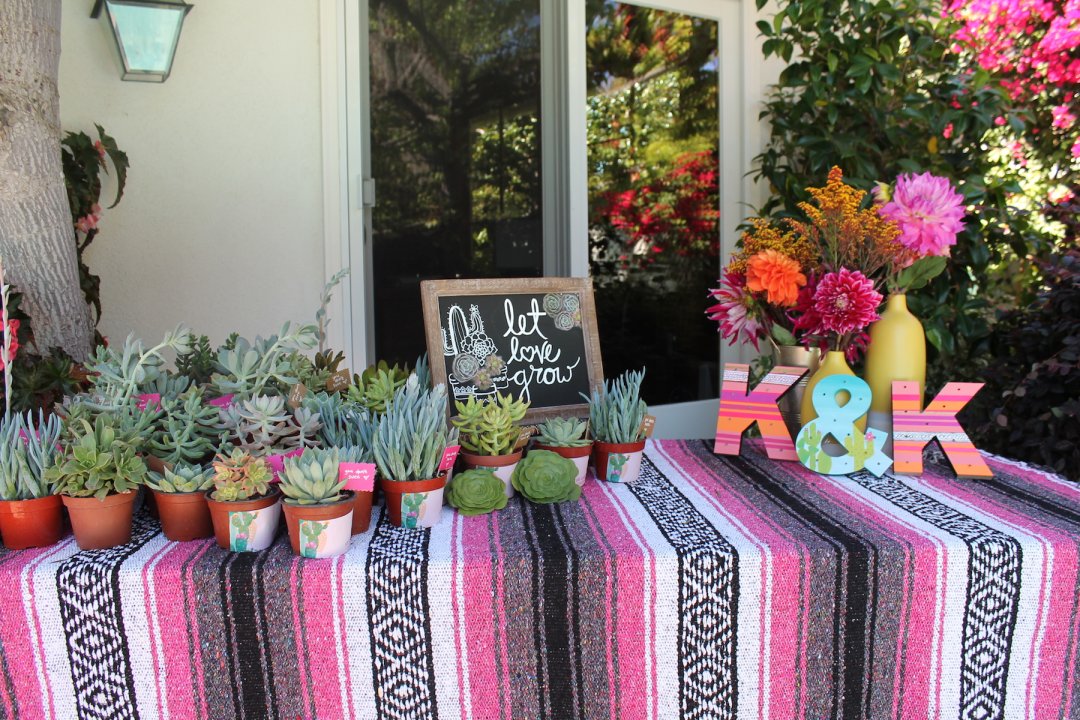 Last but not least, sweet succulents made for excellent favors for the guests to take home! "Let love grow" cactus gift labels added a personal, pretty touch to the planters.
Want more behind-the-scenes looks at my life outside of the office? Follow me on Instagram!